Walls takes his first-ever win in the Castrol Toyota Race Series, the Australian lead from start to finish.
Ptáček finished in second place, his second podium of the season. A handful of time penalties saw some changes to the starting grid, Liam Lawson started in P5 and Yuki Tsunoda in P6. Lawson's untimately finished in fourth-place which puts him 11 points behind the Brazilian Igor Fraga who finished in fifth.
Walls got off to a slightly better start than Ptáček, meanwhile, Lawson quickly gained a position getting up to fourth.
From there the race leaders all kept their positions. Despite on lap four Zendeli appearing to have trouble with the rear axel, he managed to get his car into the pits, without a safety car coming out.
Seven laps to to go, Zendeli rejoins the track, but his car clearly still has issues and is going very slow.
Emilien Denner did not start due to a wrist injury from Saturday.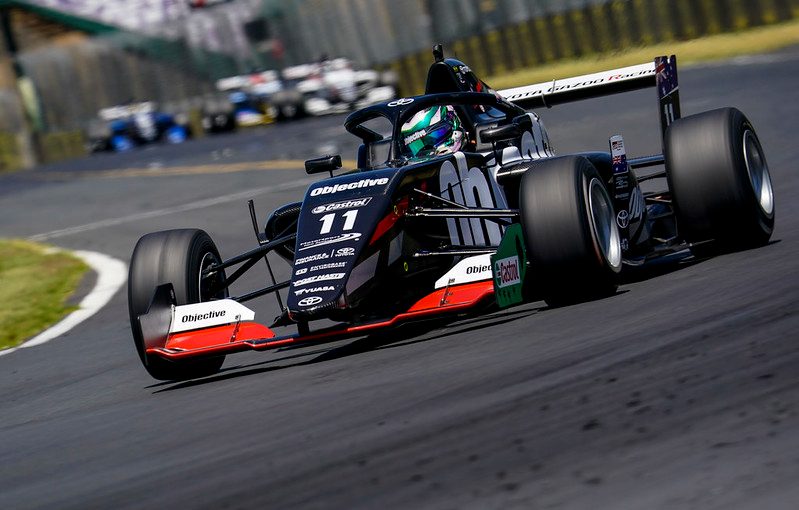 R2 Results
1. Jackson Walls
2. Petr Ptáček
3. Franco Colapinto
4. Liam Lawson
5. Igor Fraga
6. Gregoire Saucy
7. Yuki Tsunoda
8. Ido Cohen
9. Rui Andrade
10. Lirim Zendeli
11. Tijmen van der Helm
12. Oliver Rasmussen
13. Lucas Petersson
14. Spike Kohlbecker
15. Caio Collet
16. Henning Enqvist
17. Axel Gnos (DNF)
18. Emilien Denner (DNS)