Anton De Pasquale is set to become the hottest property on the Supercars driver market come to the end of the upcoming season.
The highly-rated young gun inked a contract renewal in July to remain with Penrite Racing for 2020 after an impressive second year with the Melbourne-based squad, claiming a maiden podium finish at Phillip Island before backing it up with another trip to the rostrum at Tailem Bend.
Though Erebus Motorsport declined to comment on the exact duration of De Pasquale's deal, another renegotiation phase with the Victorian driver is likely to occur post-2020.
De Pasquale was promoted by Penrite Racing for 2018 after two years in the Super2 feeder series.
Since his debut back in 2018, De Pasquale has been under the guidance old mate and ex-Supercar driver Paul Morris; while enjoying the support from experienced teammate David Reynolds, who signed a stunning ten-year contract deal with Penrite last September.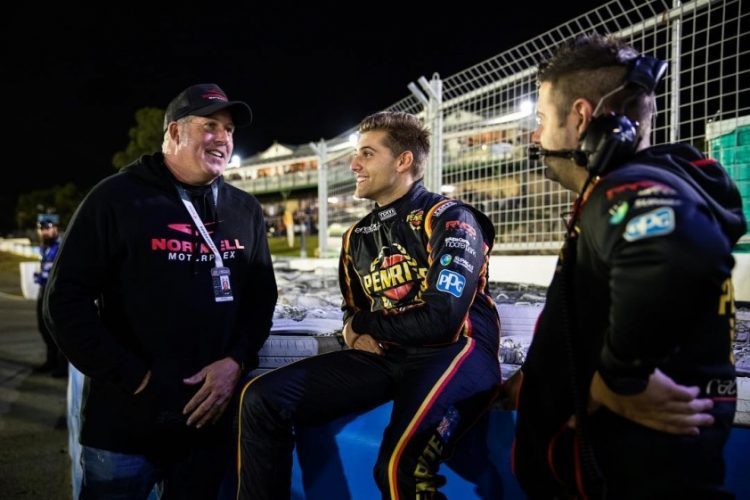 Then it was announced that Will Brown has already been snagged a year in advance to join the main game with Penrite Racing for 2021.
Brown has starred for the outfit during two stints for the Pirtek Enduro Cup with De Pasquale alongside impressive Super2 and Australian TCR campaigns.
Whether Brown will essentially replace De Pasquale for 2021 or the team fields a third entry is currently tight-lipped by Erebus Motorsports.
There existed the possibility of Erebus operating a third car for the forthcoming season under the shared driver scheme such as one seen at Matt Stone Racing, where drivers share duties at all sprint events before teaming together for the enduros.
However, it was eventually decided the team did not want to detract from its current two-car Penrite Racing line-up of Reynolds and De Pasquale.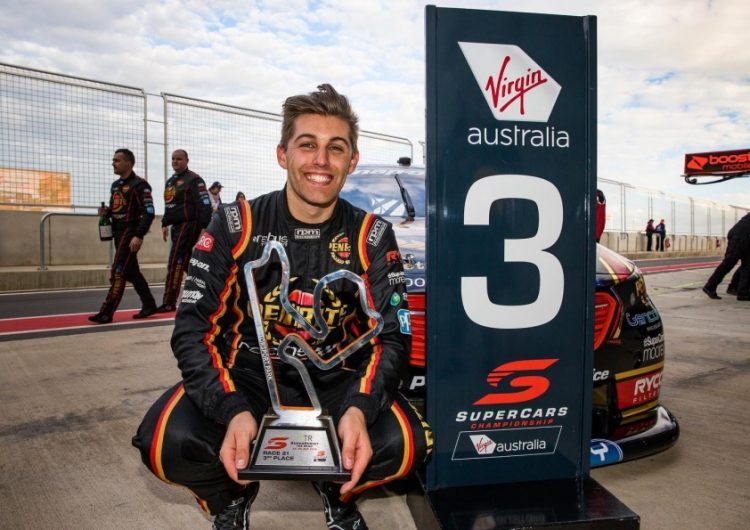 The explanation behind the debate as to where exactly De Pasquale will race come next year is fuelled by decisions that occur further up the pitlane.
Scott McLaughlin will today undergo his first proper IndyCar test at the Circuit of the Americas in Texas.
McLaughlin made his IndyCar debut with Penske at Sebring in January before being offered a drive for a race at Indianapolis in May.
McLaughlin has his eyes set on racing full-time somewhere in the States after he feels he can accomplish no more in Supercars.
Speaking at IndyCar's open media event ahead of pre-season testing, McLaughlin said: "I've always said I'd like to have a crack at something else.
"My goal was to always win the championship and Bathurst in Australia. I did those, ticked those boxes."
"I've always had a passion for American motorsport and would love the opportunity."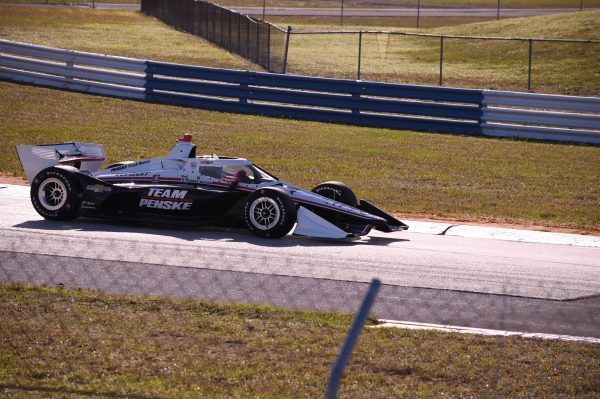 (McLaughlin testing at Sebring)
Rumours are breed just as quickly as they are extinguished, though there seems to be the lingering sense amongst the Supercars fanbase that McLaughlin will bid farewell to Australia and Dick Johnson Racing after the 2020 season.
Thus, DJR Team Penske is left with a sizable hole that needs to be filled by a driver they view is similar in calibre to Mclaughlin.
The 24-year-old De Pasquale undoubtedly has a long future in the Supercars category, giving teams the satisfaction that his signature will be for nothing short of long-term.
Similar discussions are being held next door at Triple Eight.
2020 will be Jamie Whincup's 15th with the Queensland-based squadron.
One of the greatest question marks ahead of the new year is if it'll be Whincup's last.
The seven-time champion is no shortage of form. The Holden ace combined with Craig Lowndes to win the Pirtek Enduro Cup and was a splash of fuel (again) from winning an incredible fifth Bathurst 1000 crown.
Whincup's future has been a large talking point since he became a shareholder in Triple Eight Engineering and elected to the Supercars Commission.
Young De Pasquale enjoyed a stint with Triple Eight at this year's Bathurst 12Hour in the Pro-Am category. Though he downplayed any concern as to if his cameo with the team revealed any potential future plans.
But what is clear is De Pasquale is solely focusing on improving his own performances within Penrite Racing to provide the team with no reason to release him should a better deal come forth. A freash new livery for Erebus (shown below) was unveiled today and the entire Penrite team are pleased to be in a comfortable situation leading into a new year.
Anton De Pasquale and David Reynolds are set to join Chaz Mostert and WAU at a shakedown at Phillip Island later today.