Velocity News Driver of the Year: 20–11
We're getting into the pointy end in this year's Velocity News Driver of the Year. It's here that we find some more champions of the sport domestically as well as supreme performances from Kiwi drivers abroad.
If you missed the first three parts, follow the links below.
Without further ado, here are the drivers who rank 20–11 in the standings.
20. Conrad Clark
Categories / FIA Formula 4 Chinese Championship
Achievements / P1 FIA Formula 4 Chinese Championship
Conrad Clark rewrote history in the FIA Formula 4 Chinese Championship, winning 12 races this year – the most ever in a single season.
With only one major rival throughout the series and fleeting appearances from others, Clark needs to take the next step to prove himself in a more challenging championship. However, success in an FIA sanctioned series shouldn't be scoffed at, especially when winning it is done in such dominant fashion.
A relatively unknown name in New Zealand motor racing, Clark is still young and perhaps hasn't yet shown us what he's truly made of.
A tilt in the Castrol Toyota Racing Series or Formula 3 Asian Championship might serve him well, but like many on this list, funding is always a challenge.
19. Fabian Coulthard (Up 1)
Categories / Supercars Championship
Achievements / P4 Supercars Championship, 2x wins, 9x podiums
The arrival of the Ford Mustang heralded in a new era for the Supercars Championship this year. All six of them managed to finish inside the top 10, the bucking bronco of Scott McLaughlin streaks ahead of the rest.
Talks of parity imbalance dominated the press, yet Fabian Coulthard couldn't capitalise on the advantage engineered by Ford Performance and DJR Team Penske.
Much like 2018, 2019 was a disappointment for Fabian Coulthard. Seemingly unable to find a rhythm, the 37-year-old often looked out of sorts, frustrated and uncomfortable.
Coulthard scored a meagre two wins and nine podiums. Compare that with teammate McLaughlin on a record 18 wins and four podiums, it just wasn't Coulthard's year.
Certainly, Coulthard improved on 2018 where he managed just one win and two podium finishes, but the fact remains he didn't capitalise on the Mustang's aerodynamic advantage.
DJR Team Penske probably should have had a one-two in the bag with such a competitive package.
Never mind being the sacrificial lamb, the fact remains Coulthard could have been better. Perhaps the team are happy having him play cannon fodder while McLaughlin reaps the reward.
18. Will Bamber (Re-entry)
Categories / World Endurance Championship, Carrera Cup Asia, China GT
Achievements / P3 PCCA, P2 China GT GT4
What a year it was for Will Bamber.
For a time it looked like Bamber was the favourite to win Porsche Carrera Cup Asia. He started the year off in style, winning at Shanghai. Another possible podium was derailed by a penalty in Suzuka but he came back strong at Fuji where he won.
In a series where finishing almost matters more than winning, a sole DNF while contending for the win derailed his title challenge. Otherwise, his season was infallible. In the two years where he was a proper championship contender (2017 and '19), Bamber won more races than the title winner. In the end, he finished third overall but was perhaps deserving of more.
His success didn't go unnoticed though, called up late in the piece to drive for Dempsey Proton Racing in a Porsche 911 RSR in the 4 Hours of Shanghai.
Bamber was impressive despite having never driven the car before. Alongside Angelo Negro and Thomas Preining, they finished sixth. A podium was a possibility at one stage until Negro spun.
Bamber is on the brink of bigger opportunities. With the Earl Bamber Motorsport business beginning to flourish his focus may turn away from the drivers' seat, though you'd hope he'd be able to balance both.
17. Hunter McElrea (Up 1)
Categories / USF2000
Achievements / P2 USF2000, 4x wins, 11x podiums
Hunter McElrea got what every driver dreams of in 2018, the big break overseas. Winning the Road to Indy Scholarship sent the young Australian-based New Zealander straight into a top seat in the USF2000 Championship.
Competing under the Pabst Racing Service banner, McElrea made a solid start to the season with four podium finishes from four races.
Braden Eves was the man to beat, winning the first four races. A mid-season slump by Eves allowed McElrea to capitalise, scoring his first win at Road America. However, a DNF a day later threatened his title hopes.
A string of podiums and wins at the back end of the season put McElrea firmly in the frame for the win. It certainly felt for a time that the title was his to lose, even though he didn't have the lead.
With second place in the penultimate race of the season, the lead was McElrea's. But a throttle issue meant McElrea had to start the final race of the season in last.
Eves performed when it mattered most, winning the final race of the season and with it the championship. McElrea hustled from last to seventh, but ultimately it wasn't enough.
Make no mistake, McElrea shined throughout 2019 and is certainly deserving of making the next step up to Indy Pro 2000. Where he wins up in 2020 will undoubtedly be worth watching.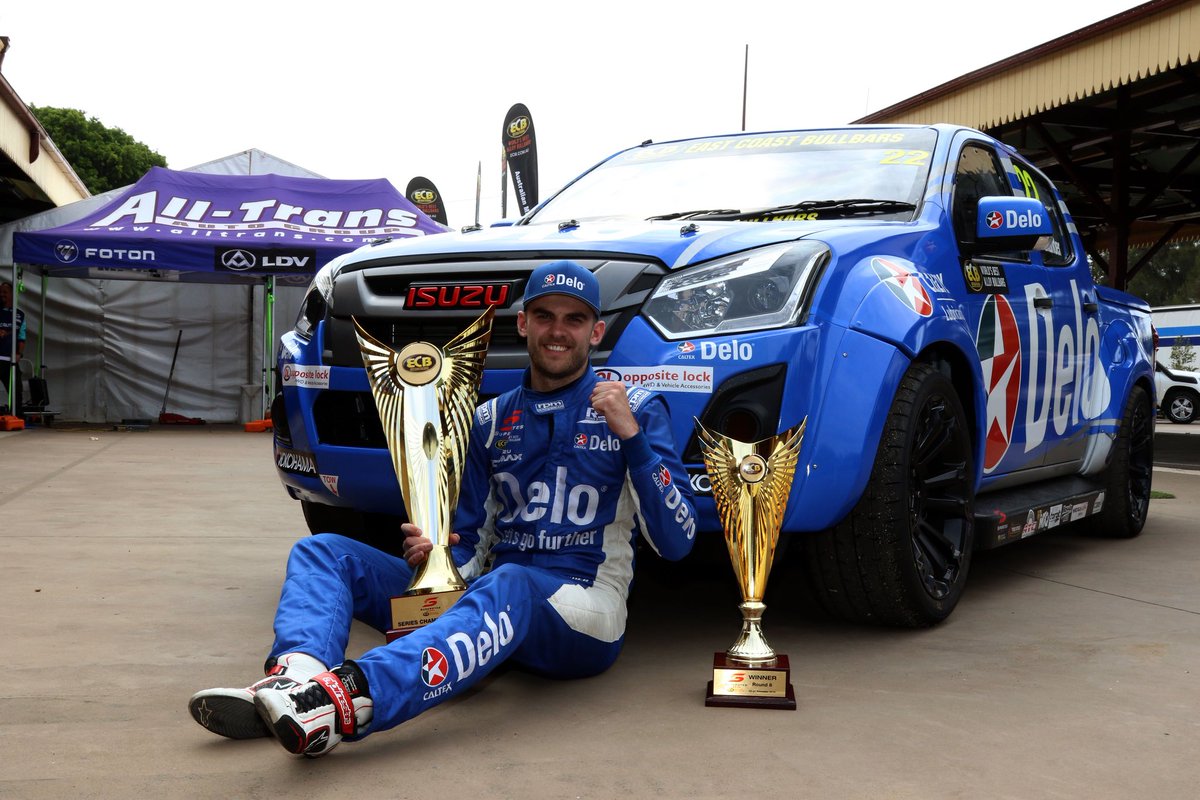 16. Tom Alexander (Up 20)
Categories / SuperUtes Series, S5000
Achievements / P1 SuperUtes Series, 5x wins
The SuperUtes Series seems a far cry from the muscle of Formula 5000 and the nimble natured Toyota 86 racers Tom Alexander is used to.
But there's a method to the madness. Having claimed third in his maiden SuperUtes Series in 2018, Alexander came back strong and dominated the 2019 series winning five races and claiming 10 podium finishes.
Alexander won as many races the year before, but it was his consistency throughout the year that ultimately paid dividends.
With two years under his belt, the question has to be asked. What's next?
A drive in the Super2 Series doesn't seem all too far fetched or out of reach for Alexander. With plenty of touring car experience at home, a drive in the development series would surely be the next logical choice.
Alexander has made no secret of the fact he's keen to move up and Ross Stone gave a firm "maybe" on whether they'll be doing SuperUtes next year.
Now 25 years old, Alexander has done his apprenticeship. Now it's time to move up the ladder to bigger and better things.
15. Ben Hunt (Biggest Mover, Up 26)
Categories / New Zealand Rally Championship
Achievements / P1 New Zealand Rally Championship, 5x wins
Ben Hunt blew the doors off the New Zealand Rally Championship this year, winning almost every round in dominant fashion. And we're not talking small margins either, we're talking several minutes.
It's a stark contrast from the previous season where mechanical gremlins plagued a season that probably should've been his
Sure, Hayden Paddon might have won several outright events and was never a New Zealand Rally Championship competitor, but that's expected for a guy of his calibre. After all, he's a world-class WRC winner.
In an era where the New Zealand Rally Championship is thriving, Hunt has stood out against the golden standard AP4 model in a bonafide production rally car.
Underrated, perhaps, but deserving of a significant step up in the standings this year.
14. Brendon Leitch (Up 18)
Categories / Lamborghini Super Trofeo Asia, Formula 3 Asian Championship / Toyota Racing Series
Achievements / P2 Super Trofeo Asia Pro-Am, P4 Formula 3 Asian Championship, P6 Toyota Racing Series
We're all familiar with the popular Invercargill racer as a name on the annual Toyota Racing Series roster, and he started his year in the formula again, and winning.
What few realise however is that much of Leitch's recent racing career has been solely focussed on that series. This year, however, he was able to spread his wings and take on some international racing with the help of a very supportive group of sponsors.
And like buses, he waited for ages, then everything came along all at once.
A seat in the Formula 3 Asian Championship car was secured as well as a place on Lamborghini's junior driver programme and a seat in Super Trofeo Asia.
From doing very little during this part of the year he went into two full-blown championships that were packed with talented drivers, professionals, amateurs and up and coming young guns.
Not only did he give BlackArts Racing their best performance at the time in Formula 3, but he also lifted them from backmarkers to fourth in the championship.
He improved throughout the year and by the end was a pacesetter in both championships. It was only bad luck that robbed him of race wins in both series.
The greatest challenge would have been racing both cars at the same circuits, not once, but three times. He did it with enthusiasm and skill and came away better for it. It will be fascinating to see what now happens after a very solid first year on the international scene.
Just don't ask him to fill your car up if you are travelling with him.
13. Chris van der Drift (Down 3)
Categories / Lamborghini Super Trofeo Asia, Porsche Carrera Cup Asia, Blancpain GT World Challenge Asia
Achievements / P1 Lamborghini Super Trofeo Asia Pro
SC: Circumstance can largely be attributed to Chris van der Drift's slight drop in the standings this year.
An incomplete campaign in Porsche Carrera Cup Asia meant he couldn't challenge for a record fourth title. Dropped suddenly by the team, van der Drift couldn't find a suitable ride to contest the rest of the season.
Until then, van der Drift was well in contention. A crash at Sepang International Circuit in Malaysia and penalties that followed made life difficult and with a short turnaround between events, the focus shifted elsewhere.
He found fortune in Lamborghini Super Trofeo Asia where he dominated with co-driver Evan Chen. The pair won the Pro title, albeit with little in the way of competition.
It's likely van der Drift would have been a contender for the Pro-Am Cup in Blancpain GT World Challenge Asia too. However, back-to-back DNFs stifled his run with Li Chao and he eventually finished sixth overall.
A possible Bathurst 1000 gig with Team Kiwi Racing never came to fruition, capping off a frustrating year for van der Drift.
Undoubtedly, van der Drift remains one of New Zealand's most talented sports car drivers of the decade but is perhaps underrated.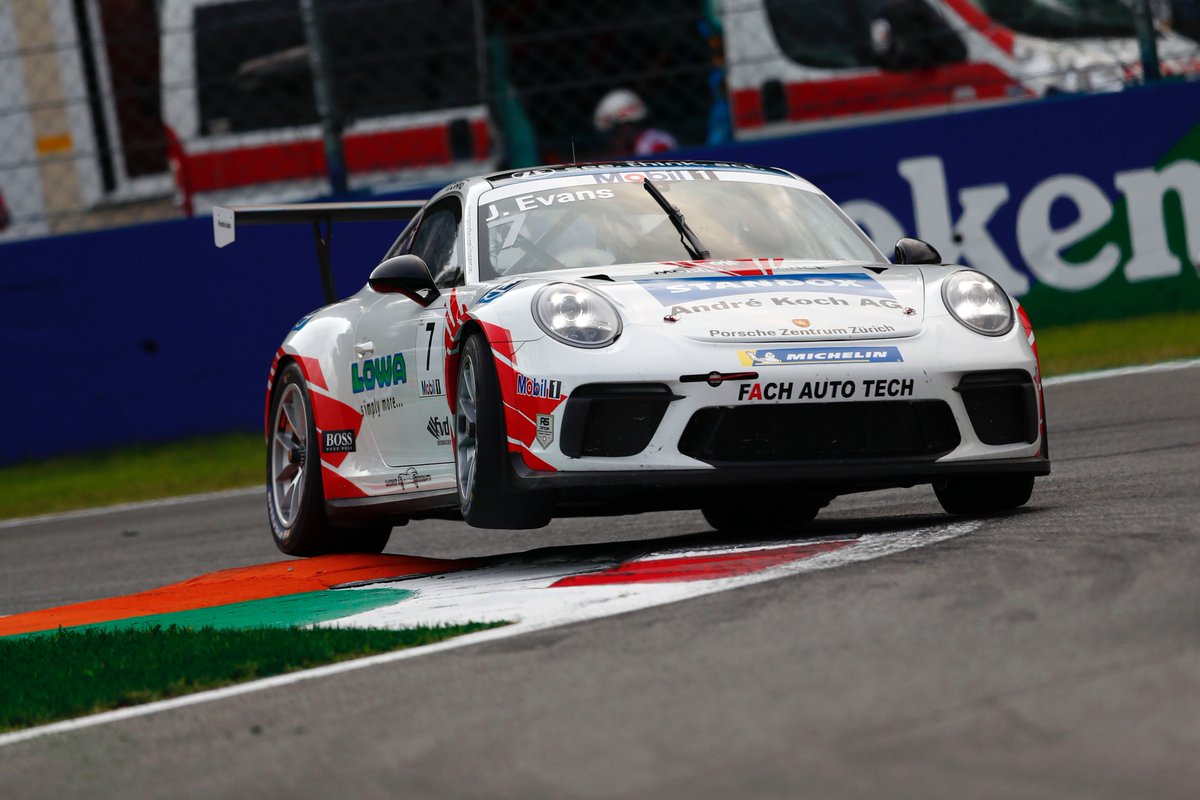 12. Jaxon Evans (Down 6)
Categories / Porsche Supercup, Porsche Carrera Cup Germany
Achievements / Supercup and Carrera Cup Germany podiums
One-make series are notoriously difficult to win, perhaps none more so than Carrera Cup.
A proving ground for the best up-and-comers, the Porsche series has proven time and time again to produce supreme sports car drivers, including Earl Bamber.
This year Jaxon Evans joined the fold in Europe. Having won Carrera Cup Australia, Evans was thrust into the Porsche Junior program with dual drives in Porsche Supercup and Porsche Carrera Cup Germany.
A podium on debut in Germany bode well for Evans, but he soon slipped. It took another five races before he got his second podium and then another seven until his third and final win in the championship.
Similarly, it was a slow start to Supercup. With only 10 races on the schedule, this first podium finally came at Spa-Francorchamps. Pole position followed one round later, but he was bundled out and eventually finished sixth. One last piece of success came in Mexico City with another podium.
On the whole, it was a tough season. But at the highest level of Carrera Cup racing, he managed to find the podium, nevertheless.
11. Michael Pickens (Up 6)
Categories / Speedway
Achievements / P1 International Midget Series
A whirlwind season brought Michael Pickens the highest of highs and the lowest of lows in 2019.
The speedway veteran was once again the man to beat, winning the six-race International Midget Series at the beginning of the year.
With wins and podiums aplenty, Pickens bested the likes of NASCAR stars Kyle Larson and Christopher Bell as well as Tyler Courtney, Logan Seavey and Zach Daum, all out of the USA.
Pickens was dominant at home too, winning a handful of races in Midgets and Sprintcars at Western Springs Speedway. However, it was also at that ground where his 2019–'20 season unravelled.
Suspended for 22 days for an incident involving an official, Pickens missed the International Sprintcar Series.
He earned plenty of support following the 'altercation' – if you could even call it that – and quickly refocused his efforts overseas.
Pickens continues to show he's one of the best of all time, but his absence from the big races will likely see him slide down the ranks next year.