Giles Motorsport's Stockholm based Swede, Henning Enqvist, has hinted as to where his plans for the reminder 2020 lie.
Last year the 25-year-old competed in the European Le Mans series driving an Oreca 07 LMP2 prototype. The highlight of the year being offered the opportunity to pilot a Leiger LMP2 in the illustrious 24 Hours of Le Mans.
During Friday's press conference ahead of round four of the Castrol Toyota Racing series from Pukekohe Park, Enqvist confirmed to VelocityNews that he will once again launch an assault upon the European Le Mans series, though was hesitant on a comment with the exact outfit for whom he will be racing in 2020.
Enqvist remained tenacious to the fact that a podium finish at Le Mans remains his ultimate career target. While he told VelocityNews that he currently has no financial backing from any current LMP1 team, he has not gone without any recognition, being offered numerous opportunities to test drive endurance racing's most adored category.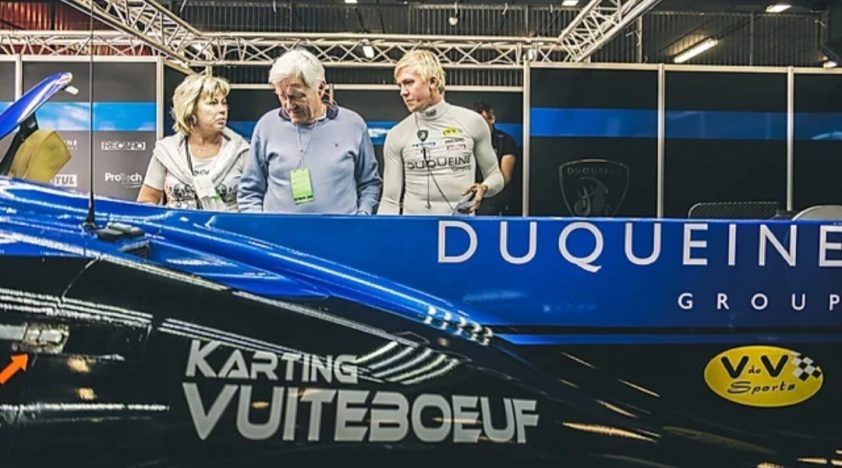 However, Enqvist is not taking his current drive with Giles Motorsport for granted. The Swede commented that while Le Mans remains the goal, he remains open to the chance for any future open-wheel opportunities should circumstances dictate so.
Enqvist was bold in his description to the differences in driving technique between the 2020 generation of the TRS car and a Le Mans prototype. Enqvist noted that the TRS machinery demanded a more aggressive racing style and relished the chance to learn how he must adapt to a situation in a more independent manner.
The European Le Mans series competes on world-class racing facilities such as Silverstone and Spa-Francorchamps. Enqvist highlighted how he had to quickly acclimatise to the unforgiving undulation and bumps present across the majority of New Zealand circuits to remain competitive.
The rewards are coming thick and fast for Enqvist. The last round at Hampton Downs witnessed the Swede's best provisional results thus far. Meanwhile, it was slow and steady open to his weekend at Pukekohe for the NZ Motor Cup as he accomplished a commendable number of laps amongst a test day littered with accidents.
Enqvist will travel to the Paul Ricard circuit in Southern France for testing ahead of the opening round on the 5th of April in Barcelona. An announcement as to which team he will be racing for this season is expected shortly.