After showing off their livery at a launch event in London on last years' W10, the new Silver Arrow was officially unveiled ahead of the teams' shakedown session at Silverstone.
Named the W11, Mercedes' latest challenger is anticipated to be the benchmark of the grid, as they have been for the past six years. Driving the Silver Arrows will be six-time World Champion, and Valtteri Bottas.
In an interview with Formula1.com, Hamilton stated that he deems team-mate Bottas to be his biggest challenger for the world championship.
At the shakedown in Silverstone, Mercedes also had their first Formula One car of the modern era – the W01 run in 2010 – the reflect in which decade where, for the large part, the German marque have been the dominant force. Team principal Toto Wolff stated
"Who would have thought between these cars we would win 12 championships? It's always good to remind yourself where it all started."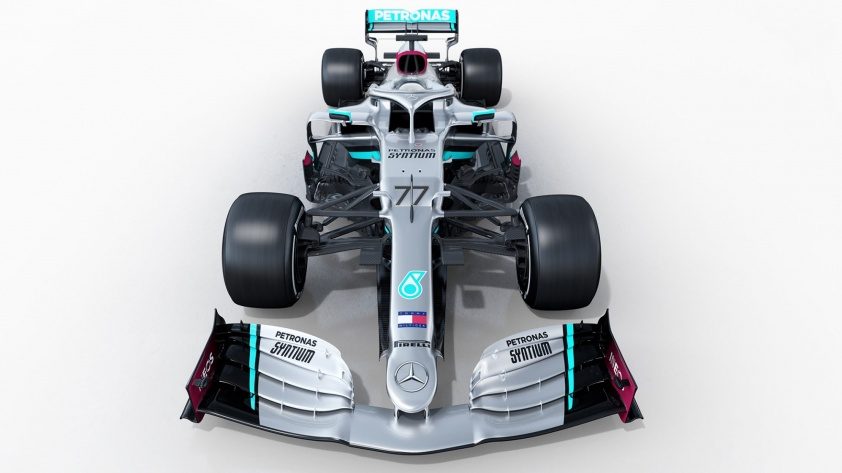 In the final season before the drastic change in regulations, Wolff maintained that the focus was on the 2020 season.
"There's a group of people concentrating on the 2021 car… but for us here, the race team, it is all about 2020 and making use of the equipment that has been given to the drivers.
With the unveiling of the AlphaTauri AT01 car last night, only four teams are yet to officially launch their cars (Racing Point, Williams, Haas, Alfa Romeo).
2020 Formula One car and team launch dates
• 11 Feb – Ferrari
• 12 Feb – Renault
• 12 Feb – Red Bull
• 13 Feb – McLaren
• 14 Feb – AlphaTauri
• 14 Feb – Mercedes
• 17 Feb – Racing Point
• 17 Feb – Williams
• 19 Feb – Haas
• 19 Feb – Alfa Romeo