A life-long ambition to have a current specification, top level rally car has come to fruition for Matt Summerfield.
The North Canterbury driver recently took possession of his new Mitsubishi Mirage AP4 rally car and will be a title contender come the start of the New Zealand championship series at the beginning of April.
Summerfield followed a family tradition in rallying when he started in 2008, and 12 years later has finally got what amounts to a "brand new car."
"We've always been with a Subaru, production based car, and now it's really good to make that big leap, and cool to be in a Mitsubishi and AP4. It's all new but all very exciting,"

he said.
Last year this car was campaigned by Brian Green fresh from the Ralliart workshops in Auckland and Summerfield got to stand in for Green at Rally Otago. He also competed in an earlier version of this Mirage but says it's a completely different rally car.
"This new car is a lot more refined, big gains in the suspension geometry of the car and more purpose built."
In recent years Summerfield has been no stranger to pushing for top spots in an ageing Subaru Impreza, even finishing runner-up in the national championship and winning rallies outright.
But the technology in the Mirage AP4 is a decade newer than what he's been used to, and although it's a championship winning car, getting the best out of it and himself will take mileage.
"The driving style is going to have to change a bit. Things like the steering is a lot shorter in the rack and heavier. Just the way the car moves is going to take me a while to get my head around."
Partnered again this season by sister and co-driver Nicole, the duo are keen to get their first rally underway and are planning a competitive debut at the Westland Rally on March 14.
As they count down to their first event of 2020, Nicole fondly remembers their one-off Rally Otago appearance in the car.
"I take my mind back to last year when we drove it and sitting on the start line of Whare Flat wondering what this is going to feel like. Everything happens a lot faster, the angle of the car, you get thrown around a lot more and it was constantly adjusting to the pace of the car and what Matt's doing."
"In contrast the Subaru was a lot smoother, like being in a big old armchair in comparison. The Mirage is short and sharp, it definitely keeps you on your toes when calling the pace-notes."
For them both, competing in a car like this is a dream come true.
"Even sitting in it now fills me with so much joy because it's been just such hard work to get to this point, and years and years of not giving up ,"

said Nicole.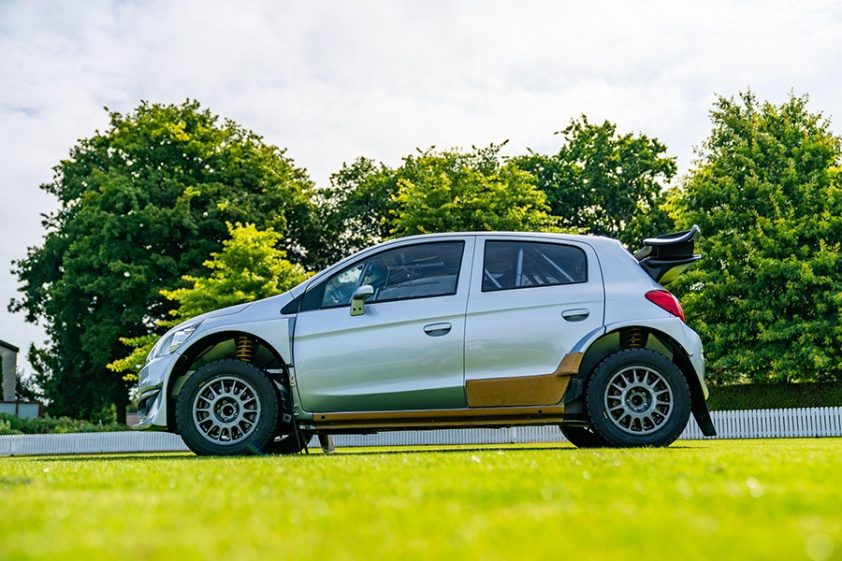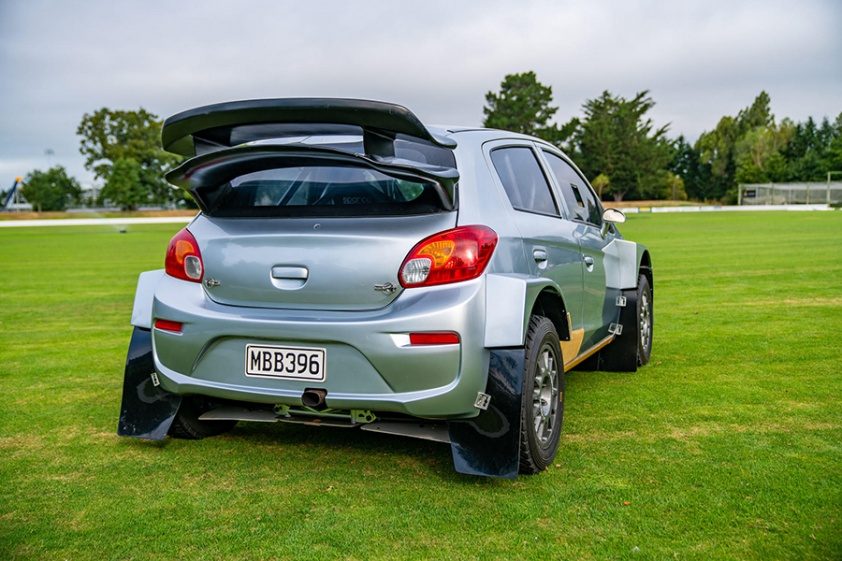 Matt and Nicole Summerfield will contest the 2020 New Zealand Rally Championship with a brand new Mitsubishi Mirage AP4.
2020 NZ Rally Championship
3-5 April, Rally Otago
8-10 May, International Rally of Whangarei
20 June, Rally South Canterbury
25 July, Rally Hawkes Bay
3-6 September, Rally of New Zealand