Today marks the final round for the 2020 Castrol Toyota Racing Series.
The championship dual between local hero Liam Lawson and professional punter Igor Fraga fittingly culminates into a final-day showdown.
The 2020 season also marked the debut for the series' latest car – the FT60.
Radically different to any previous predecessor of machine, the FT60 offered zero room for mistakes. The increase in downforce levels, coupled with an improvement to overall horsepower available, 2020 has witnessed category lap-records smashed at every weekend.
Velocity News caught up with TRS category Manager Nicolas Caillol for a quick reflection on the 2020 season ahead of the title decider Sunday afternoon.
"It has been a great season with the most international taste over the last few years with 16 different nationalities,"

said Caillol.
"Once again TRS has been able to attract the next generation of young drivers and young champions [in their respective classes] of Formula 4 etc."
The series gained a significant marketing boost when it was announced that the FIA will be awarding more Super Licence points for this year's champion. Similarly, Super Licence points can be collected for a driver if they compete in both a 'winter' and 'summer' series in a single calendar year should they not clash.
TRS has undoubtedly become a worldwide motorsport paragon for providing the best young international with a competitive series in a next-generation car synonymous to the globally recognised Formula 3 Tatuus chassis.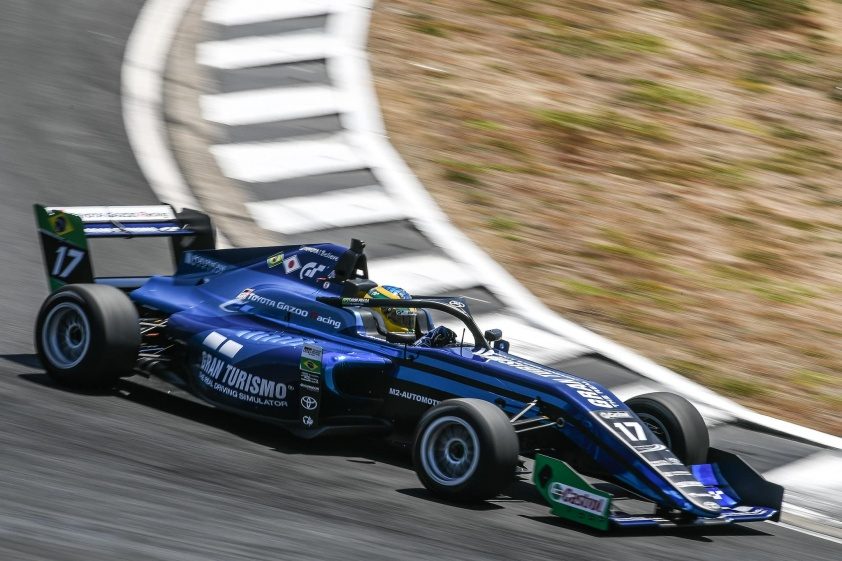 "With the challenge of a new car, new engine, the four teams have delivered an incredible job and they all have shown they can fight for the top positions,"

Caillol continued.
Seven different winners from all four teams have won at least across the season, and while M2 Competition was once again the class of the field, as Caillol highlighted, the tenacity observed from all teams and drivers this year in the pursuit of victory has been exceptional.
The championship battle draws its final sword with two races today, including the prestigious New Zealand Grand Prix feature race this afternoon from 17.00 local time.