It's often said a driver can really show what they're made of in their third year in Supercars. It appears Richie Stanaway won't have that opportunity, unfortunately.
At the age of just 28 years old, he's hanging up his helmet to pursue opportunities outside of the sport that nearly took him to Formula 1.
Stanaway's perhaps premature retirement is a major loss for world motor racing. Ultimately, he leaves the sport disillusioned and without as many titles as his ability definitely deserves. Motor racing, however, owes no one anything.
There was a time when Stanaway was believed to be New Zealand's next best chance at getting into Formula 1. Having signed up with the Lotus management team while dominating in Germany with wins eclipsing records set by Michael Schumacher, it was understandable why he was among the favourites.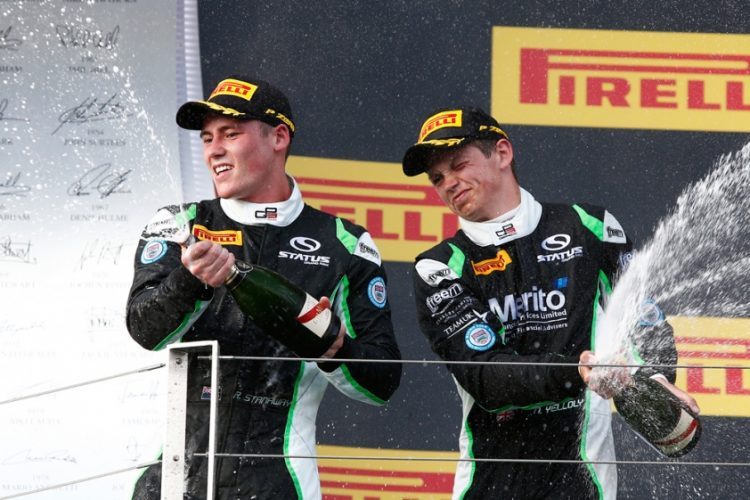 Stanaway celebrates with Status GP teammate Nick Yelloly after winning at the Hungarian Grand Prix
With several junior formula titles in the pocket, it seemed that stardom was assured. However, his first major setback came in 2012 when he broke his back racing in the Formula Renault 3.5 Series. It was that crash which ultimately came back to haunt him this year.
On his return to racing, Stanaway spent several years toiling away with Aston Martin in the BOP-based FIA World Endurance Championship. Wins were forthcoming in GTE-Pro but weren't often, and the final straw came when he nearly won the 24 Hours of Le Mans until he made a costly error.
Unhappy with the structure of the championship, Stanaway called time on his European racing career and sought success closer to home.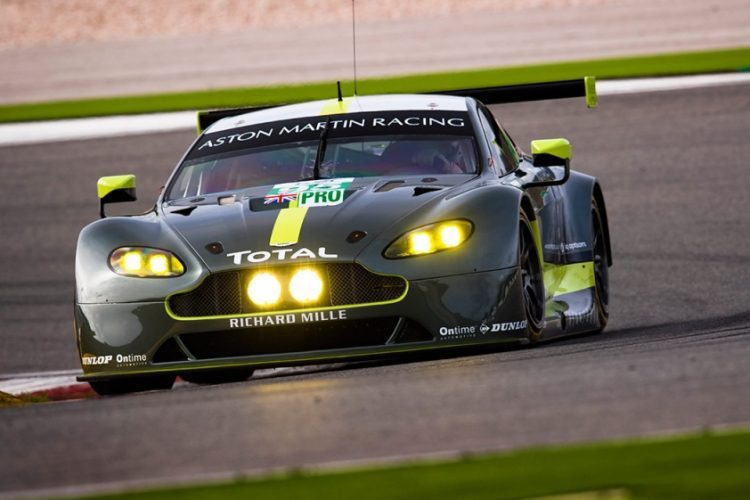 Stanaway drove with Aston Martin from 2013 to '17 in the FIA World Endurance Championship
An opportunity came in the form of a co-driver role with Tickford Racing in 2016. A solid debut with satellite outfit Super Black Racing led to a bigger shot with Cameron Waters the following year. The pair won the Sandown 500 convincingly and Stanaway shone at the Bathurst 1000.
It seemed the big break was about to come and there was a real feeling in the Supercars paddock that Stanaway could be a future champion at the right home.
Stanaway was linked to multiple teams and understandably stuck with Tickford Racing who gave him his first shot. Expectations were extremely high. After all, he'd beaten the best in Europe, why couldn't he beat the best in Australia?
It proved to be one of the worst decisions of his career.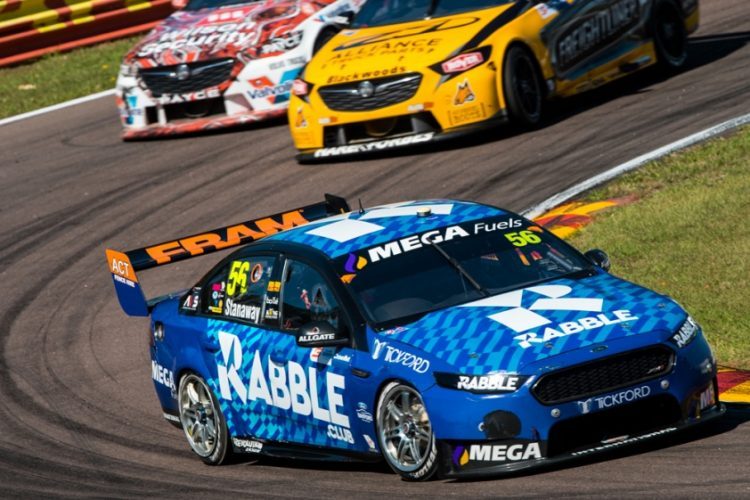 Stanaway stayed with Tickford Racing for just one season in the main game
But could you blame him? Other than DJR Team Penske or the Red Bull Holden Racing Team it seemed a no-brainer. Chaz Mostert, Mark Winterbottom and Cameron Waters were the best of the rest and all in the top 10; finishing fifth, sixth and eighth respectively in 2017.
The tide soon changed and Stanaway was washed out to sea.
The four-car squad struggled throughout 2018. Mostert was the best in sixth and scored only one win and two additional podiums. Winterbottom and Waters were nowhere; 12th and 16th respectively. Stanaway was second-to-last and largely forgotten about.
His maiden season was one worth forgetting. Stanaway had had enough and effectively told the team to 'get it together' or to that effect. He was vocal in the media, unsatisfied with the performance of the team.
At the same time, he told us not to write anything that could get him fired. Though not long after that Stanaway and Tickford terminated their contract one year early. A decision perhaps wrongfully made with haste.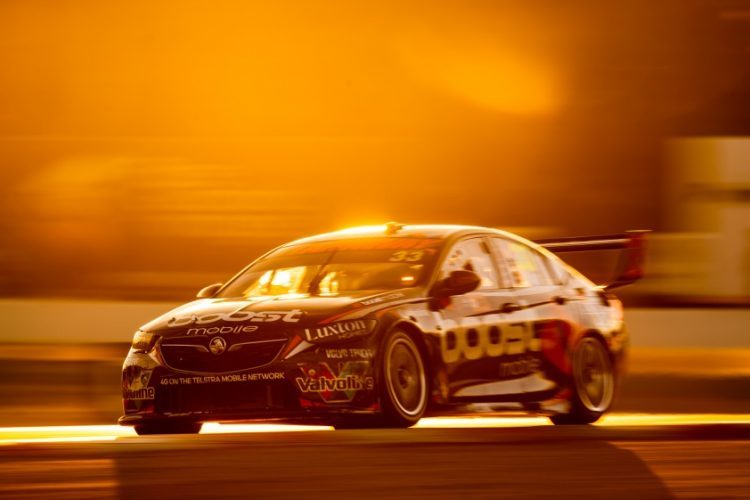 A career best finish of ninth came at the ITM Auckland SuperSprint with GRM
A move to the already struggling Garry Rogers Motorsport didn't bode well. The team weren't front runners and were unable to even give Garth Tander much more than two podiums in his two seasons. But backed by Peter Adderton of Boost Mobile it was an opportunity nevertheless and one that kept him in the sport for a year longer.
Stanaway was out of the 'fourth car' though and the prospect of having more resource and more focus towards him was understandably a drawcard. Again, the expectation among the experts was that it might bring Stanaway some success.
The rest is well documented. Stanaway was sidelined by injury and benched for missing a signing session. Then the departure of their primary backer Boost Mobile led to the demise of the team. By the end, he only had two top 10 finishes to show for it. Within two years he'd had the two worst finishes of his career.
To add insult to injury, the arrival of the Ford Mustang heralded a resurgence for Tickford who in 2019 had all four of their cars inside the top 10 at the season's end, including satellite outfit 23Red Racing. Mostert was the best of them with a win and 12 podiums in fifth overall. Waters was seventh, Will Davison eighth and Lee Holdsworth 10th outright.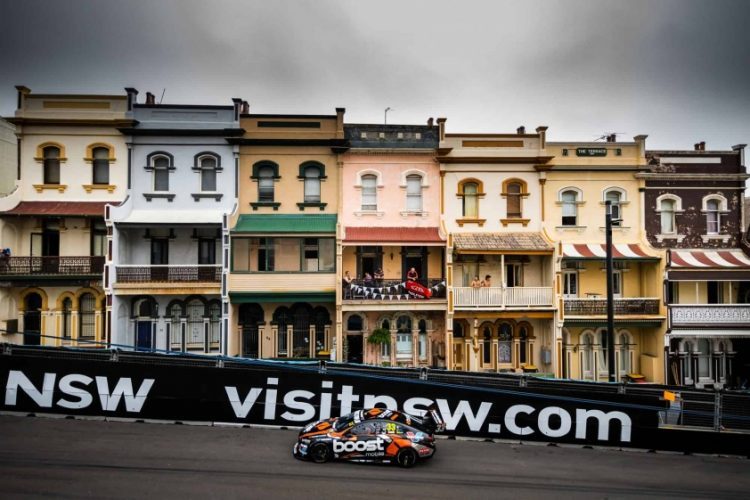 Stanaway ended his Supercars career in last of the full-time competitors
But why retire now? Stanaway has been adamant that Supercars is the final destination for him, but to even knock back the prospect of an endurance drive is perplexing for a driver of his calibre.
Sure, the likes of McLaughlin and van Gisbergen had some success early on, but the gap between the A and B teams is perhaps greater than it was when they started some 10 years ago.
After all, it takes more than two years to get established in Supercars. Andre Heimgartner is a prime example of someone who did his apprenticeship before finding comfort in Kelly Racing. He even went back to go forward, running in Porsche Carrera Cup Australia for a year.
Two years. That's all it took for Stanaway to decide he'd had enough. Perhaps he'd been spoilt by his early career success, but success in Supercars doesn't come overnight.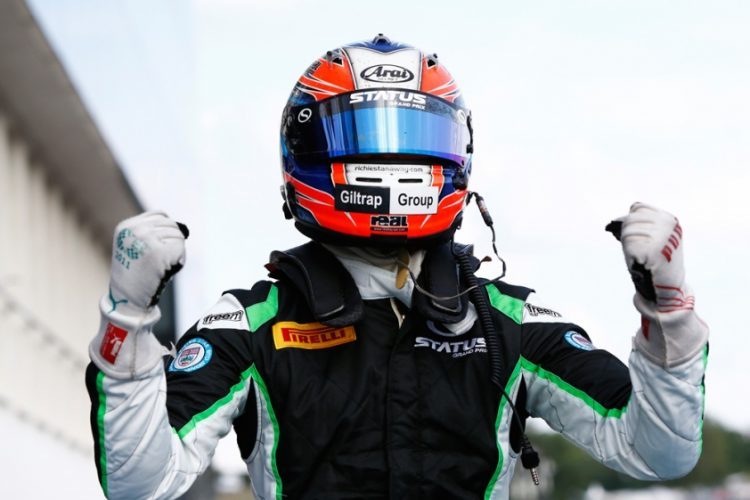 A happier time for Stanaway when he won his last GP3 Series race in Hungary
A self-described introvert, Stanaway doesn't exude charisma that McLaughlin does. In the media-heavy environment of Supercars, there's a misguided perception that Stanaway has a bad attitude.
In fairness to him, he's not driving a competitive package. When you've been winning your entire life, or at least have a chance to, then get to the dream destination and not having the remote possibility to get within reach of a top 10, it's easy to understand why he hasn't got a smile on his dial 24/7.
Criticism of him comes quickly despite there being little opportunity. Perhaps being too vocal about the disparity between the top and bottom teams creates a bad perception, but in some ways, he's only saying what many people are thinking.
Regardless of an perceptions, Stanaway's departure from the sport is a major loss. He is undoubtedly one of New Zealand's best drivers of the modern era. In the right machinery, he'd be as good as, if not better than, the likes of McLaughlin and van Gisbergen. They might even agree.
Stanaway said, "it's hard not to be a little bit disappointed with not having quite the luck or the politics go my way to put me in the incubator that I need to reach my full potential." Fans should be disappointed too. Though maybe he should have tried to stick it out a little longer.