Matt Stone Racing's unique SuperLite scheme for 2020 is set to become a ground-breaking revolution to a sport that has often struggled to offer the pathway to the top for genuine, locally bred talent.
Success or failure, the programme will ultimately alter the game for Supercars moving forward.
As well-documented, MSR has opted to run a shared car for their #34 entry.
Drivers Zane Goddard and Jake Kostecki both competed against each other in last year's Super2 development series.
For 2020 they will share the MSR second entry, sharing duties on the sprint rounds before teaming up for the endurance races.
MSR team owner Matt Stone is adamant that his team's unusual approach with the SuperLite scheme is exactly the type of innovation necessary for young, emerging talent.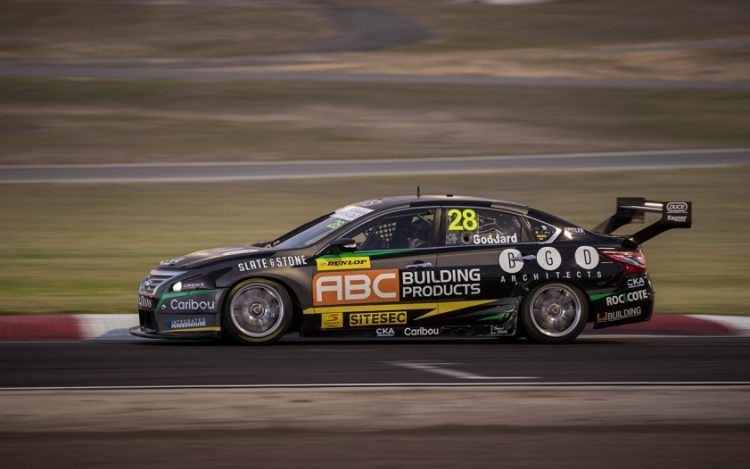 (Goddard in last year's Super2 series)
Stone told Speedcafe.com back in December: "Once I explained to them [Supercars] reasoning and the concept behind it, they all got very excited by it, because obviously, they are very focused on the whole pathway for young drivers in Supercars.
"In my view it's the missing step in the progression of drivers from karts to Super3, Super2, and then that big giant step from Super2 to the main game.

"To me, this scheme is providing that missing step for drivers, allowing them to graduate a little bit earlier into the main game and allowing them less pressure, because it's not racing every single week."
Ultimately that statement is flawed to the fact that Supercars have enormous periods of rest between every round, to the extent that the championship draws on well beyond necessary.
But importantly, Stone has centralised his focus on what the SuperLite initiative was founded upon – to "provide that missing step for drivers."
The 2020 Supercars Championship will have only four Super2 drivers promoted to the top category.
2019 Super2 champion Bryce Fullwood being one of the other junior graduates, signing onboard with Walkinshaw Andretti United to replace the departing Scott Pye. While Jack Smith will be guided by Brad Jones Racing for his debut season.
The next generation of Supercar Champions are patiently waiting on the series' doorstep and have been so for an incredibly long time.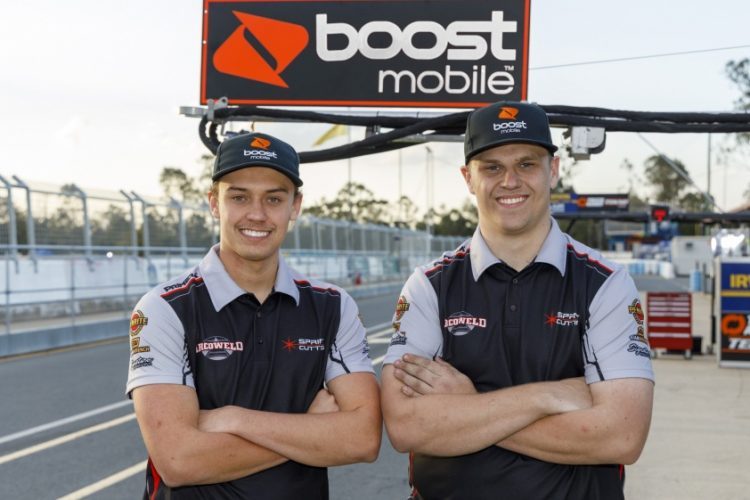 (Kostecki Brothers Racing entered Bathurst as a wildcard entry last season)
While financial backing is another major factor that settles whether one can graduate to a full-time seat (and for a few the only reason they are in a full-time seat), MSR's SuperLite scheme will undoubtedly eliminate many essential barriers that are preventing junior promotion.
Both Zane Goddard and Jake Kostecki will have the huge benefit of having their talent on public display, open to critical analysis, by all major Supercars teams. Their expertise in data evaluation and engineer feedback will expand tenfold, all while halving the required funding to run one full season.
It becomes a programme that has strong bias favour in supporting young talent and then providing them with the tools necessary to secure a future drive.
Currently, the success of the SuperLite scheme is all theoretical and likely won't be up for review till after the 2020 season.
But, should MSR's pioneering gamble pay dividends, then expect a number of split-driver cars to appear for a number of teams.
Imagine a Triple Eight or DJR Team Penske third car that is shared by the most promising Super2 drivers, even perhaps as a prize for winning the championship to ensure that no potential future-champion withers away from the sport altogether.
SuperLite may be the next big thing in Supercars since oversized Mustang body shells.
But no doubt it is here to stay and, for the sakes of the sport's future, stay it must.