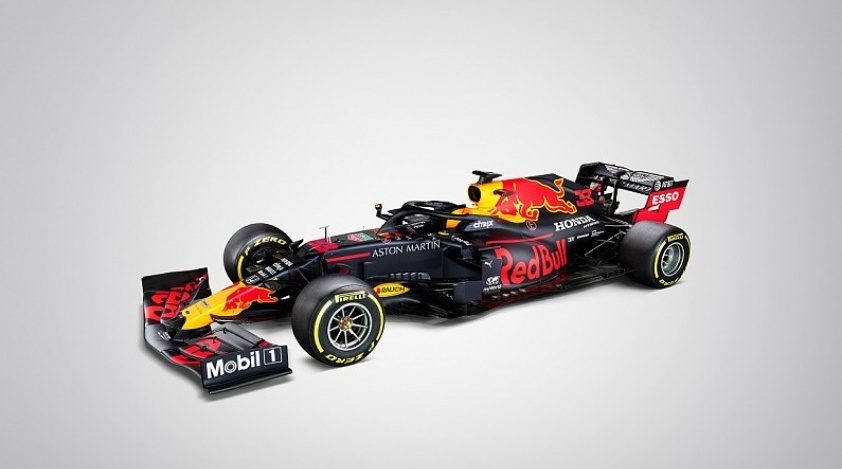 Red Bull Racing have released the first images of their 2020 contender.
Unlike previous years where Red Bull have revealed their car in an alternate livery, the renderings show the RB16 in its traditional colours. Aston Martin branding remains on the car, in what will be its final season with the Milton Keynes-based outfit, ahead of Racing Point's rebranding in 2021 as 'Aston Martin Racing'.
The new car will be piloted by Max Verstappen – who recently signed a new deal to stay with the Red Bull outfit until 2023 – and Alexander Albon.
Verstappen will be the first to drive the car at Silverstone. Albon will have his first outing in the RB16 during pre-season testing at Barcelona.
2020 Formula One car and team launches dates
11 Feb – Ferrari
12 Feb – Renault
12 Feb – Red Bull
13 Feb – McLaren
14 Feb – AlphaTauri
14 Feb – Mercedes
17 Feb – Racing Point
17 Feb – Williams
19 Feb – Haas
19 Feb – Alfa Romeo