Today, Peter Brock would have turned 75.
Born to Geoff and Ruth Brock in Richmond Victoria, 1945, Peter Brock lived a very normal Australian country lifestyle.
It was on his backyard in Hurstbridge that 'Brocky' developed a passion for motorsport.
Barely an adult, Brock brought his first car, an ageing Austin 7, for merely five pounds. The car itself was stripped of its bodywork, the virtue of his mother Ruth's axe, and had no brakes.
In truth, young Peter's Austin 7 was the beginning of something beyond incredible. Brock developed his craftsmanship driving along country roads on his family's farm, fine-tuning his flare and smooth driving style that enabled Brock to drive at a limit that no one else could ever achieve; doing it over and over until it became instinct.
Like Don Bradman practising hitting a golf ball with a cricket stump, Peter Brock was learning and critiquing the grassroots foundations of future greatness, all of which were unbeknown to him at the time.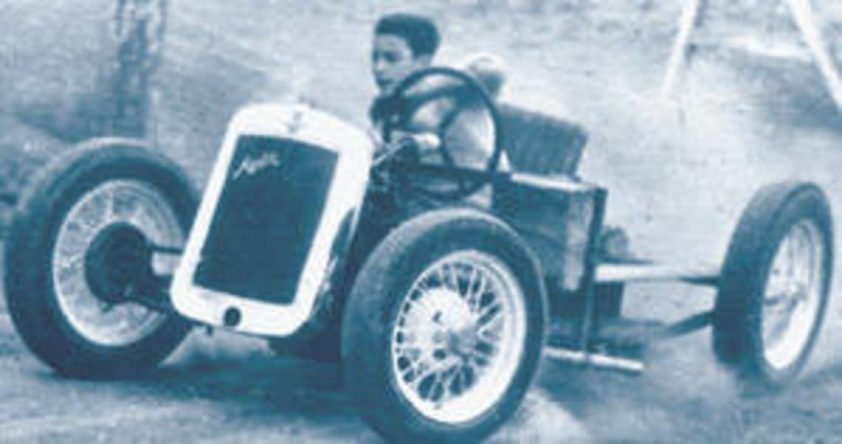 After visiting Bathurst in 1966, Brock knew that all he will ever do is become a racing driver.
Brock would debut at the Mountain three years later. Driving alongside Des West in a Holden HT Monaro GTS 350, the pair finished third.
From there, Brock dominated "The Mountain", winning the Bathurst 1000 event nine times in the 1970s and '80s, including his famous victory in 1979 where he and Jim Richards would win by six complete laps. A feat which is likely to never be broken.
Brock's CV didn't solely feature Bathurst either. He also claimed nine victories at the Sandown endurance classic event. Overall, Brock won 37 first-class Australian Touring Car Races.
Though one of Brock's most ambitious dreams was a chance to compete in the illustrious 24 Hours of Le Mans.
Brock got the opportunity to run in the legendary race twice, in 1976 in a BMW 3.5 CSL and with Larry Perkins in the Team Australia Porsche 956 in 1984.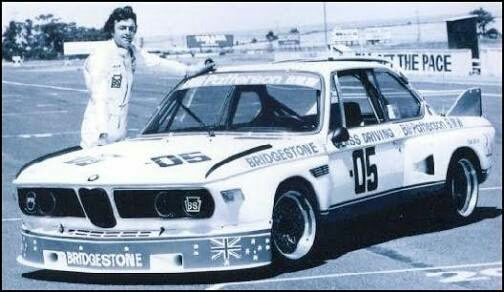 Though despite many appearances in European GT Endurance Racing, Australia was Brock's home and the place that had come to worship him.
The Australian racing legend was passionate about the sport in which he participated.
Beyond the race track, Peter Brock was a keen artist and carpenter, and would often be found out on the paddocks of the family homestead in Hurstbridge planting native trees to help rejuvenate the land after years of it being used for farming.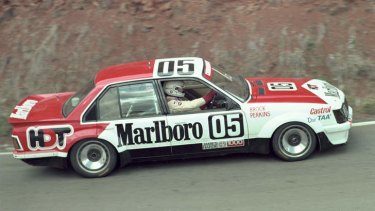 On September 8, 2006, Peter Brock suffered an accident while running in the Targa West Rally in Perth Western Australia.
Brock was driving with colleague Mick Hone in a Daytona Coupe when he slid off the road, hitting a tree side-on with the driver's side door. 
Peter Brock died aged only 61.
Hone would be taken to hospital in a critical condition but was discharged later that week.
Why do some folks make such an impact in the world and then leave us in such dramatic circumstances?
"I remember the very first touring car race I had and I lined up alongside him on the grid,"

said Mark Skaife.
"When I looked across and saw that I was on the grid next to Peter Brock, I knew I had made it."
Skaife would eventually become the first driver to succeed Brock's impressive tally of 37 ATCC wins in 2007.
"He was so free with advice and willing to help anyone who asked. He was never afraid of the younger guys rising up the ranks, either,"

said Craig Lowndes, who was under the guidance of Brock. The two were the most inseparable of friends.
Icons like Peter Brock ride life on the peak and then they disappear, they leave us.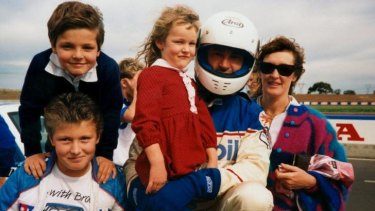 Speaking on the Melbourne community television show 'In Pit Lane' ahead of the Targa West Rally, in what would become his last known TV presence, Brock ended his interview with these wise words:
"At different times I might sit back and get doubtful about something… and then I give myself a bit of a wake-up call because I know that what happens is your emotions and your thought patterns allow your energy to go down and then you've got to get yourself back up. So the easiest thing to do is have what they call Mastery of the Mind which means, stop your mind from playing mischief. Be reasonable, be understanding and a different time reign yourself in, stop creating a bad experience for yourself.. I guess I realised some years ago… I've got to get my emotions in order and my thoughts in order so I'm happy and balanced and feel good about what I'm doing."
Peter Brock remains one of Australia's greatest motor racing heroes. His legacy will never be forgotten.