Following a tumultuous 2019 season, Williams have revealed the FW43 – a car they hope will help reverse their fortunes heading into the 2020 season.
The 2019 pre-season was a disastourous for the Williams team. Their car wasn't ready for their filming day, nor the first two days of pre-season testing. After implementing measures to ensure a smoother process, their 2020 season is already looking much brighter.
Sporting a revised livery that retains the branding of their title sponsor ROKiT, the FW43 has been described as an 'evolution' of its predecessor – the FW42.
Speaking with Formula1.com, Williams' Design Director Doug McKiernan said
"We have paid significant attention to understanding the problem areas of the FW42 and we have carefully chosen parts of the car to develop, those that would give us the most performance for the resources we have."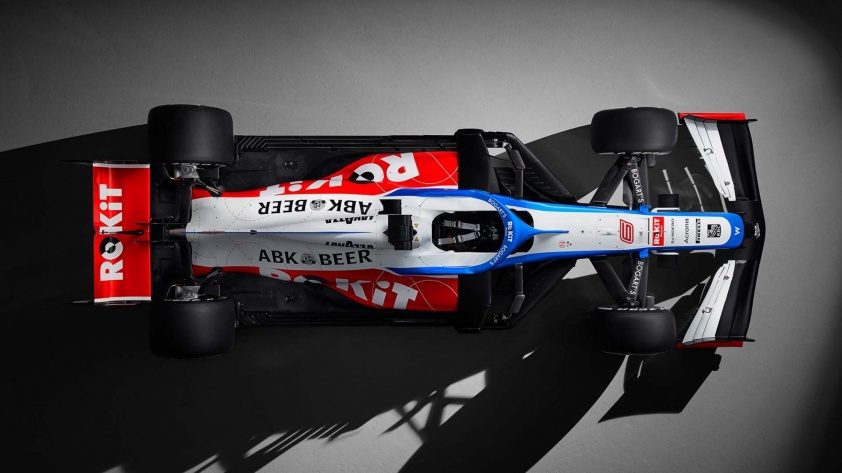 "The main concept behind the FW43 is that it is a continuous development of the FW42, with no fundamental concept changes to the layout. The most important indicator that we are on the right path will be the level of correlation we have between the tool kit we use to design the car and what the track data is telling us.
"There has been a healthy development rate in the wind tunnel, and we have found reasonable improvements in the cooling efficiency. The team has addressed the mechanical issues that affected it in 2019, these include the brakes and the overall weight of the car. We have made some good progress across these areas and will continue to focus on them during the season."
George Russell remains with the team following an impressive, albeit pointless year for the former F2 champion. Meanwhile, Nicholas Latifi will replace Robert Kubica in the second seat, coming off a strong F2 campaign where he finished runner-up in the championship.
Both drivers will share driving duties at pre-season testing at Barcelona.
2020 Formula One car and team launch dates
• 11 Feb – Ferrari
• 12 Feb – Renault
• 12 Feb – Red Bull
• 13 Feb – McLaren
• 14 Feb – AlphaTauri
• 14 Feb – Mercedes
• 17 Feb – Racing Point
• 17 Feb – Williams
• 19 Feb – Haas
• 19 Feb – Alfa Romeo