Holden may more than likely remain committed to their Supercars project despite today's announcement that parent company General Motors will cease all of Holden's operations after 2020.
It was only last December that Supercars proudly claimed that Holden and Triple Eight had negotiated a contract to supply the ZB Commodore and V8 engine up until the 2021 championship season.
This deal subsequently occurred when Holden Australia rolled off its final inhouse produced VF Commodore at the Elizabeth production line in Adelaide in 2017.
Currently, the latest ZB Commodore is a European-built and designed replacement to the locally venerated VF, generating a fair volume of public distaste due to its lack of 'Aussie flavour'.
Holden Australia did, however, mention their involvement in Supercars will be affected in a someway due to the latest development.
Holden Australia released: "We will begin discussions with the organisers of Supercars and Red Bull Holden Racing Team. We will update you on these discussions at the appropriate time.
We are aware of our commitment and we will work through with Red Bull Holden Racing Team the implications of this decision."
The exact implications for the Red Bull Holden Racing Team and fellow Holden customer teams will be duly announced at a later date.
It is likely that Holden will see out their commitment with Supercars as the contract expires in 2021, exactly when Supercars aims to introduce the Gen-3 car to the series.
A Supercars statement released today read:
"Today's news is understandably disappointing for fans who have followed Holden's success in Australian Touring Cars and Supercars since its debut in the 1960s.

"Holden has been firmly part of the heritage of our sport and has helped shape Supercars to become the sport it is today

"The Commodore will remain on track for the 2020 championship season and we're looking forward to seeing it alongside the Ford Mustang once again this weekend when the 2020 Virgin Australia Supercars Championship begins in Adelaide."
The Gen-3 model of car is characterised by incorporating a package for a wider range of models, allowing for Holden to transition away from any model of the now-extinct Commodore.
In the wake of the Commodore news back in 2017, the Chevrolet Camaro was just one model mooted for the Gen3 regulations, despite Holden confirming the ZB Commodore will carry on in Supercars in 2021.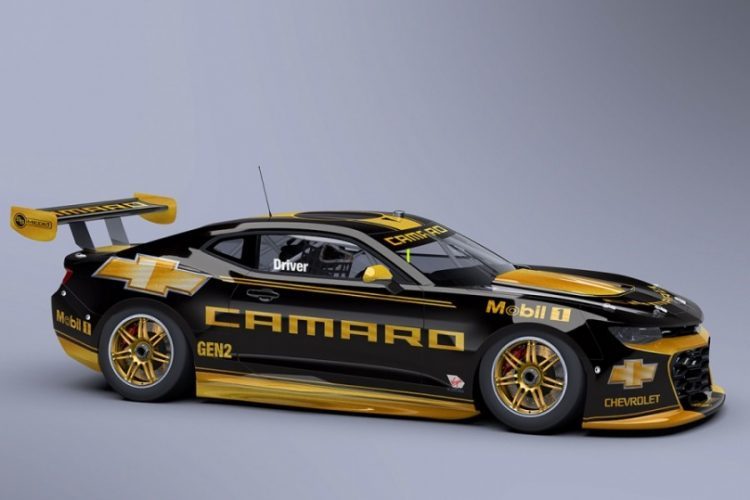 These suggestions were initially shrugged off but have since returned when rumours of a General Motors Specialty Vehicles line could be established in Australia to sell converted versions of selected Chevrolet models, with a Camaro package fairly probable.
According to Caradvice.com.au, "General Motors is considering a new sub-brand called General Motors Specialty Vehicles (GMSV) that would sell selected US models – most of which will be converted to right-hand-drive by the company formerly known as Holden Special Vehicles, and which currently imports the Chevrolet Camaro muscle car and Chevrolet Silverado pick-up."
This news may well be tempting many to believe that a Camaro Supercar may indeed become 'Holden's' next Supercars challenger.
Expect an official release from Holden and the Red Bull Holden Racing Team soon.