Mazda to enter global TCR competition with all-new challenger
Mazda Motorsport have revealed their all-new Mazda3 TCR car, which will begin racing in 2020.
The car will make its on-track debut in the IMSA Michelin Pilot Challenge as part of the Rolex 24 at Daytona support card next year.
The car will run a turbocharged 2.0-litre four-cylinder making 350 hp (260 kW) and will be developed by Long Road Racing, the same group behind the Global Mazda MX-5 Cup.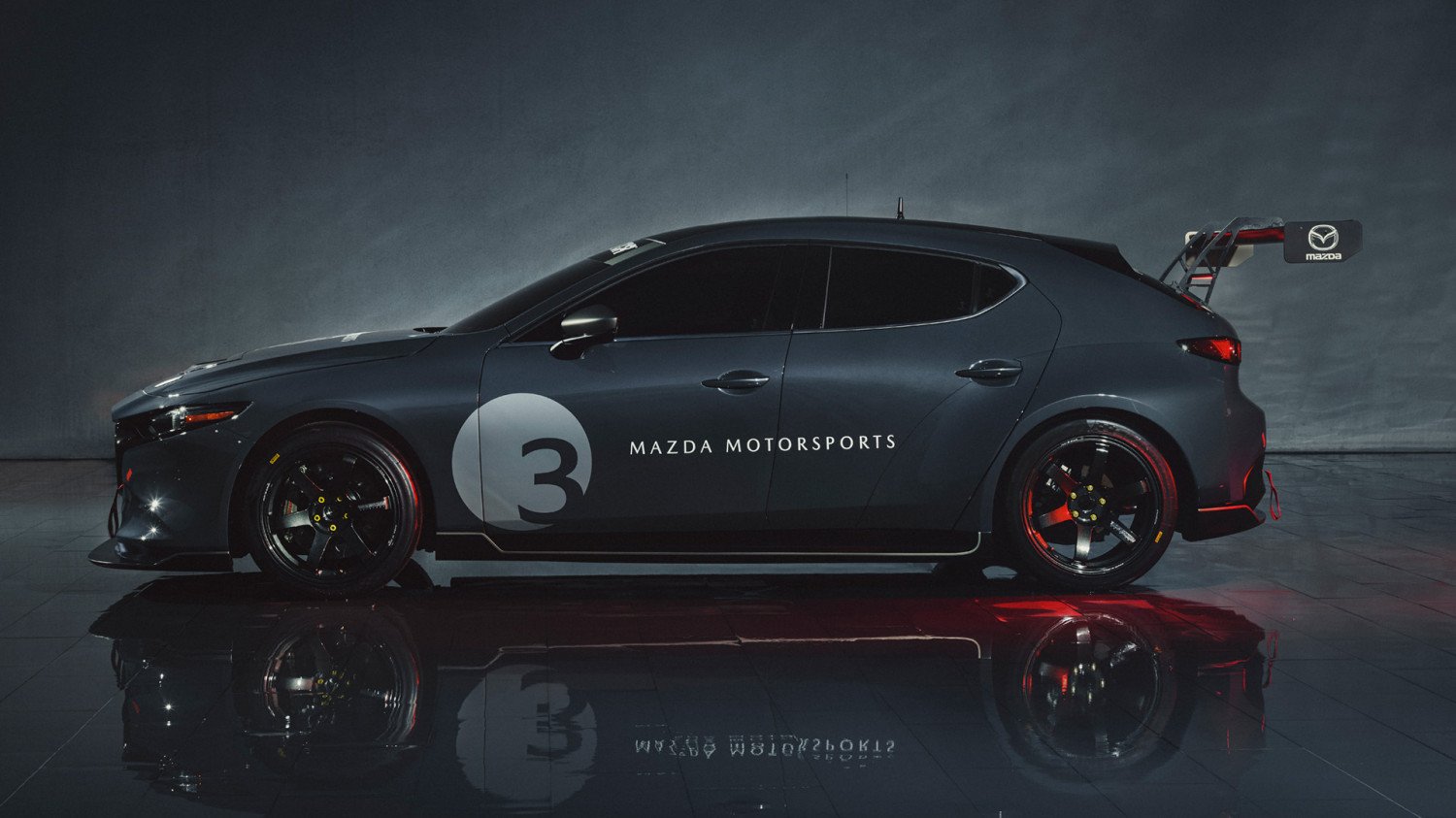 "TCR represents a great opportunity for us to showcase the new Mazda3 and provide our customers another avenue to race Mazda vehicles," Masahiro Moro, Chairman and CEO, Mazda North American Operations said.
"Some of our most important successes in IMSA and SRO TC Americas have been thanks to dedicated customers who chose to race with Mazda, and we hope the next generation of Mazda racers see the same potential in the Mazda3 TCR."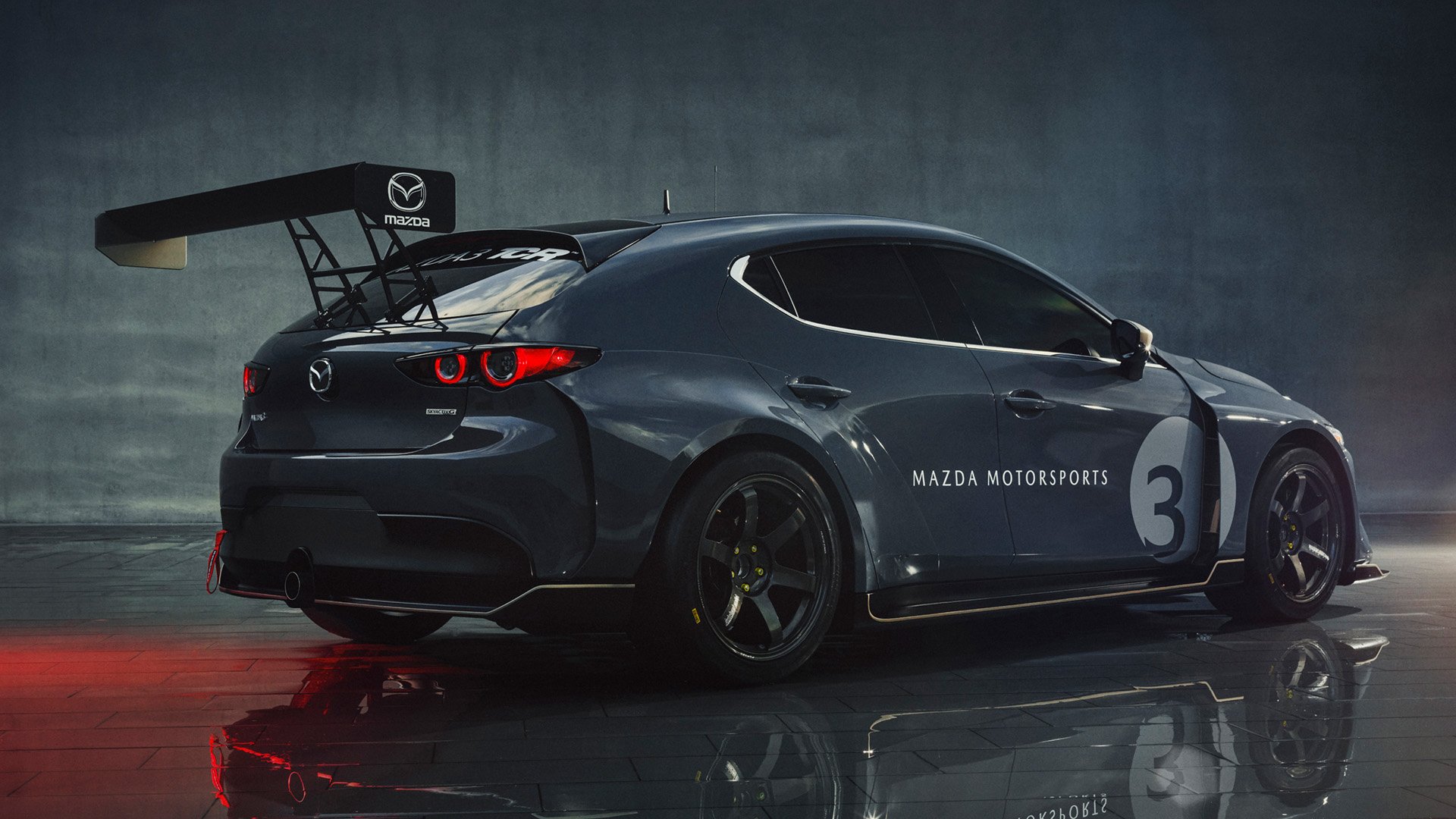 John Doonan, Director, Mazda Motorsports said: "The Mazda3 features the outstanding design and engineering that Mazda is known for, and because of that, it is a fantastic foundation for our new Mazda3 TCR.
"We have looked forward to returning to the IMSA Michelin Pilot Challenge for several seasons, and everyone at Mazda is very excited that we will do just that in 2020. We are eagerly anticipating success for the Mazda3 TCR in IMSA, SRO Americas and in TCR championships around the world."
Mazda3 TCR specification
Engine: i4 Mazda3 TCR, single turbo
Power: 350 HP, Torque: 490 Nm,
RPM limit: 7,000, Top Speed: 150 mph
Gearbox: SADEV 6-speed sequential w/paddle shifters
(optional: XTRAC sequential gearbox)
Engine management: Magneti Morelli
Data system and dash: Motec L180
Suspension: Custom four-corner strut with A-arm
Dampers: Bilstein coil-overs
(optional – Ohlin coil-overs)
Brakes: Brembo
Wheels: Rays 10″ x 18″
Tires: Michelin Pilot
Seat: SPARCO
Pedal box: Tilton adjustable
Steering wheel: MPi