Scott Dixon starts fifth and Earl Bamber sixth for next weekend's Daytona 24 Hour.
Grid positions were dictated by the results of a 100-minute sprint race held Monday morning NZT.
Both Chip Ganassi prototypes were struck with drive-through penalties for pitlane speeding, leaving them to cross the finish line in the lower reaches of the six-car DPi field.
Dixon didn't steer the No.1 Cadillac, but Bamber did complete the second-half of the race in the No.2.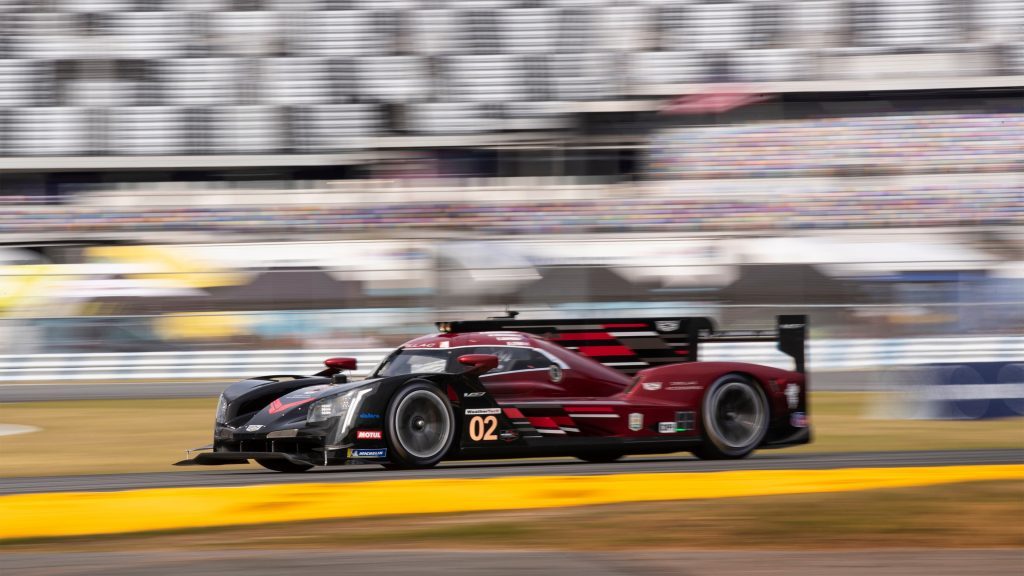 Pole fell the way of the No.10 Wayne Taylor Racing Acura.
Ricky Taylor was at the helm, and he kept a hard-charging Richard Westbrook at bay for the closing laps.
The pair expertly navigated lapped traffic, and on the very last lap, Westbrook decided to have a lunge at turn one.
The resulting collision saw Westbrook spin. Though he would still hold on to finish second.
Lamborghini starts on the pole in the GT Daytona Pro class. An overtake on a rival Porsche car with 15 minutes remaining sealing the top spot for the raging bull.
This year's race is the first to feature GTD-Pro, which essentially replaces the old GT Le Mans class.
Germany would level the score with their Italian contenders in GTD, however.
The Mercedes-AMG of Lucas Auer and Russell Ward had a solid race to score pole. They finished ahead of some GTD-Pro entries and was the fourth GT car home.
The 60th running of the Daytona 24 Hour kicks off next Sunday at 7.30 am NZT.