Alan Jones believes that the promising new S5000 class that was launched last year is the prime class to nurture aspiring young Australian and New Zealand drivers before making the pivotal step to Europe.
Whereas in NZ where our premier class of single-seater racing is arguably the Castrol Toyota Racing Series, the 1980 Formula 1 World Champion admits that, across the ditch, there lacks a top-tier single-seater class to act as a stable steppingstone for future F1 world champions to launch their careers off from.
Knowing that no world champion will ever be produced from the Supercars Championship, Australia's premier Touring Car category, Jones says that this where the S5000 class will come into play.
"If we are looking at another Australian world champion, with all due respect, they are not going to come from V8 Supercars," Jones told the Parked Up podcast. "That's where you go after you become a world champion.

"We have to start bringing on open wheel drivers, and hopefully they'll go on overseas and explore their open wheel expertise and go on and become Formula 1 drivers."
Jones is a strong advocate for the Formula 500-inspired series, having competed in the European Formula 5000 championship himself across 1974 and 1975, claiming two wins with RAM Racing to finish 7th in the '75 championship season.
And while the S5000 cars incorporate many modern FIA approved safety elements, the noise and speed reminiscent of yesteryear is as present as ever.
"I think it is a fantastic category. They sound good, they look good and hopefully it will capture the imagine of the race fans."
It is also not just Australian drivers getting a taste of the S5000 action either.
Ex-TRS racer Taylor Cockerton and Superutes winner Tom Alexander both experienced races in the series last year, while young Southlander Jordan Michels was present at the Australian Grand Prix earlier this year for his class debut.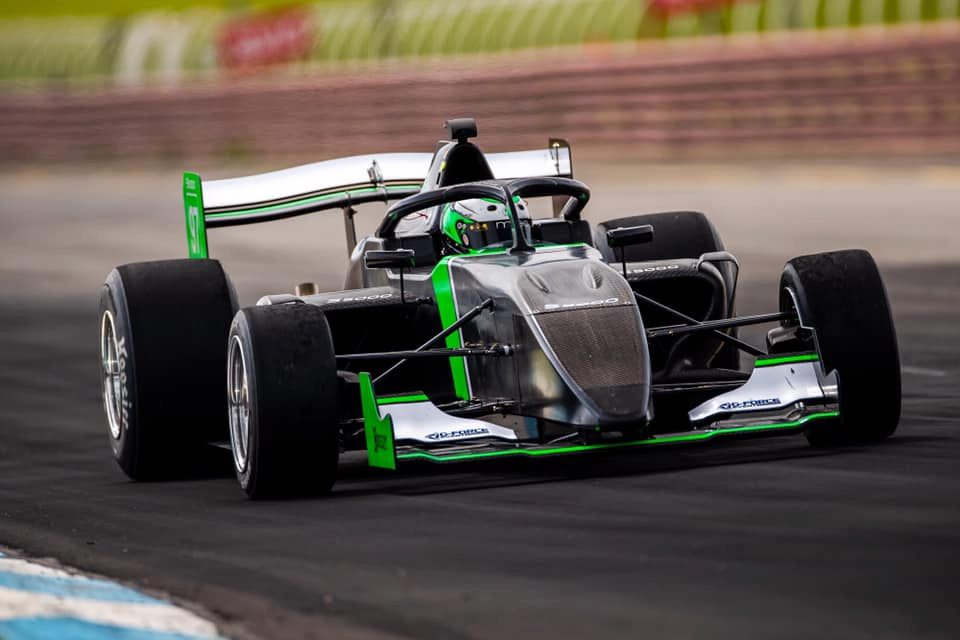 But while the class is a long way from dethroning the Supercars series as the nation's premier class, Jones says there is no reason the two could not be on the same program in the future.
"I believe there's room for two major classes in Australia. We are now completely indoctrinated in taxis, so there's always those people that are only interested in touring cars," he said.

"But there's also a large percentage of people out there who appreciate open wheel, single seat race cars, and I think there's room for both."
The Australian Grand Prix in mid-March would have been the first weekend that both the S5000 and Supercars championship would share the same program, but the event was cancelled before any racing could go ahead.
Check out the full podcast of Parked Up below: