Disappointment from the first two Toyota 86 rounds is fuelling a change in mindset for Hugo Allan.
The rookie teenager is ninth in the drivers' championship after two weekends of racing.
He has demonstrated tonnes of promise, such as being in podium contention in his first wet-weather race.
But, as any driver will agree, the only thing that matters is winning.
For Allan, that win-or-nothing mentality perhaps got the better of him.
He was unquestionably the quickest driver in preseason testing and was right up near the top of the leaderboard in practice at round one of the championship. But nothing truly counts until the racing starts.
"Testing was good and we were fast, but actually racing is so different," Allan said.
"I don't think I managed my expectations too well.
"I'm a bit disappointed with the first two rounds. But we showed promise, and now I am trying to relax before the next round at Hampton Downs.
"I'll be going into that with an open mind."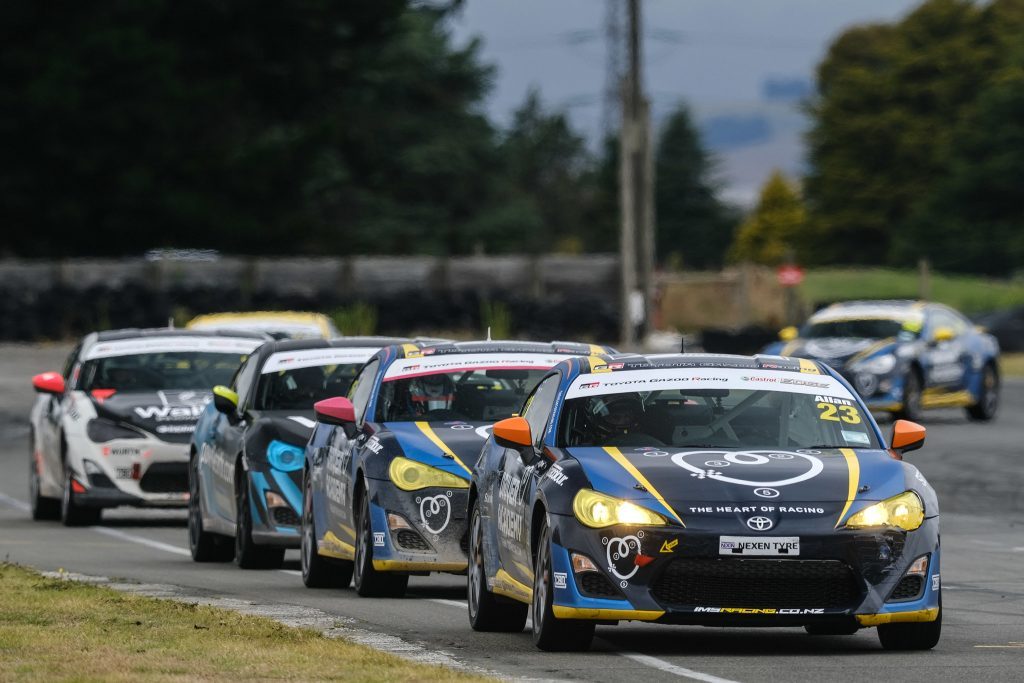 Allan still racked up a decent haul of points over the first six races at Highlands Motorsport Park and Ruapuna.
He has four top-ten finishes, all either P7 or P6.
You can almost argue it has only been five races for Allan. In the last race at Ruapuna, he suffered a gearbox failure on the final lap, leaving him stuck in third gear.
Even so, finishing seventh downwards is "not where we want to be." Instead, Allan has his sights locked on being consistently up the front.
"If we can be in that top six or so consistently, I'll be happy," he said.
"It's a case of me still learning. I am still very green with things qualifying.
"I think I improved a lot over the two rounds. It is just the small things."
And if Allan can etch his name into the winner's column, there's no doubt he would have had to earn it.
"You have all the karters who are quite aggressive and already know how to race. And that's on top of the experienced 86 guys who have done it all before.
"Guys like [Simon] Evans, [Marco] Giltrap, Brock Gilchrist. While sometimes they might not have the outright pace, they'll be quick in the races because they know what they are doing."
Allan says he is approaching the rest of the season with a growth outlook to ensure he doesn't let his own expectations exceed his potential again.
It begins with next weekend's third round at Hampton Downs.
"I need to be realistic at Hamptons," he said. "It's unrealistic to not want to win, but I just want to be in the top six in every race and at every track we go to."
Main Image: TGRNZ