Hugo Allan topped all but one of the seven Toyota 86 test sessions last weekend at Hampton Downs, leaving the youngster pleasantly surprised.
Allan, who is basically a rookie having made a one-off wildcard appearance last season, comfortably set the weekend's fastest time. He looks to be in fine form ahead of his first full season of car racing.
This sim-racing aficionado turned real racer has definitely placed himself as a potential favourite for this season's title.
But testing is merely testing, and Allan is well aware of what work he needs to continue putting in to remain competitive.
"I didn't expect to be up the front," he said. "I would have been happy with being in the top six or top five. I think the competition this year is harder than it has ever been, especially with all the karting guys.
"I was pleasantly surprised to be top. I think we made really good progress.
"We did some setup changes just to learn what they do. They didn't necessarily make the car any faster, but it was more so I could learn what they did.
"But it is too early to say anything. Some guys who weren't at the test are quite quick."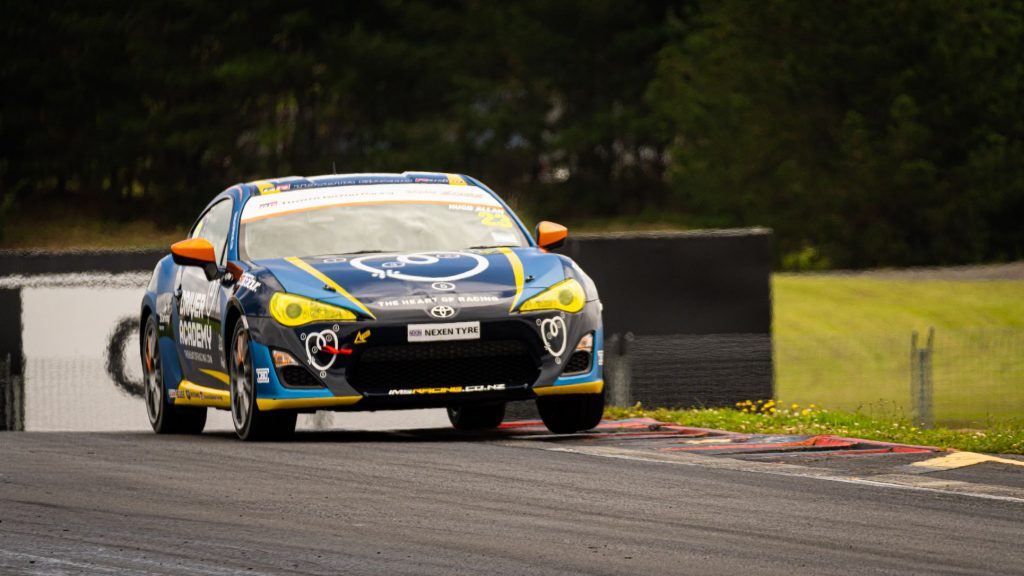 Allan's sole race meeting experience was at Taupo for the final round of the 2021 86 series.
It's a lack of real-life racing experience more than limited seat time that Allan says will be the biggest hurdle.
"I need to sort out my driving before making any changes to the car.
"There is tonnes for me to work on. The trickiest thing will be actually racing other cars."
It's been in the virtual world where Allan has been polishing his racecraft.
He recently won the NZ Porsche Supercup Eseries, battling toe-to-toe with some of the country's better sim-racing talents in a near-real life experience.
Through sim-racing, he has also developed an understanding of data analysis, which has proved beneficial for his 86 campaign.
"I enjoy the tech side of things. I do a bit of it in the sim. So, that makes it easier to work with my engineer Michael Scott.
"I'm enjoying working with him. He's done a bit of 86 racing before. This is only my second time with him, but I am loving our relationship."
Allan doesn't want to plan too far ahead of what is in front of him.
Rather than immediately pressure himself into challenging for wins, he wants to embrace the enjoyment of the experience.
"I'm just going to go into [the season] and enjoy it. That's the most important thing and then we'll see where we end up."