Marcus Armstrong wants to do another season of Formula 2 next year, believing he can do even more after a solid end to his sophomore campaign.
Armstrong's 2021 season finished with the Kiwi 13th in the Drivers' Championship.
It's the same championship position where he finished the year before, although he claimed a maiden F2 race win this time.
But that win and six other points finishes didn't come easily for Armstrong, and of all things, it was the weather impacting his season.
"There are a lot of variables in F2 and when the temperatures were cold we struggled a bit," Armstrong said.
"When it was cold, we lost a lot of pace. But whenever it was hot, the car switched on.
"That's why we did well in those last few races in Saudi and Abu Dhabi because those places are a lot hotter.
"But quite often in desert races, qualifying is in the night when it is cold. We'll have free practice in broad daylight and be fast, but because qualifying was cold, we would struggle.
"We always knew it would be an issue and it happened as expected. It is something DAMS have been struggling with for a while."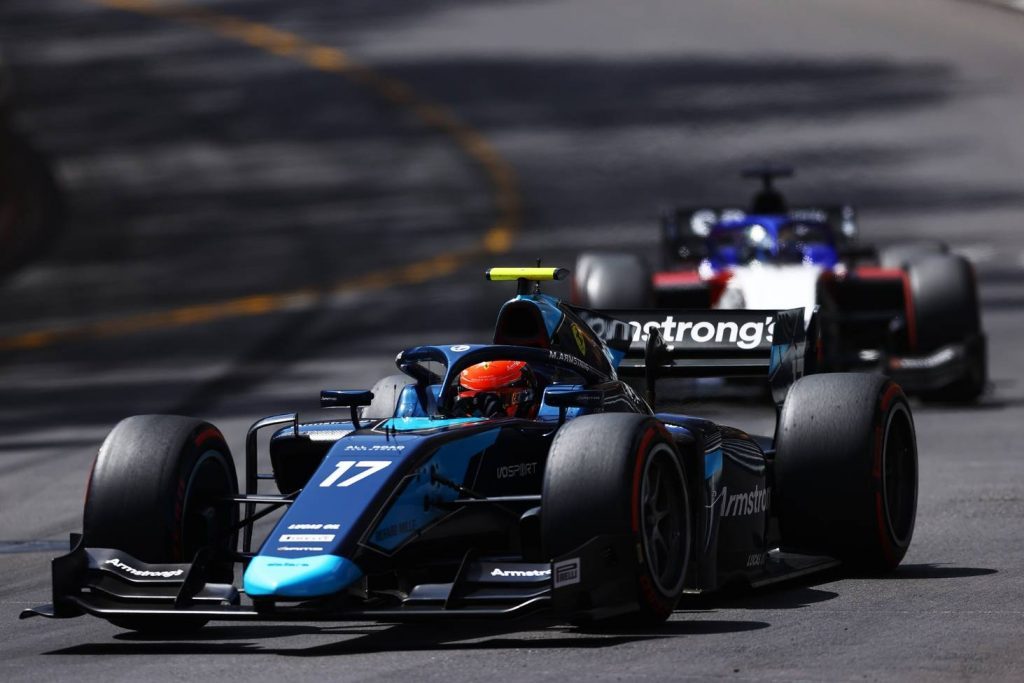 The final two rounds in Saudi Arabia and Abu Dhabi were Armstrong's best of the year.
He should have had another win in Abu Dhabi, but a mechanical issue compelled him to retire while in the race lead.
Even still, Armstrong was proud of what he managed to achieve in the season's final stretch.
"I think at the beginning of the year we were ok. But during the middle, we did badly, and in hindsight, I didn't maximise myself in the car.
"But the last two rounds I found my form again and believe I made some really good progress."
Armstrong also feels 2021 gave him more confidence as a driver compared to 2020 – a year he says left him puzzled.
"Last year there were lots of unanswered questions. But this year was clearer, and I felt more confident in everything."
And it's precisely that, his continued level of progression, which makes Armstrong want to continue developing his racing career in F2.
"I want to be in F2 next year. I am capable of more, and another year would be fantastic to prove that."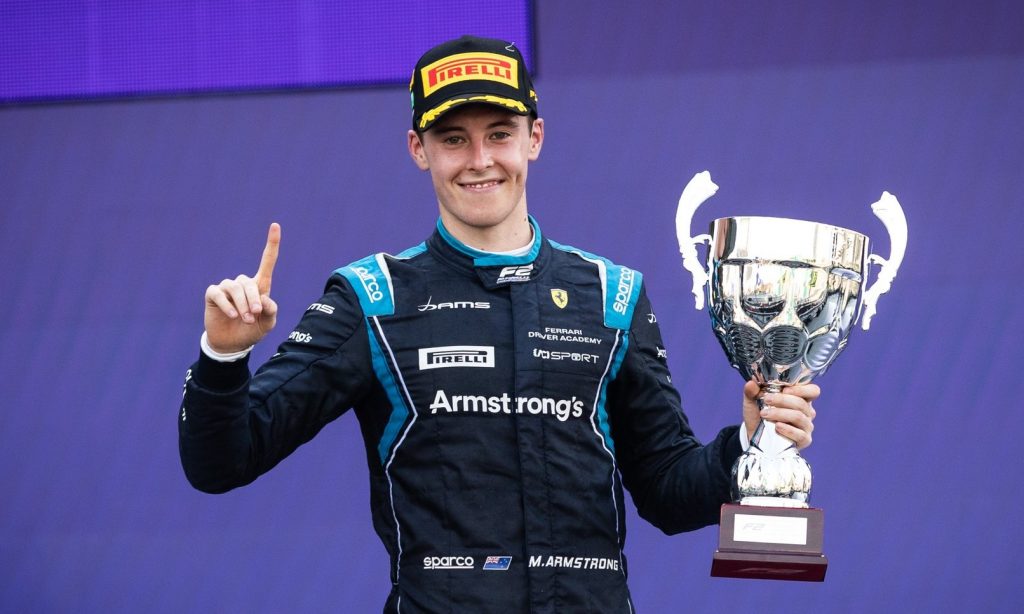 Another year in F2 won't do Armstrong's career rise any harm, and he'll still be only one tier away from a drive in Formula 1.
Whether he makes it to the premier open-wheel championship or not, Armstrong will still always have his two Ferrari tests at Fiorano in January and April to remember.
Tests very few ever get to experience.
And that leads to an important question. Which was the best feeling: driving an F1 car or winning a race in F2?
"The buzz of driving an F1 car is crazy, but they are two different experiences.
"Winning in Saudi was a feeling of happiness and relief that I finally got a win.
"The F1 tests were so present and in the moment. You just got to enjoy driving a spaceship on wheels.
"Both I will never forget but driving an F1 car was a dream come true. To do it in a Ferrari was even cooler."
Armstrong has returned to New Zealand for summer and says he plans to enjoy each and every moment with his friends and family after two years of not seeing them.
He also wants to have a few hit-outs at the track, namely in a kart, to see how he "stacks up against the local heroes."
All going to plan, Armstrong then intends to return to Europe for a third F2 season sometime early or mid-February.
He is not yet currently signed to an F2 team.