Todd Bawden conquered treacherous wet conditions at Ruapuna in his McLaren GT4 to win the second Super GT race of the weekend.
"It was awesome," Bawden said.
It's a drastic turnaround of fortune, considering Bawden's weekend ended with a DNF seven days ago at Highlands Park.
"Highs and lows of motor racing. That's the way it goes," he said.
Bawden's victory is the first for McLaren in the new class. The brand joins Porsche and Ginetta as the other manufacturers to make it to victory lane.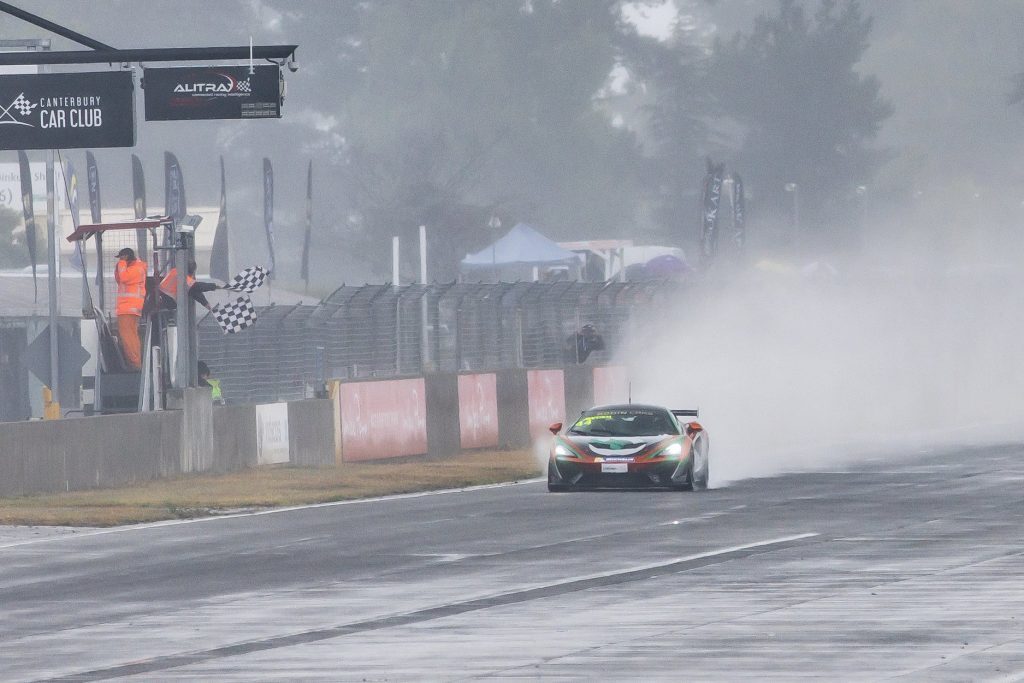 Bawden found himself up the front of the field after a timely safety car intervention.
With the field neutralised, the effect of everyone's Balance of Performance pitstops revealed itself, and most of the quicker GT3 cars were left buried midpack.
But there was no real fightback. The nimble GT4 cars comfortably held their own against the GT3 field.
Bawden ran away, setting a tally of GT3-esque laps along the way, to lead home Nigel Cromie in a McLaren GT4 1-2.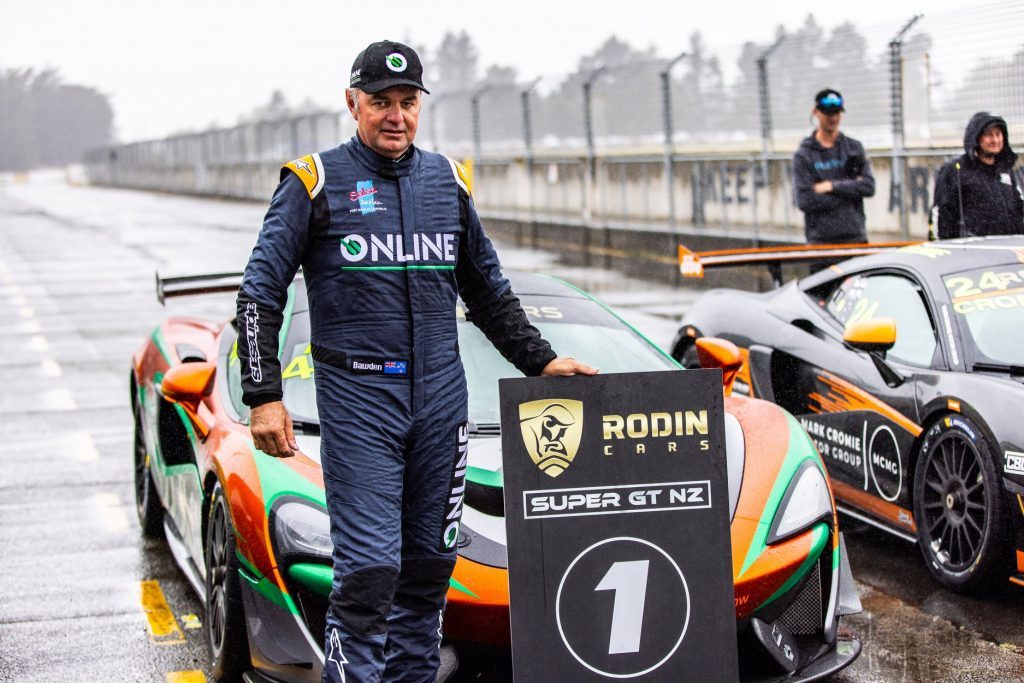 Cromie didn't let Saturday's race winner Connor Adam faze him, successfully fending off any attack. The McLarens were clearly the quickest cars in the wet.
"I was really nervous coming into that start because I have never driven in the wet before," Cromie said. "But these cars are wicked. I couldn't believe how good these cars are in the wet."
Not that Cromie is any stranger to a bit of water. His usual weapon of choice is a 1500 horsepower jet sprint boat.
"It was pretty dicey out there. Just about needed a jet boat. Think that is why Nigel was in front of us," joked third-placed Adam.
"We were in front of the other Cup Cars, and they are the ones in our class, so we didn't really need to push."
Behind Adam were rival Porsche entries Martin Dippie and Rob Steele.
Paul Kelly still can't catch a break this season. He started on pole but finished P8 after another long pitstop.
Race Result:
| Pos | Driver |
| --- | --- |
| 1 | Todd Bawden |
| 2 | Nigel Cromie |
| 3 | Connor Adam |
| 4 | Martin Dippie |
| 5 | Rob Steele |
| 6 | Heremana Mana |
| 7 | Stephen Harrison |
| 8 | Paul Kelly |
| 9 | Grant Aitken |
| 10 | Ben Byers |
| 11 | Brent Forman |
| 12 | Shane Helms |
| 13 | Adam Julian |
| 14 | Steve Sullivan |
| 15 | Francois Beziac |
| 16 | David Rogers |
| 17 | Dave Cremer |
| 18 | Stewart Callaway |
| 19 | Martin Neil |
| 20 | Allan Sargeant |
| 21 | David Cranna |
Main Image: Super GT NZ