BMW M has unveiled one last model in celebration of its 50th anniversary which is said to combine five decades of motorsport heritage into one, the BMW 3.0 CSL.
It has a lot to live up to as the German carmaker says that its the "most exclusive special model the company has ever produced." Considering just 50 will be made, that statement couldn't be more true.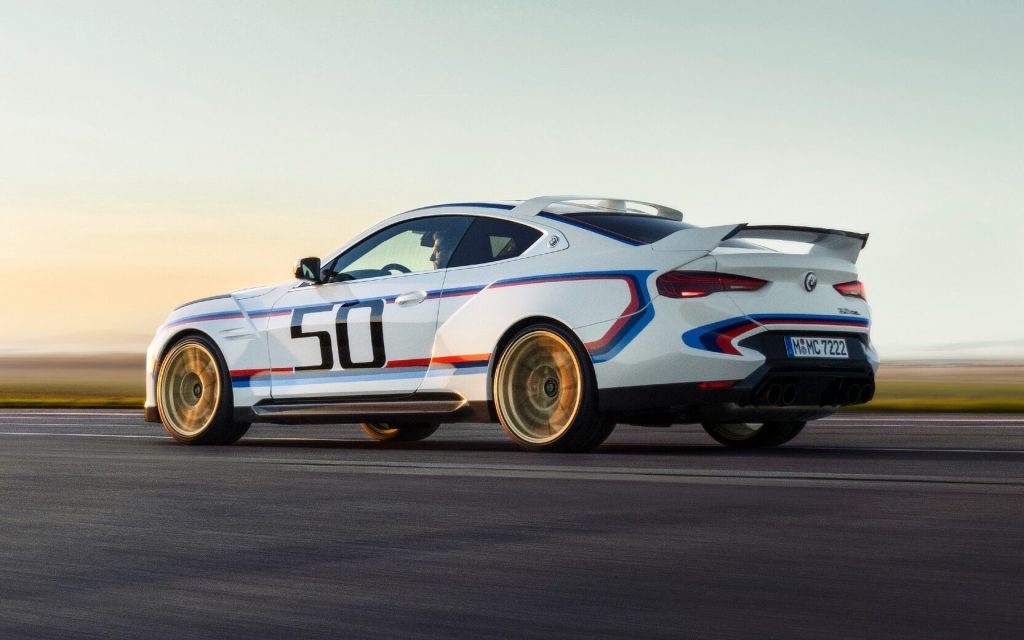 Based on the current generation M4, BMW has completely redesigned the look of the coupe to resemble the original 1970s model affectionately known as the 'Batmobile' in which none other than Chirs Amon piloted at the Nürburgring Six Hour race alongside Hans Stuck.
You'll be pleased to know (or displeased) that the kidney grilles have shrunk too.
It also bares stark similarity to the 2015 BMW 3.0 CSL Hommage Concept, adopting many of its key features including the circular front brake ducts, pumped front and rear fenders, roof spoiler, and rear wing.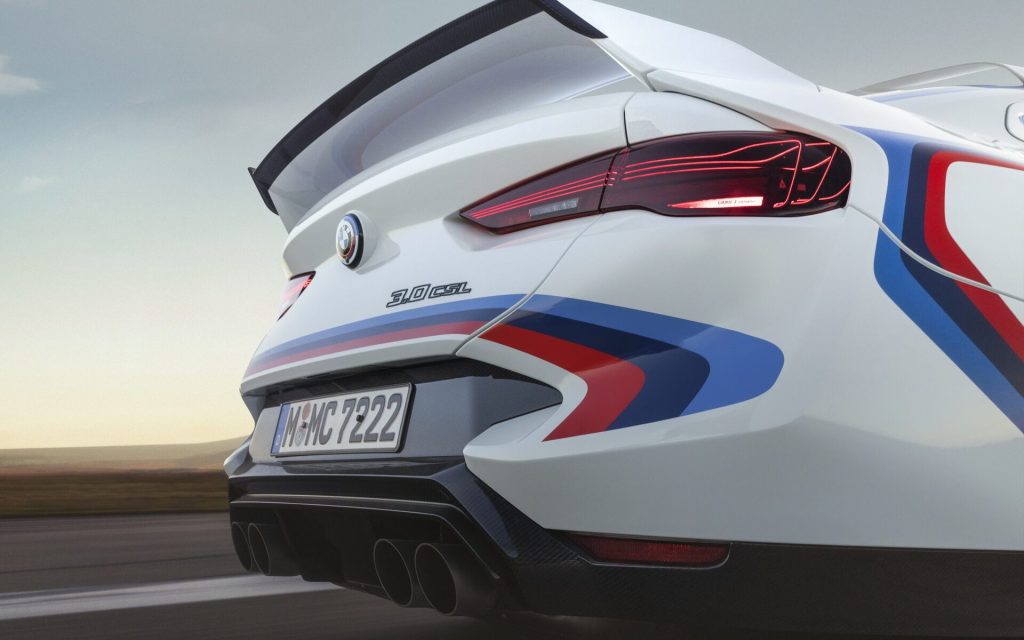 A set of yellow tinted front headlights are by far one of the most notable features at the front which have been adopted from the M4 alongside the laser tail lights.
Much of the body panels have been replaced with carbon fibre reinforced plastic (CFRP) which helps bring the car's overall weight to 1624kg, 1kg less than the M4 CSL.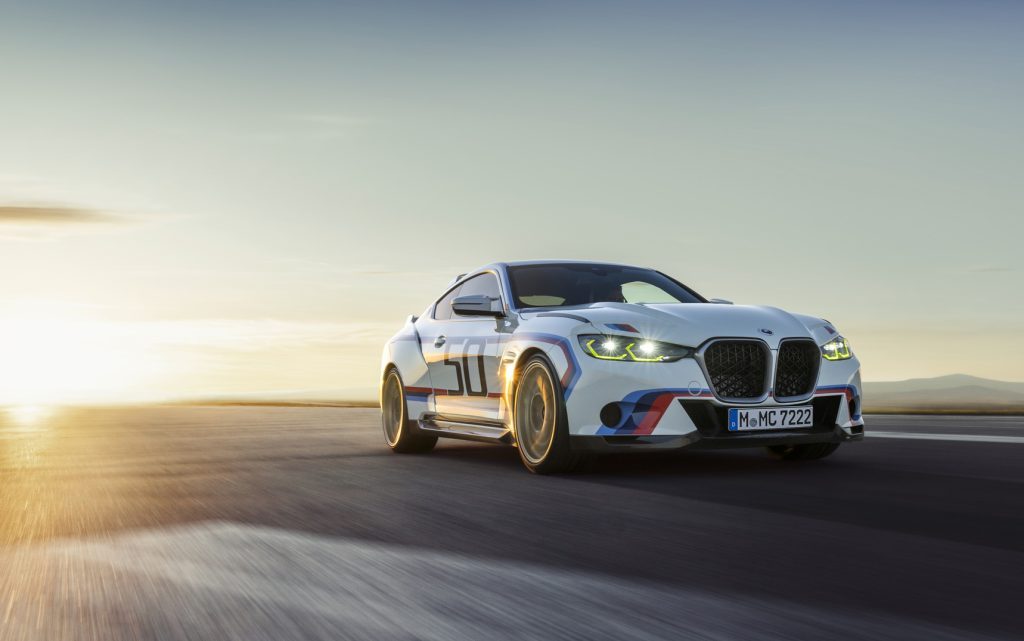 Contrasting gold-coloured 20-inch front and 21-inch rear alloy wheels are wrapped in Michelin rubber. These are joined by carbon ceramic brakes, sure to bring the 3.0 CSL to a stop in a hurry.
The cherry on top is its iconic M striped livery which is joined by the number "50" on both the doors and roof which provide a window to the exposed carbon underneath.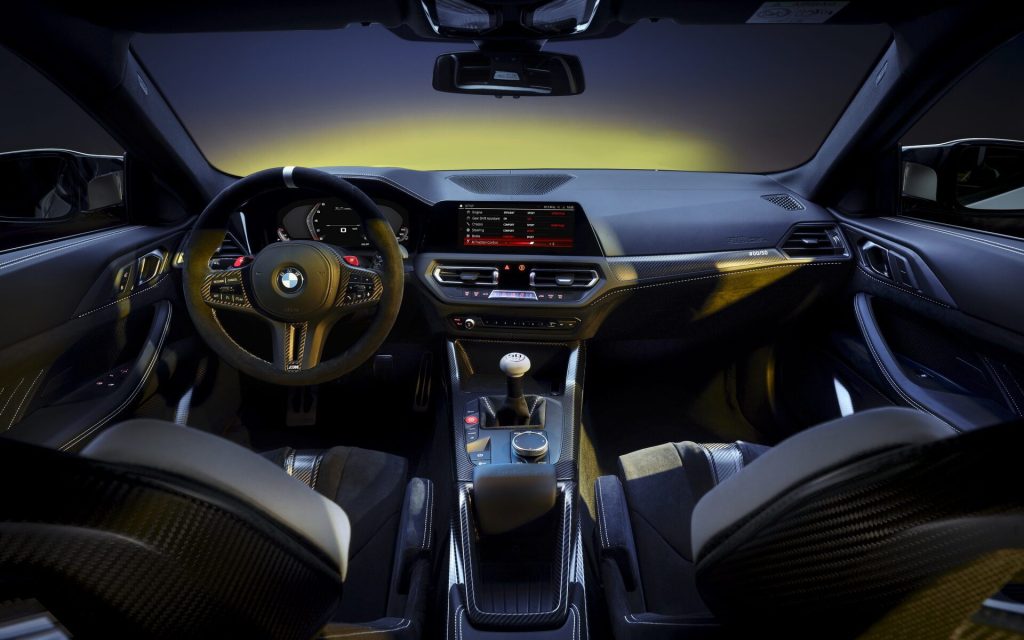 Inside, much of the design is similar to the M4 upon which it is based but is clad in Alcantara and matte carbon fibre. There's no rear bench but two carbon bucket seats have been fitted for the driver and passenger.
Owners can also find the number of their car on the dashboard.
Under the bonnet is the most powerful version of the twin-turbocharged 3.0-litre six-cylinder engine udef by other cars in the M range, developing 412kW and 550Nm of torque.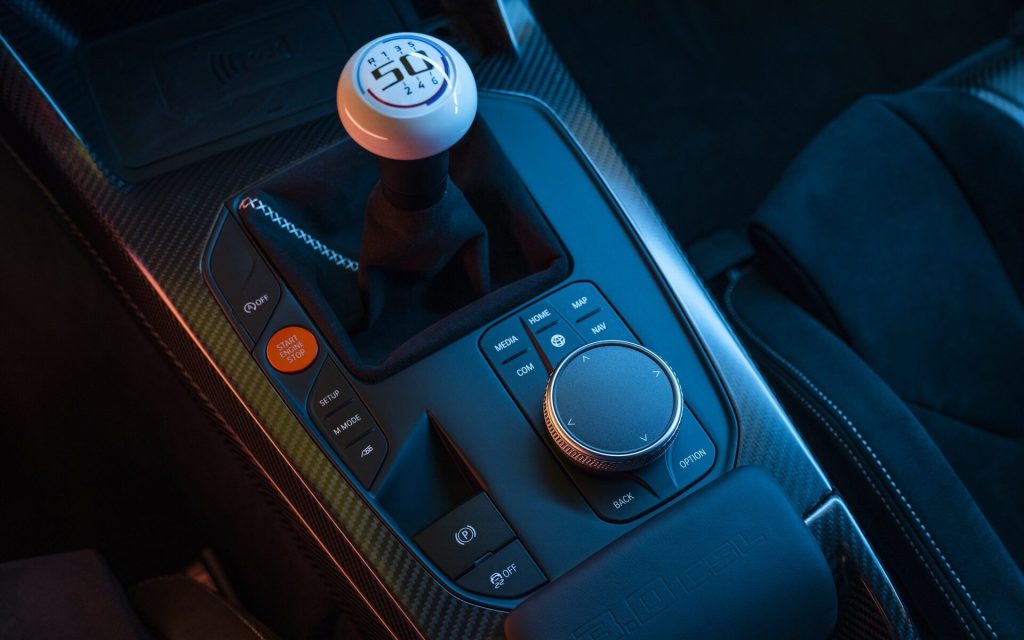 Its purist roots come into play with its six-speed manual transmission and rear-wheel drive layout, most commonly found in the M cars before it. To top it all off is an exclusive, classic-styled shift knob that is reminiscent of the brand's early examples.
Drive is sent to an active M differential that can be fully locked if required while the chassis has been altered to accommodate the wider track and adaptive suspension.
To manufacture all 50 3.0 CSLs, BMW says it will take around three months. However, pricing has yet to be indicated for the model but we don't expect it to be cheap.