Double World Endurance Champion and one of only four kiwis to have triumphed at the 24 Hours of Le Mans, Brendon Hartley has opened up about his move to Europe as a teenager as well as the surprising challenge it was to switch from the Porsche to the Toyota LMP1 car.

Speaking on the WEC Talk podcast, Hartley reflected 15 years ago when the then aged 16-year-old teenager from Palmerston North moved to a small town in East Germany on nothing bar aspirations.

"I was 15 when I made my first trip to Europe," Hartley told host Martin Haven. "I actually missed my end-of-year exams to partake in the Red Bull young driver search which I got selected [for].


"Then the next year I travelled to Europe and left home, school, friends and family and moved to a small town in Germany.


"Looking back, as a 16-year-old it seems crazy that I left home out in the big world all by myself. I could barely locate Europe on a map and here I was living there.


"But at the time there was no questioning it by my parents. There was no discussion actually. It was such a massive opportunity as we didn't have family money or funding to do this. It was such a dream opportunity that wasn't going to come around again."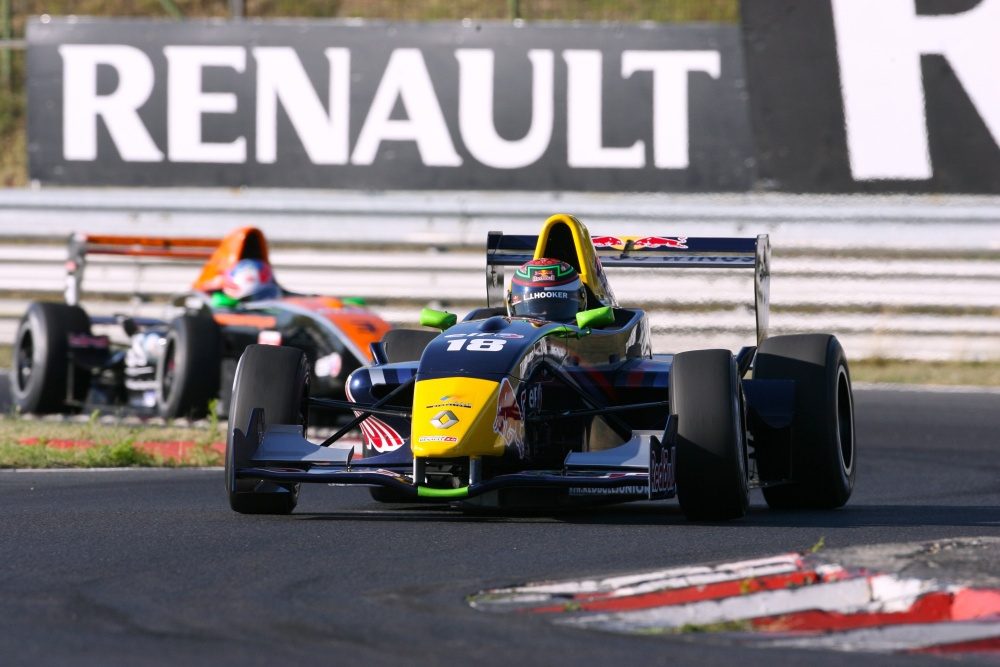 Hartley went on to mention that both his father Bryan and older brother Nelson each played significant roles in influencing on his motorsport career.

"My earliest memories were watching my father at the race track so it is definitely in the family.

"My dad raced pretty much everything on four wheels – dirt track, single seaters, minis, you name it he was doing it. He gave up his racing when I was about five years old to out myself and my brother into go-karts.


"I followed my brother as well, so I was very lucky to have a brother that was four years older. He in a way paved the way for me. Whenever I made my next step, be it from go-karts or single seaters, in someway I had a four-year head start.


My brother would be developing a formula ford for four years and I would just hop in a finished product."

Continuing to speak about his experiences in Europe, Hartley acknowledged that the cultural differences in the world of motorsport were vastly different from those back home in New Zealand.
But it was in Europe that Hartley was taught and mentored the skills needed for him to launch a successful racing career that would expand at a global scale.

"I have learnt an incredible amount during my career in Europe and not only about racing about different cultures and business. It is a pretty amazing sport to be in from that respect.


"Every year you are in a different team from a different nationality and working with different people and team structures and hierarchies, and I think it is just as much a business as it is sport."

After stints in junior Formula, including being signed by Mercedes F1 team as a test driver, Hartley's big break came in 2014 where he joined the factory Porsche LMP1 team.

What followed was a four-year patch that witnessed Hartley claim two World Endurance titles in 2015 and 2017, before winning the illustrious Le Man 24 Hours in the latter season.

Then following Porsche's departure from the LMP1 class and a disappointing F1 season with Toro Rosso, Hartley was poached by the works Toyota WEC team.

Ultimately the deal has seen the kiwi return to the LMP1 stage. Though he admitted the difference between the Porsche and Toyota was surprisingly noticeable.

"It was interesting coming from the Porsche people working on the car to the Toyota because we were fierce competitors and trading pole positions and race wins. So very clearly the cars had a similar performance.


"But the systems behind them were completely different. Again, equally complex but a different 70-page driver manual to learn.


"I guess because I have been in so many different race cars in the last few years it does become easier to learn a driving manual and understand the processes and systems in place. But it was actually quite surprising how the different the cars are to drive.

"It wasn't straight-forward. I didn't jump straight in the car in the Toyota and feel at home. You know all the other drivers in the team let me know kind of before that 'hey this is going to take you a little bit.'


"It is a four-wheel-drive monster with a lot of systems behind helping to get the most out of it. So, it does take a while to get to learn the different systems you have to toy with.


"But now I feel at one with the car; I love it. It is a thrill to slice through the traffic or go through Maggots and Becketts at Silverstone.


"It may look like the car is on rails and it's all very easy but I can guarantee that there is a bit to learn and it takes a bit to get the most out of these complex cars."