62 years ago one young aspiring Aucklander by the name of Bruce McLaren headed off to England as a part of the then recently launched 'Driver to Europe' scholarship.
Just one year later and McLaren would become the youngest driver ever to win a Grand Prix when he powered his Cooper-Climax to victory in the 1959 United States GP at 22 years and 104 days. A record that would not be bettered for 44 years until Fernando Alonso won the 2003 Hungarian Grand Prix.

For Bruce, it was always an ambition of his to build supercars; and for two talented young engineers that dream of Bruce's has become a step closer to their own as they embarked to the McLaren Technology Centre late last year to intern with McLaren Automotive as a part of the Bruce McLaren Automotive Award scholarship.

Last year's recipients, Elizabeth Grant and Harvey Merton were both selected from a pool of engineering students at Auckland University to travel and work at McLaren Automotive. There, they were taught by a myriad of learned engineers, designers and aerodynamicists, as well as experiencing stints in commercial areas, to understand just what it takes to be a world-leading supercar manufacturer.

Velocity News caught up with Harvey Merton earlier in the week to discuss his time at McLaren and to learn what it is that makes this incredibly gifted automotive engineer tick.

"The scholarship is called the Bruce McLaren Automotive Award after the Kiwi motorsport legend and UoA alumnus, Bruce McLaren. It is awarded to an engineering student at the University of Auckland each year to support them to travel to, and work at, the McLaren Automotive headquarters," said Merton.

"The headquarters are located at the McLaren Technology Centre in Woking, UK. The scholarship is generously funded by a group of philanthropic donors for whom me and previous recipients are incredibly grateful for."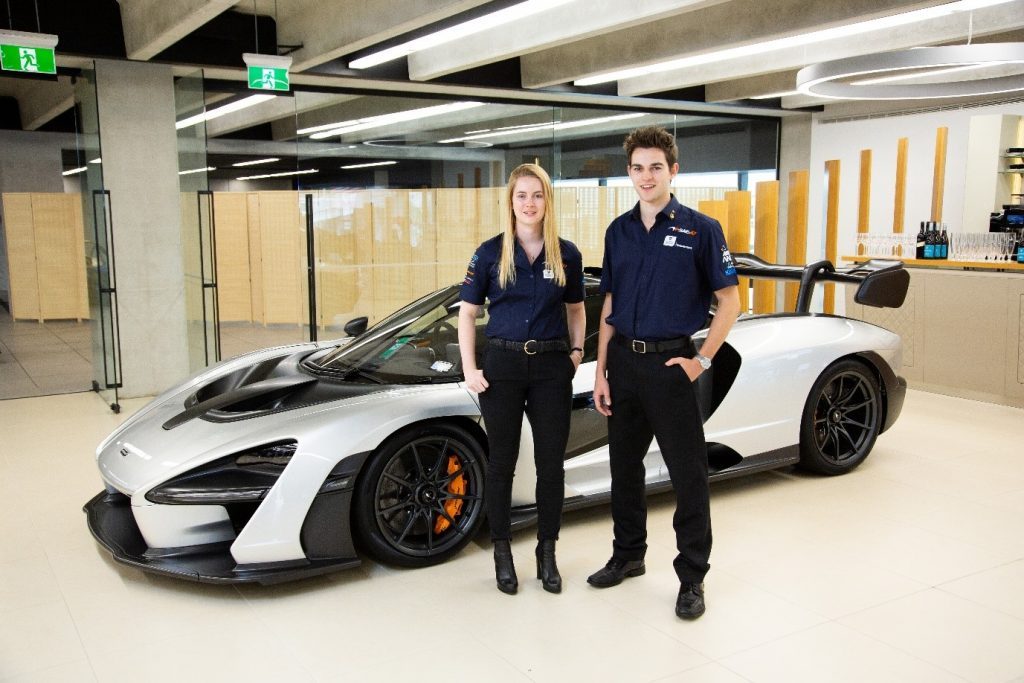 But being an engineering student at the University of Auckland hasn't been all classrooms and theory. For Merton, he has been a team member of the school's Formula SAE program since 2018, last year seeing him promoted to Chief Engineer.
Formula SAE is a global student design competition which sees tertiary engineering, design and communication students develop a small Formula-style race car.
Merton said his experience with Formula SAE helped establish the foundations necessary to engage and further extend his knowledge at McLaren.
"Taking part in F:SAE has been a great way for me to apply the technical engineering skills that I am learning as part of my degree. It has also allowed me to grow other professional skills such as teamwork, communication and management. All of these skills are required when working in a professional engineering setting, regardless of the industry. So in this way, F:SAE developed me enough as an emerging engineer that I was able to make the most of the opportunities provided by the scholarship.

"Of course, the cars built by McLaren are far more complex than our F:SAE car and they have many more business pressures to consider (such as legal, large volume manufacture, pricing strategies etc.). Seeing and understanding all of this was one of the main benefits of the scholarship, I found, and I believe that without the basics of professional skills and automotive knowledge that F:SAE provided me, much of this would have gone over my head.

"it was definitely a huge jump moving from F:SAE into the automotive industry. The skills I learnt from being a part of F:SAE however, softened the jump and allowed me to make the most of it."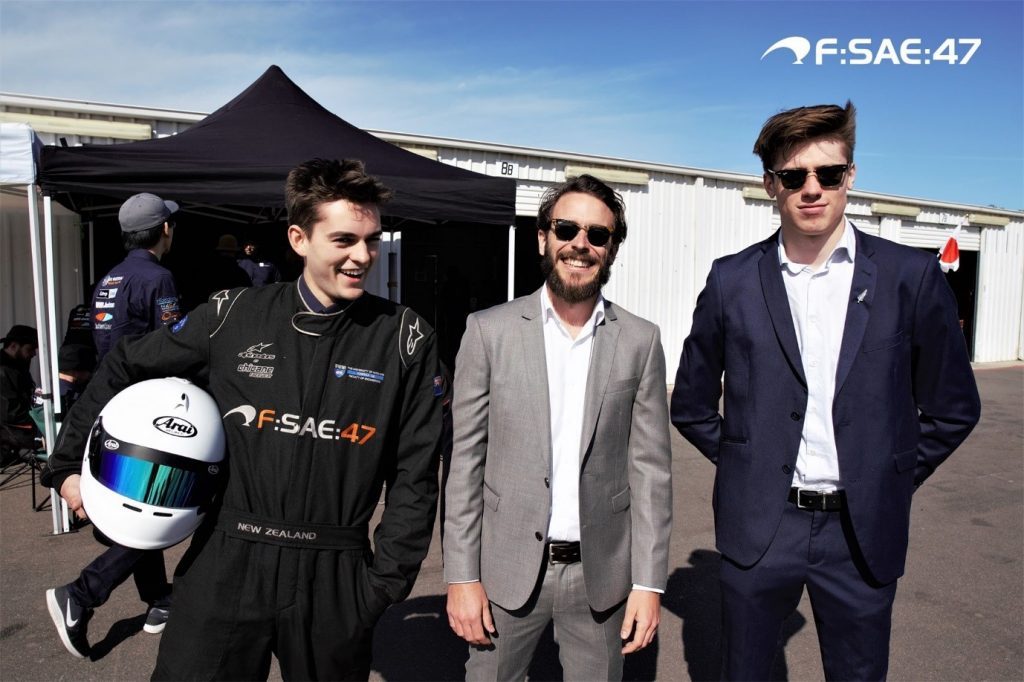 But interestingly, automotive engineering has never actually been Merton's sole life aspiration. Instead, his passion was brewed a late stage in life as he further worked towards his degree.
"I always enjoyed watching cars racing at Western Springs Speedway when I was a kid, but I have never been fixated on the industry. My first real contact with something close to the automotive industry was when I joined the University of Auckland's F:SAE team in 2018. As I began to understand the engineering principles behind how our car worked, I developed, and continue to develop, a love for the industry. I expect this will only grow the further through my studies I progress.

"McLaren was a fantastic place to work and I would love to return there in the future. I've still got two years left of my degree, however, in which I'd like to continue to explore all facets of different engineering industries; I think it's important to explore all options before signing the rest of your life away to one area."

Then when quizzed to go beyond his superficial passion for automotive engineering, Merton agreed that the synergy electrical and computer systems have with high-performance supercars was something that really drew his attention whilst at McLaren.

"As a mechatronics student, I am very interested in how mechanical, electrical and computer systems components come together to form a working product. The automotive engineering industry is great for this, especially with the increased use of electronics and controls in modern cars.

"During the internship though, as I began to better understand how high-performance cars work and the level of engineering that goes into these cars, I fell in love with cars themselves. Especially McLaren cars – these cars are works of art and cutting-edge technology."
McLaren Automotive remains on the world's most adored supercar manufacturer. Having been founded in 1985 by the loquacious ex-McLaren CEO Ron Dennis, McLaren Cars (as it was then known until becoming McLaren Automotive in 2010), built itself off of its Formula 1 laurels and into the global superpower it is today.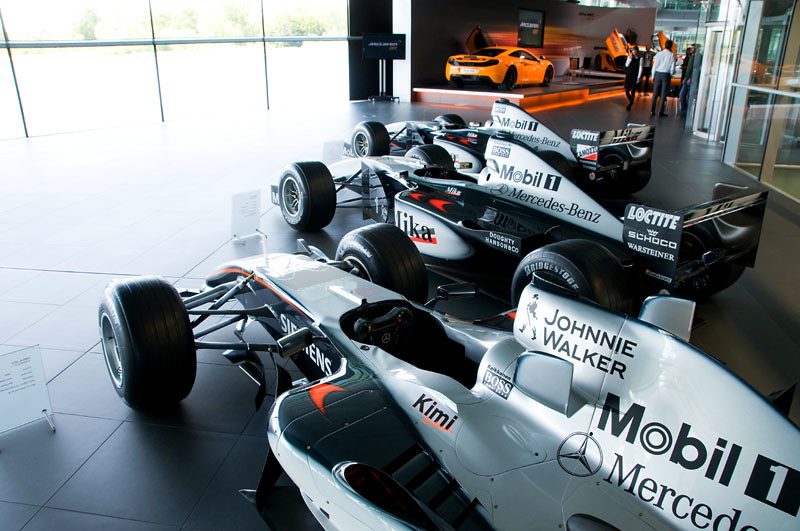 Any company as prestigious as McLaren demands nothing short of perfection. But in regards to any pressure Merton felt during his internship, he said that he was incredibly grateful for all the individuals within the company who each forfeited much of their own time to assist the interns in learning and understanding how particular roles are carried out.

"I was extraordinarily privileged to be able to rotate around the company and spend a week in many different engineering and project management sectors during my internship. Each week, I had a different set of mentors show me what they did for a job and teach me the skills I needed to complete certain tasks. Everyone was outstandingly willing to give up their time and work with me which is testament to the high quality of the individuals working at McLaren. They also helped me settle in an entirely new continent and gave me an experience which has developed me personally to the nth degree."
When finally asked about whether we are looking at McLaren Formula 1 team's next chief engineering, Merton laughed off the suggestion saying there is still many more facets of engineering he hopes to explore before settling on a career path.

"I think it's too early to tell in this regard. With the next couple of years of my degree, I hope to understand many more engineering industries and choose the one that I'll be proud to devote my career too. Never say never though and with the outstanding experience that I had at McLaren, it's certainly an option."