Aspiring Kiwi IndyCar racer Jacob Douglas has landed a gig in the USF2000 championship with Exclusive Autosport.
A champion karter back home, Douglas only recently graduated to cars when he competed in the South Island Formula Ford series last year.
After all rounds, he was sixth in the overall standings and the leading rookie driver.
What followed was a move stateside.
The 16-year-old linked up with the Kiwi Motorsport team and made his international single-seater debut at Laguna Seca in a Formula 4 car.
Douglas finished his first race on the podium despite having never raced at the circuit before nor done a standing start.
But this year, Douglas contests an entire championship season in the US for the first time.
USF2000 is the first step on the Road to Indy programme, and Douglas is firmly aware of the challenge ahead.
Even so, he's yearning to tackle it headfirst.
"I feel really pleased about joining Exclusive Autosport in 2022," he said.
"I appreciate that in 2022 I have a steep learning curve to adapt to racing the USF2000 cars and the Road to Indy programme, but I am excited to get going.
"It has been a big journey already just to get on the grid so I would like to thank all of my partners back in New Zealand that made this happen."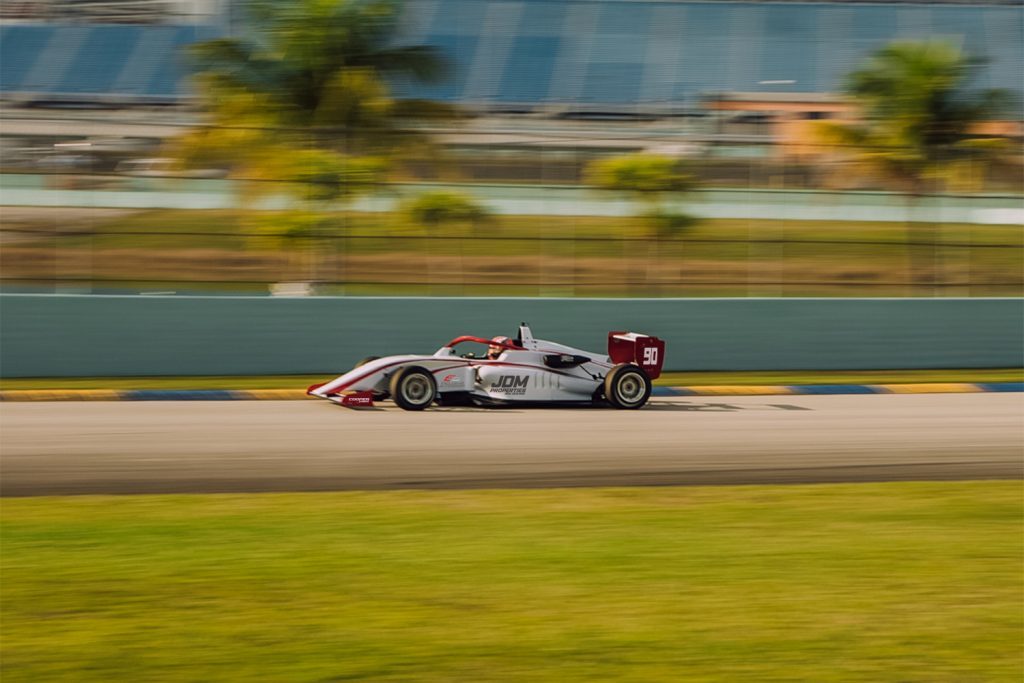 Exclusive Autosport is no stranger to welcoming a bit of Kiwi flavour into their team. Last year, Billy Frazer debuted in the championship with the team and finished 12th in the 30-strong field.
Team Principal Michael Duncalfe says their latest New Zealand addition "is an exciting talent" and believes Douglas has the promise of a future IndyCar driver.
"I have to give him a lot of credit, being a 16-year-old, and coming over to the United States on his own to work towards a career in IndyCar," he said.
"We look forward to the season and strong performances from him."
Douglas will continue his testing programme before the season kicks off at the IndyCar Grand Prix of St Petersburg later this month.