Tauranga's Phil Campbell and co-driver Brianna Little have taken over the lead in the WINMAX Brake Pads North Island Rally Series by winning today's SBT Group Taranaki Tarmac Rally in their Ford Fiesta AP4.
Veteran driver Charlie Evans (Hamilton) had been fastest on the opening stage in his Mazda RX7, but a spin on stage two saw him stuck off-road.
"I think that something is bent in the left rear, as we just spun with no warning," says Evans.
Campbell won the remaining three stages of the Stratford-based rally with his nearest challenger being 14-year-old rally debutant Brooklyn Horan, driving his Coast Group Rally 4 Fiesta.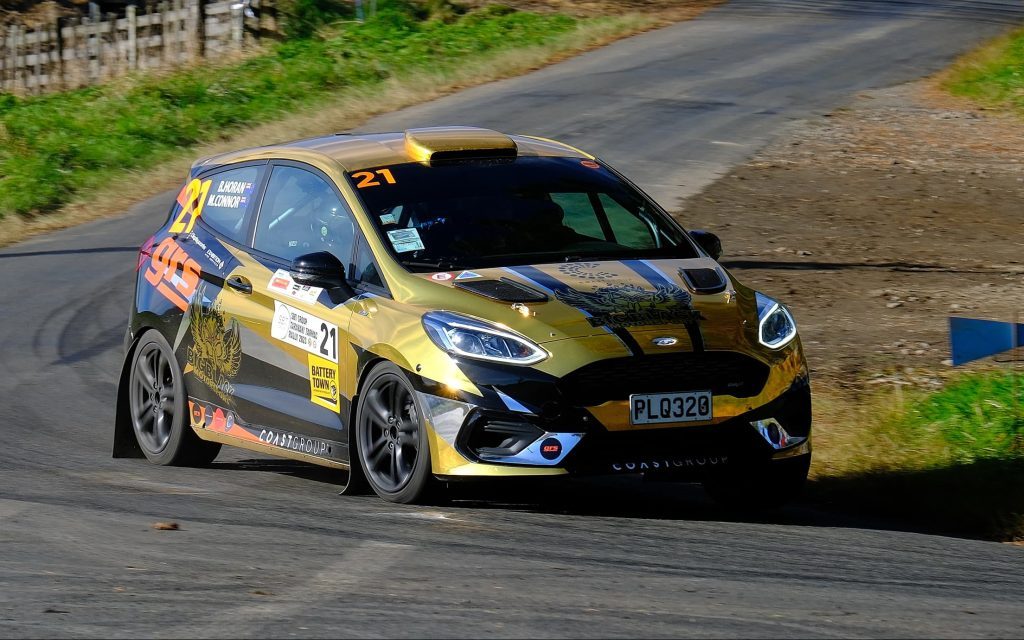 Competing alongside experienced co-driver Mike Connor, it was Horan's first rally. As he does not have a civil driver's license, it was Mike who had to drive the car between the closed road stages.
Seeded 21st, Horan posted the second fastest time on three of the special stages and finished 43.9secs behind Campbell.
"I did some rounds of the Toyota 86 Championship this year and that definitely gave me confidence on the tarmac," says Horan.
The teenager's effort has been awarded with the WINMAX Brake Pads Drive of the Rally prize.
Finishing third overall for the second time in the new series was Hamilton's Mike Goldsbury in his 1600cc Toyota Corolla DX. It was another spirited drive against more powerful 4wd opposition from Goldsbury.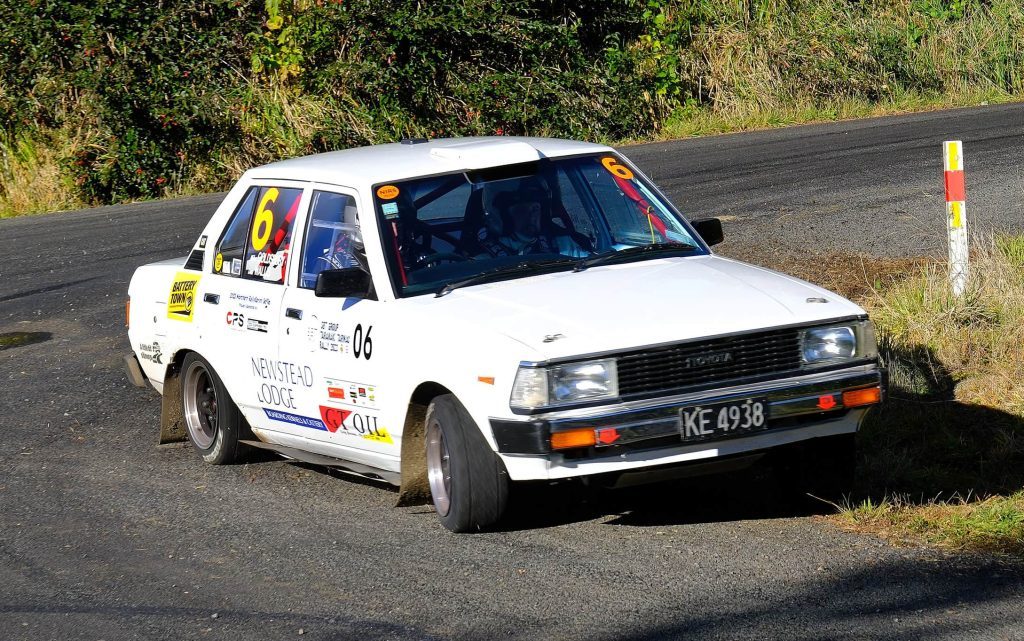 "The car has standard Corolla brakes so I couldn't use them too much. Perhaps that was why I was so fast!," Goldsbury says.
Fourth place went to the Peugeot 206 GTI driven by Nick Marshall with the top six completed by Shaun Wade (Mitsubishi Mirage) and Stuart Eyre in his classic Mazda RX3.
Series leader Clint Cunningham (Ford Fiesta Proto) finished seventh after losing time with overheating problems on the opening stages. He slips to third in the series behind Campbell and Goldsbury.
Round three of the WINMAX Brake Pads North Island Rally Series is the Maramarua Forest Rally on September 9.
Header Image: Taranaki Tarmac Rally winner Phil Campbell now leads the WINMAX Brake Pads North Island Rally Series, Geoff Ridder.