The ENZED Central Muscle Cars had their season cut short in the unusual circumstance which saw the final round of the championship never run.
The season finale was scheduled to be raced as a support class for this year's New Zealand Supercars round from Hampton Downs over ANZAC weekend. However, due to the current Covid-19 pandemic, that round was postponed and ultimately ended the Central Muscle Car season in its tracks.
Consequently, the season never saw its respective champions receive the glory they deserved after such a successful year.
Nonetheless, the 2019/20 ENZED Central Muscle Car season witnessed countless incredible races and crowned three well-deserving champions.
Shane Holland's 1968 Camaro took honours in Group 2, Tony Boyden in the '85 VK Commodore claimed the Group 1B title and Dean Hansen, driving his 1972 Holden HQ Monaro (main image), was crowned the Group 1A champion.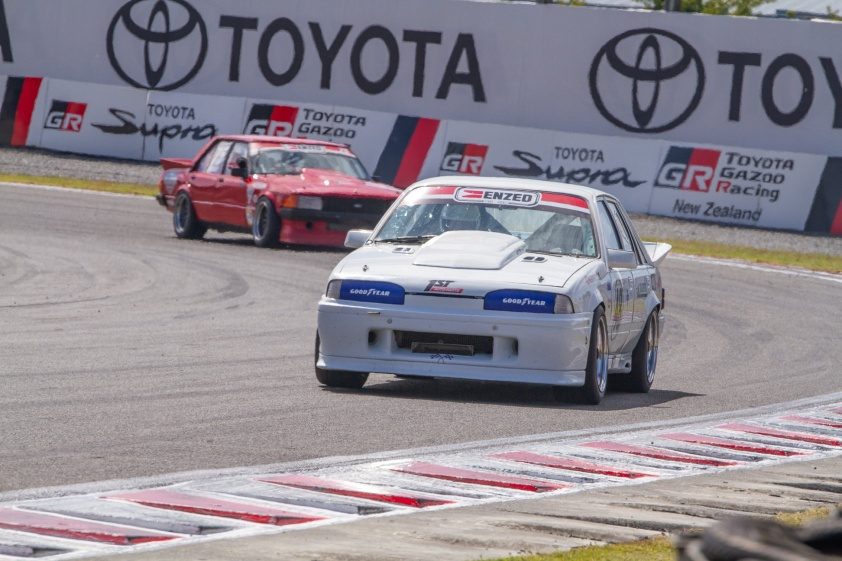 Hansen's title victory ends the tyranny of Dean Perkins who had won the previous five 1A titles.
After the conclusion of the season, Hansen discussed his unlikely title triumph, saying the team initially didn't believe it was possible to get a win let alone a championship.
Despite their underdog status, Hansen still set the target of winning the title, a faith that ultimately paid off.
"That was the goal to beat Perkins. Five-times in a row is a pretty mean feat so to be able to go there and do that, we are pretty stoked,"

Hansen said.
"We set our expectations quite high and we aimed for a win. We didn't think that was possible with [Angus] Fogg on form and Perkins obviously."
Hansen never actually claimed an outright win all season. But due to his consistent top-five finishes and group victories, coupled by capitalising on his rivals' misdemeanours, Hansen had positioned himself comfortably in the points lead ahead of the season finale.
"In our first season we came third which was well above expectation. In season two we had an engine failure, we only ended up doing three rounds. So to turn up this year we thought we would give it a good nudge, we threw everything at it and made sure the car was prepped for every round and it all paid off."
Meanwhile, Group 2 champion Shane Holland discussed his dominant season which saw him wrap up the title even before the Hampton Downs round.
"It is a good feeling but a bit of a low finish to the season but it is good to wrap it and come out on top,"

Holland said.
Shane's father Mark campaigned the Camaro in last season's Central Muscle Car championship, going on to claim the Group 2 title.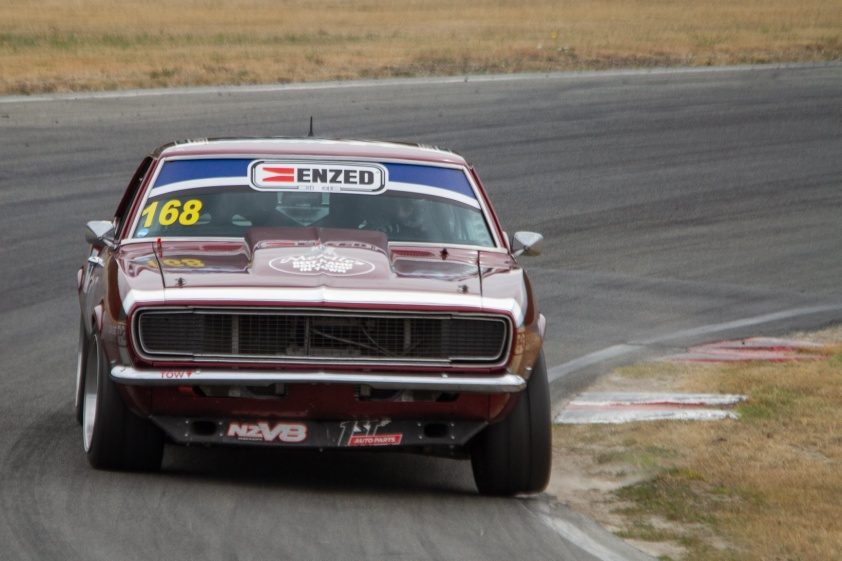 But Holland Jnr was adamant that stepping into the shoes of the defending champion did nothing to alter his expectations coming into the season.
"There were not too many expectations. I didn't want to 'doof' it and I just wanted to try and beat the old boy's lap times.
"Sitting only on the side-line [last year] and watching them they looked like a bit of a handful and it was amazing to get in and amongst it with them."
Holland also noted that aiming for consistency across the season was paramount to establishing a strong title challenge.
"Consistency, that is the biggest thing I focused on. Just making sure my laps were nice and consistent, not just doing a one hitter-quitter and then a bunch of slow laps."