Callum Crawley has a drive in the New Zealand Grand Prix chalked out as his primary goal for 2022.
Earlier this month, Crawley was awarded $15,000 by Castrol after finishing runners-up in the brand's search for its Grand Prix ambassador.
The winner, James Penrose, will race a Castrol-backed car in February's Grand Prix.
Crawley's monetary prize for coming second is a massive financial aid for the Manawatu driver who has been out of a race car for over a year.
It also gives him a vote of self-confidence.
Discussions with potential sponsors have reignited, and Crawley is actively working on securing the last bit of funding he needs for a seat in the country's premier race.
"Oh absolutely, [the Grand Prix] is what I am working towards," Crawley said.
"[To win] would be incredible. Just about everyone who wants to go anywhere and make a career wants to race in the Grand Prix."
In 2018, Crawley won the New Zealand Formula First championship. It was only his third season in the category after kicking off his journey racing karts.
After his Formula First tenure, he graduated to Formula Ford and finished second in the truncated 2020 national season.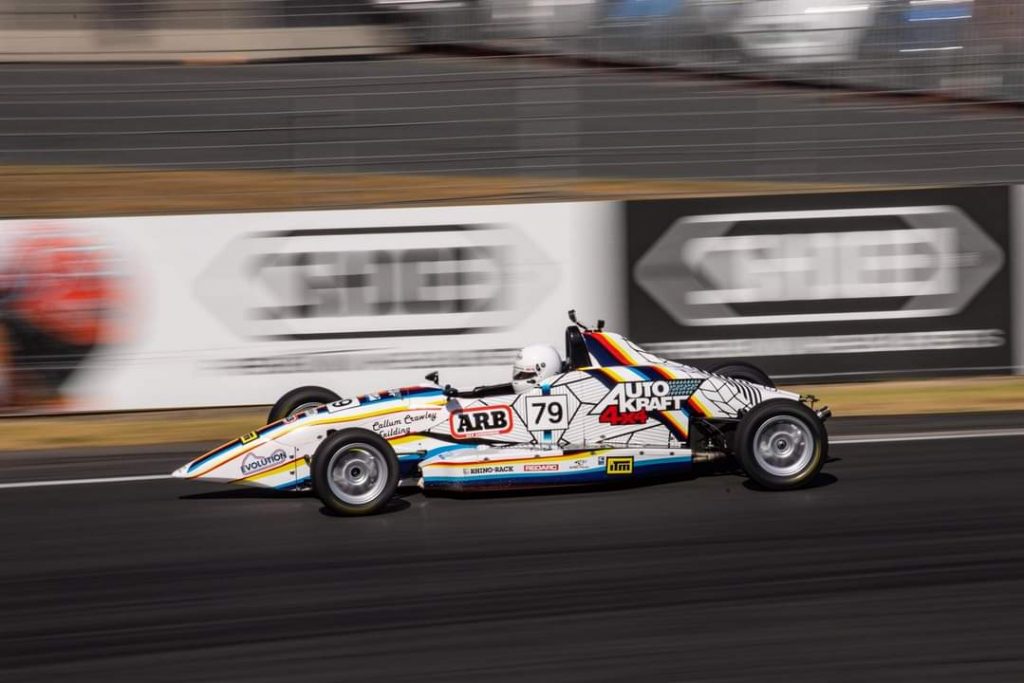 Racing is a family affair for the Crawleys.
Callum's father raced a Toyota Starlet in local rallies. The pair also ran and looked after a Formula First car together.
When he wasn't racing, Crawley was trackside watching the action.
He's seen his fair share of Grands Prix at Manfeild. A personal favourite was Liam Lawson's victory in 2019, where he defeated Marcus Armstrong in an all-Kiwi face-off.
"I remember going to Manfeild for the Grand Prix with the family, seeing all the international stars and being awestruck.
"I'd get my little flags signed and it was all really cool."
A few weeks back, Crawley tested a current-generation FT60 Toyota Racing Series car at Hampton Downs. It's the same car used in the Grand Prix.
Weather conditions were less than ideal, but Crawley got some decent running in the car and said, "it was good fun to get in something close to a Formula 3 car."
Crawley wants to return to competitive racing and potentially make the jump overseas.
He says his plan for 2022 is constantly evolving, and that is merely because of the nature of the world right now.
Still, his passion for racing has never gone away and he is excited for whatever opportunities come his way in the new year.