Full-throttle open wheel competition delivered the season opener highlights at Baypark Speedway on Saturday night, setting the scene for a summer of fiercely contested dirt track action.
The big field and deep talent pool of the Sprint Car division was showcased by a 20-lap feature which saw former national champ Dean Brindle (Hamilton) making decisive moves in the lapped traffic and controlling a late-race restart to lead home Michael Pickens and Jamie McDonald.
It was a winning debut for a new Maxim chassis for Brindle's team.
"It was a pretty good start. We knew from early in the night the car is working well. We hardly made any set-up changes at all and left the same rubber on," says Brindle.
Brindle led from start to finish with the big field twice being regrouped for restarts. The first came when Christchurch's Matthew Leversedge took a heavy tumble out of fifth spot on lap two and the second was with only two laps remaining.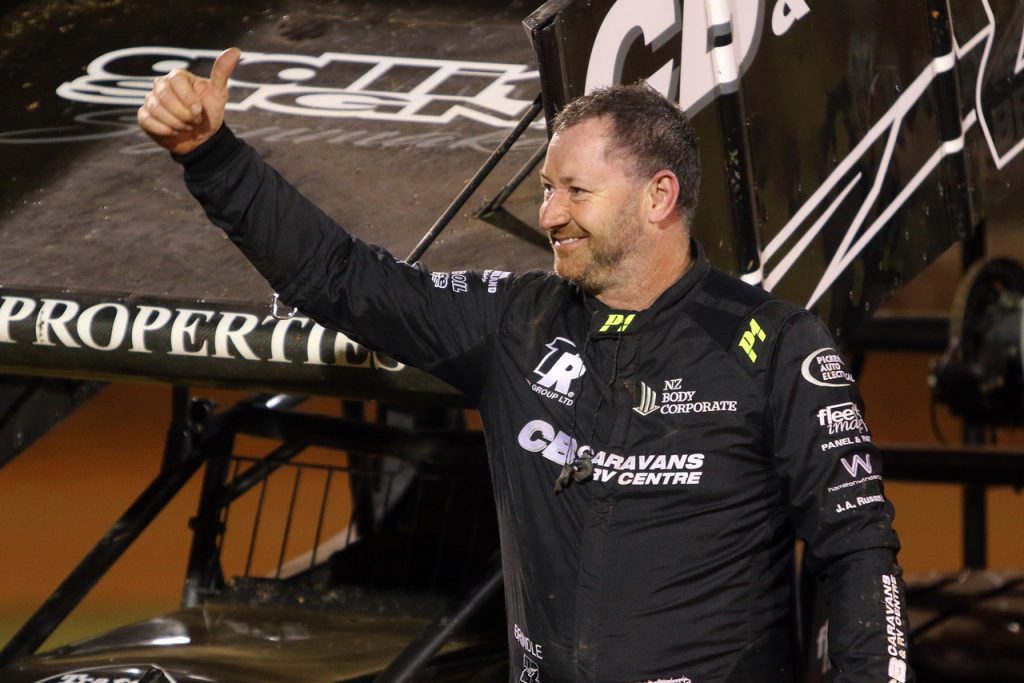 An impressive 13.75-second lap in fresh air early on saw Brindle begin lapping the tailenders just six laps into the race but the chasing Pickens, Rodney Wood and McDonald were unable to take advantage.
"The traffic was good and most of them left the top line open for us. I had only a couple of `close my eyes' moments," Brindle says.
Brindle says the competition at Baypark this summer will be at a high-intensity level.
"Everyone is going for it. The fields are stacked and you won't be able to make any slip ups. I'm looking forward to it."
Behind the podium finishers Hamilton's Greg Pickerill grabbed three spots on the final green-white-chequer sprint to finish fourth and Auckland's Max Guilford recovered from a non-finish in his first heat to charge from grid 24 to fifth place in the feature. Tokoroa's Keaton Dahm completed the top six.
Auckland racer Aaron Hodgson secured a front row start for the 20-lap Midget Car feature following a win and a third place in his heat races.
Hodgson controlled three restarts to keep Brad Mosen, Michael Pickens and Brock Maskovich in chasing mode as they swapped the podium places several times, with Mosen securing second spot ahead of Pickens.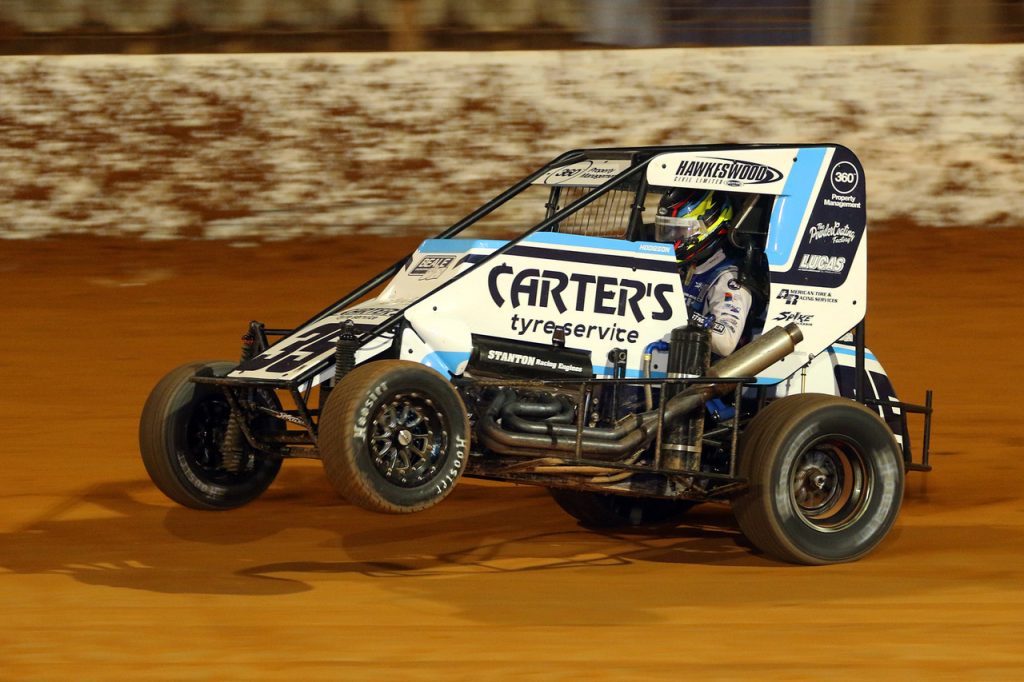 Tauranga's Luke McClymont made a very impressive Midget Car debut, finishing fifth just 1.4secs behind the third-place battle between Pickens and Maskovich.
Super Stock honours across three heats were shared by Todd Hemingway, with two wins and Blake Dykstra who won the final heat. Bryan Fraser has the opening night Youth Ministock front-runner with two wins.
The next event at Baypark Speedway is the November 4 Fireworks Spectacular with on-track action headlined by the South Pacific Super Saloon Car Championship and phase two of the Sprint Car and Midget Car contests.