Walking into the DFM Racing paddock, one thing strikes you. Well, two things, because sitting centre stage hoisted on jacks is a weapon of an Audi A5 V8.
The other thing is family. The team is entirely made up of the Dovey family and their friends.
A young lad is crouched no more than a few feet from where lead man David Dovey shows me the car. He's putting on a wheel ahead of an upcoming practice session. A slightly older gentleman is showing him the ropes.
Out back, some more friends are sitting around, telling stories with each other.
All smiles. All laughs.
There's none of the hectic pitlane buzz you get from some of the country's larger motorsport teams. Don't get DFM wrong, they are certainly serious about their work. They just do it in a more laid-back, number 8 wire kind of way.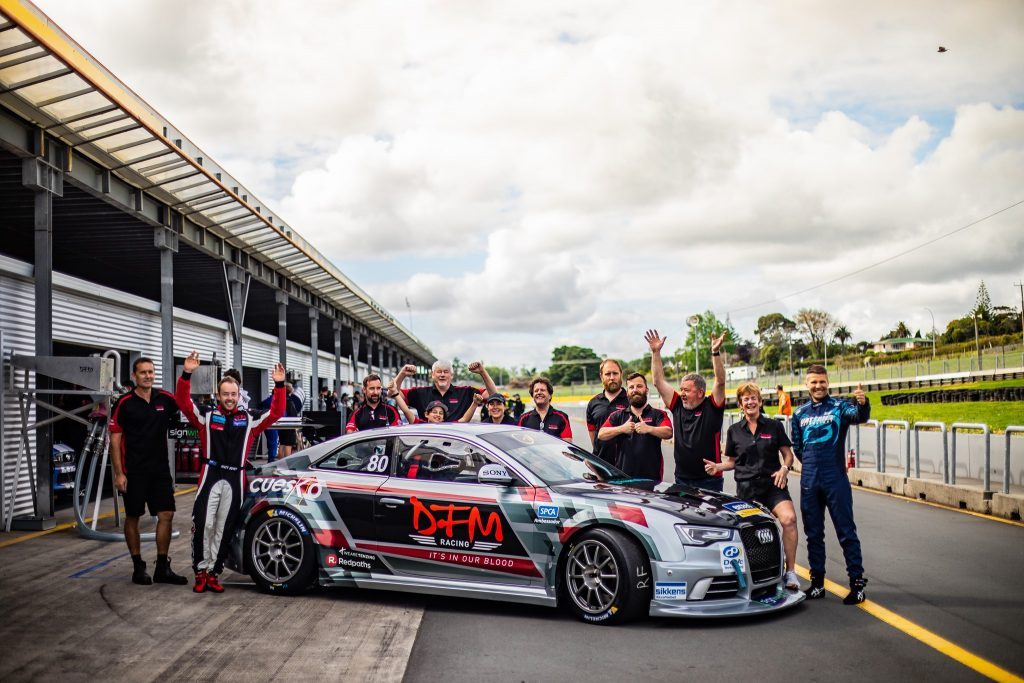 The Audi we are looking at isn't exactly new to endurance racing in New Zealand.
You may have seen videos or read some of our older stories about the car, especially with Jono Lester at the wheel.
Lester isn't with the team for this weekend's National Endurance Championship final at Hampton Downs, leaving David and Matt Dovey with driving duties. But the car is still the same.
What was once a storm-damaged Audi A5 is now a souped-up V8 rocket. It sounds orgasmic (can I say that?); it spits flames and goes like anything on a good day.
Why a weather-beaten Audi? Well, as David puts it: "because why not."
"I could have bought a SuperTourer, but I didn't want a Holden or a Ford," he says. "I wanted this."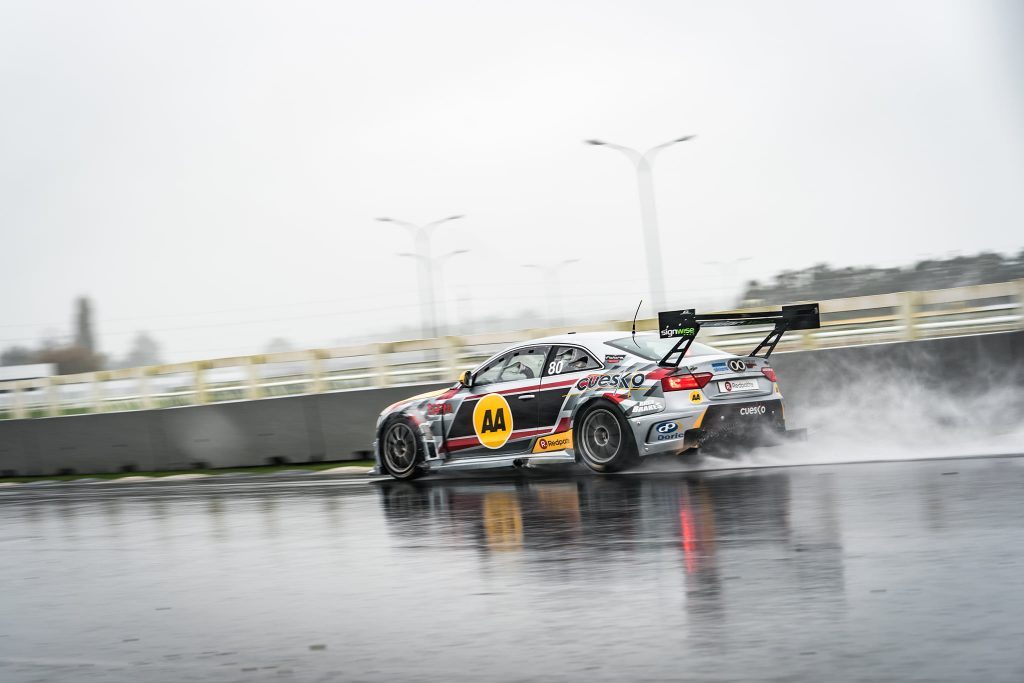 And, to be fair to the Dovey family, that was the best decision they could have made. SuperTourers are cool, but they already exist. The Audi only existed in the hearts and minds of the Doveys and their friends.
It took two years to build and a few more months to get it up and running, but eventually, the dream was realised.
There's not much 'Audi' left of it.
In fact, Dovey says he installed a Chevy LS7 motor because he didn't like the sound of the Audi engine.
"Who doesn't like a Chevy?" he asks. Rhetorically, of course.
The engine is pushed a long way back, further than you would expect, and the fuel tank sits just behind the driver.
A lot is going on inside the cabin. But everything has been meticulously thought out so that each component does its job, all while maximising speed.
Weight has been attentively mulled over, especially about how much can be centralised.
Open the doors and your fear you'll rip the whole thing off its hinges. It weighs nothing. Besides the roof and bonnet lid, the car's body panels are crafted from fibreglass.
The end product is menacing.
"The car is V8-esque in its DNA and general feeling but with many modern GT style upgrades and creature comforts including paddle shift, ABS braking, traction control, a wider' track', lower centre of gravity and wider, fatter tyres than similar vehicles.
"[It's] like nothing I've ever driven anywhere in the world."
Those are the words of Lester, who has spent the last few years developing and driving the car, getting it to where it is today.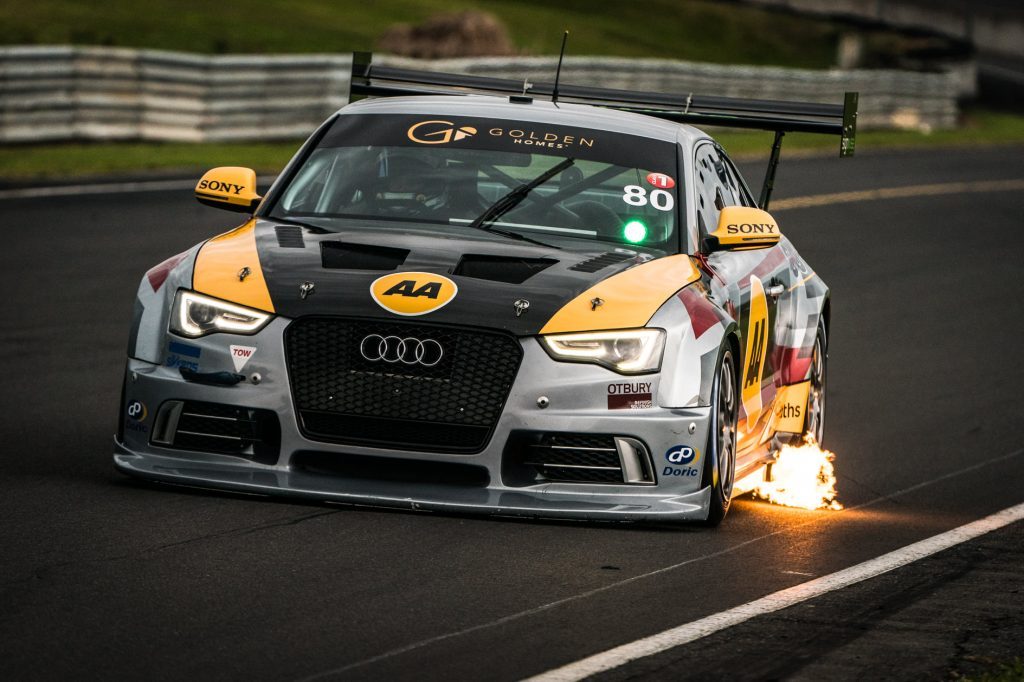 But, sadly, all good things must come to an end.
Saturday's three-hour race around Hampton Downs will be the last time the Audi is raced in the hands of the Dovey family.
With Matt jetting off to do his OE, David realised there was little point in continuing the project if part of the family wasn't there for the ride.
And so, the Audi will be put up for sale after this weekend, looking for a new place to call home.
This weekend's race will be something to cherish for the DFM team. And, hopefully, a memorable race to go out with.
"We'll go out with a bang," Dovey tells me. "It's been fun."
Main Image: ASP