Ferrari will return to the highest level of endurance racing for the first time in over 50 years with the 499P next year.
The new car is set to compete in the Hypercar category of the 2023 FIA World Endurance Championship with the race numbers #50 and #51 but the driver lineup has yet to be announced.
Its name pays homage to the last time a Ferrari laid rubber at the top of the Le Mans ladder with the 312P back in the 1970s.
Hybrid powertrain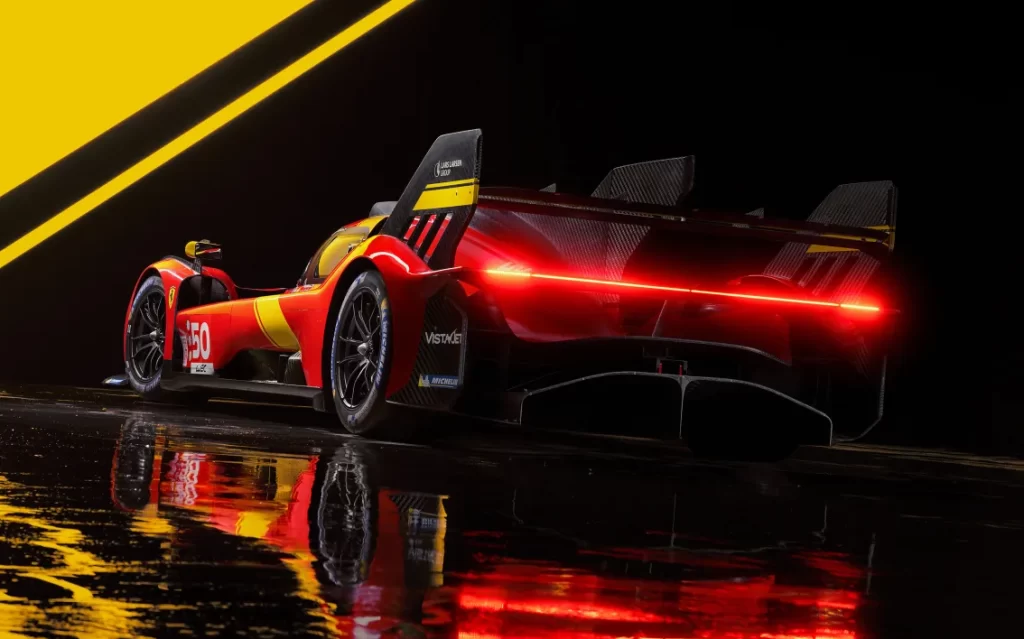 The 499P will run a hybrid powertrain as per the Le Mans Hypercar (LMH) regulations, combining Ferrari's road-going derived 3.0-litre twin-turbo V6 with an electric motor to make a total of 500kW.
At its core, the V6's architecture is shared with the 296 GT3 car and has undergone extensive redevelopment to become lighter and act as a load-bearing component of the car's structure.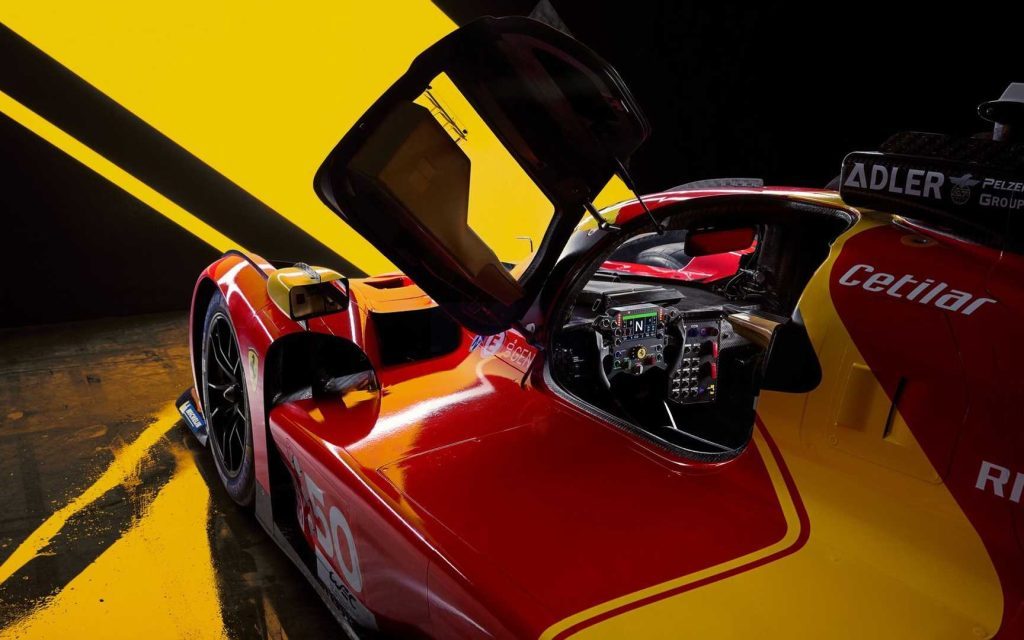 Gearing is taken care of by a seven-speed sequential transmission.
On the electric side of things, the Energy Recovery System (ERS) employs an electric motor to harvest energy under deceleration and braking. This charges a 900 volt battery pack which then supplies the 499P's front axle with 200kW of power.
Aerodynamics and design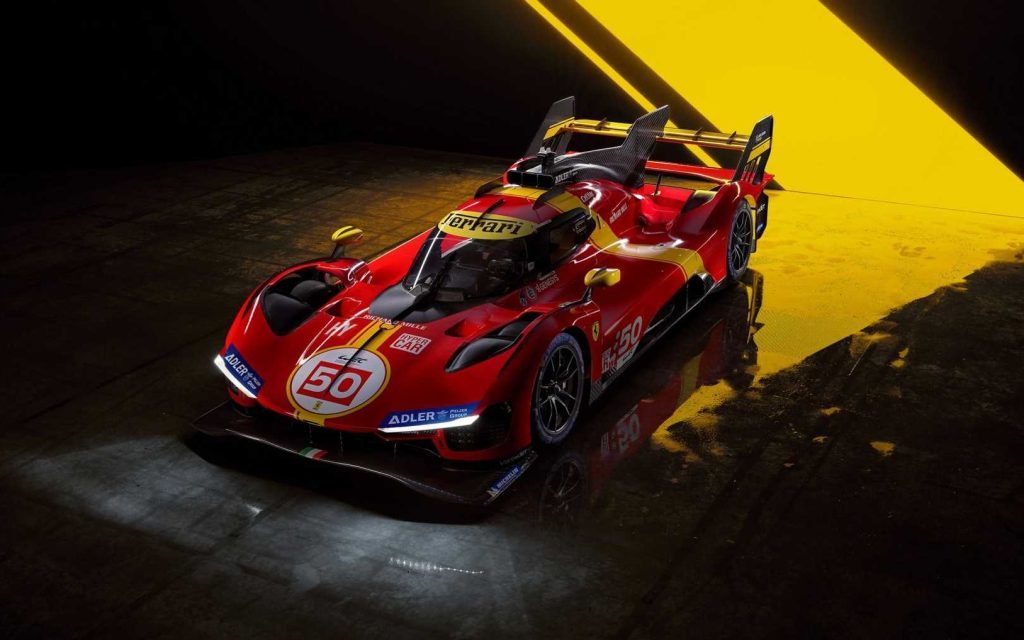 An essential part of any race car is its aerodynamics which have been taken care of by the Ferrari Styling Centre under the watchful eye of Flavio Manzoni.
Much of the car's surfaces appear flat and as low to the ground as possible which helps it cut through the air while producing plenty of downforce.
Cutaways above the two front wheels help reduce pressure inside the arches. Air is then directed back towards the car's side pods to cool its radiators.
One of the most striking features on the 499P is its rear wing which extends out and upward from the rear of the car as if it were about to take off.
Front and rear-mounted LED lighting units take subtle styling cues from Ferrari's SP3 Monza which give the car its own unique identity.
Its red livery with yellow striping is also a nod back to its prototype racing days.
Chassis, suspension and brakes
Underneath the 499P's skin sits a carbon fibre monocoque chassis which double wishbone, push-rod-type suspension mounts to.
The car also features a brake-by-wire system which can recover kinetic energy under braking.
Time to grid up
The Ferrari 499P will make its racing debut at the 1000 Miles of Sebring race in March, 2023 before it contests in the 24 Hours of Le Mans later in the year.