While most of us would happily take the keys to any new Ferrari in its current model line-up, there are those who desire something more exclusive, something that no one else has. The Italian carmaker recently got a request from one such customer who asked it to make this – the one-off Ferrari SP-8.
What we see before us today is all thanks to a client from Taiwan, who commissioned the car partly because of its name which features the number '8' which is a figure considered to be extremely lucky in Chinese culture.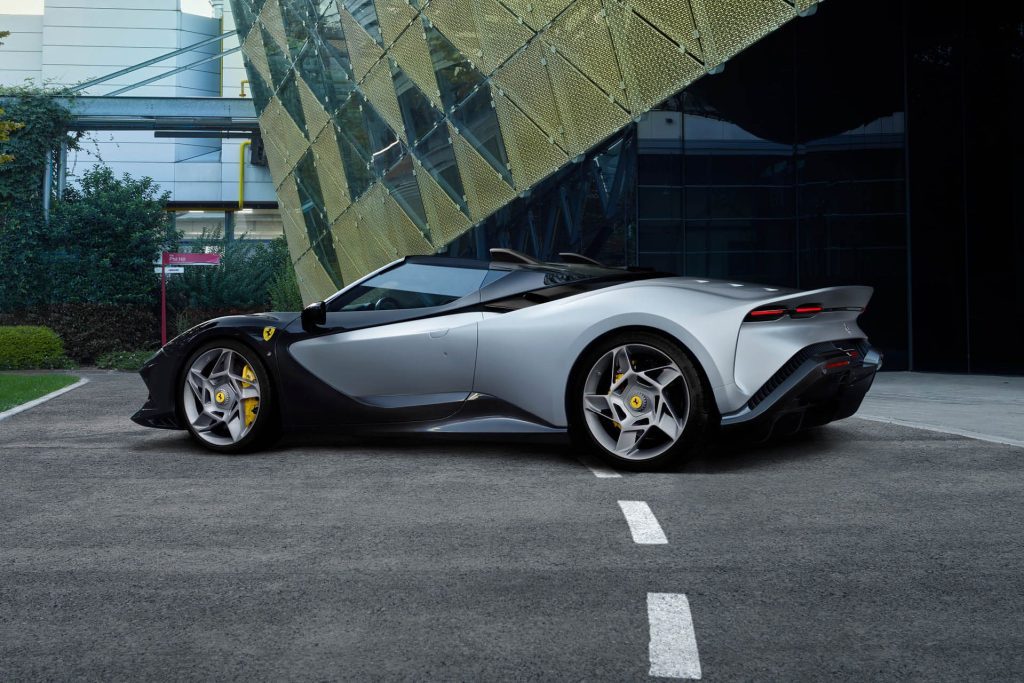 Some of that luck might be needed if an ominous-looking cloud rears its ugly head while out on a Sunday drive as the SP-8 doesn't have a roof, effectively turning the car upon which it is based into a pure two-seat roadster.
Speaking of, the one-off model uses the same organs as the F8 Spider, inheriting its layout, chassis, and engine, the latter of which is a 3.9-litre V8 with two turbochargers strapped to the side of it.
Like its other Special Projects, Ferrari has done a good job of disguising the SP-8's base thanks to the entire front end being clad in carbon fibre, which creates a two-tone effect with the matte Argento Micalizzato-coloured body.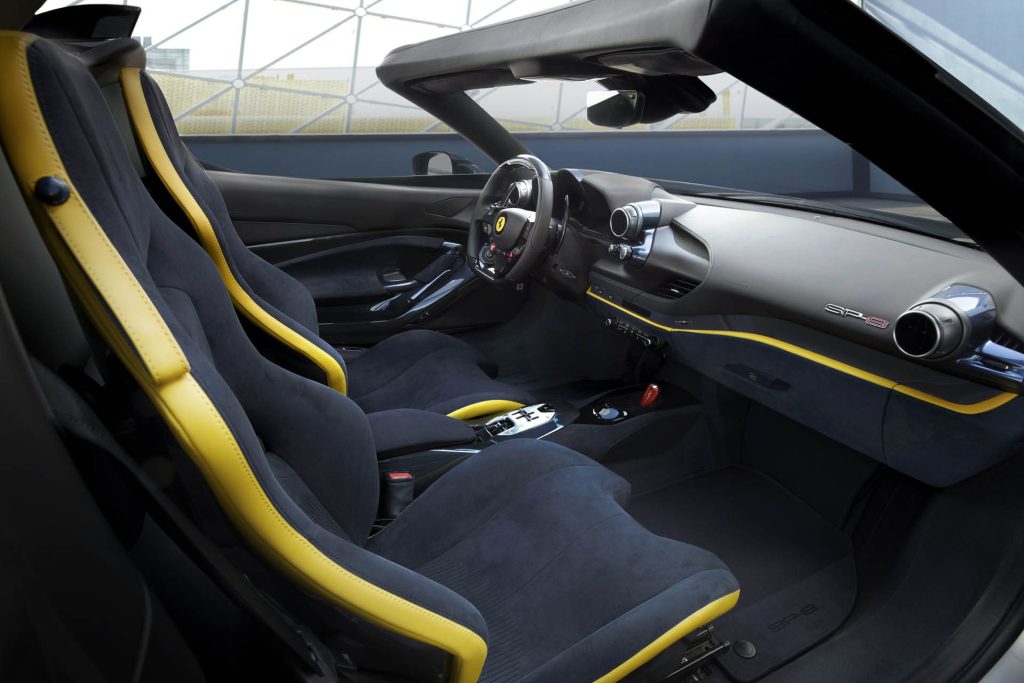 You'll also notice the SP-8 features a distinct set of headlights, as well as the rear lights from a Roma with redesigned lenses, a new windscreen, restyled exhaust tips, and a cast aluminium grille made from a single 3D-printed mould.
Topping the exterior off is a set of exclusive five-spoke wheels that take inspiration from the ones found on the iconic mid-1980s F40.
Before the SP-8 is sent off to its owner, the car will be displayed at Mugello Circuit from October 24 to the end of the Finali Mondiali Ferrari 2023. It will then go on display at the Ferrari Museum in Maranello from November 16 this year to March 2024.