Ferrari's newest GT3 challenger, the 296, has broken cover, completing its first test day around Fiorano.
The 296 is Ferrari's successor to the 488, the marque's winningest GT3 weapon, collecting 107 championship titles and 429 race wins.
Unlike the road-going version, the race-ready 296 does not feature a hybrid system. However, it retains the same V6 engine setup.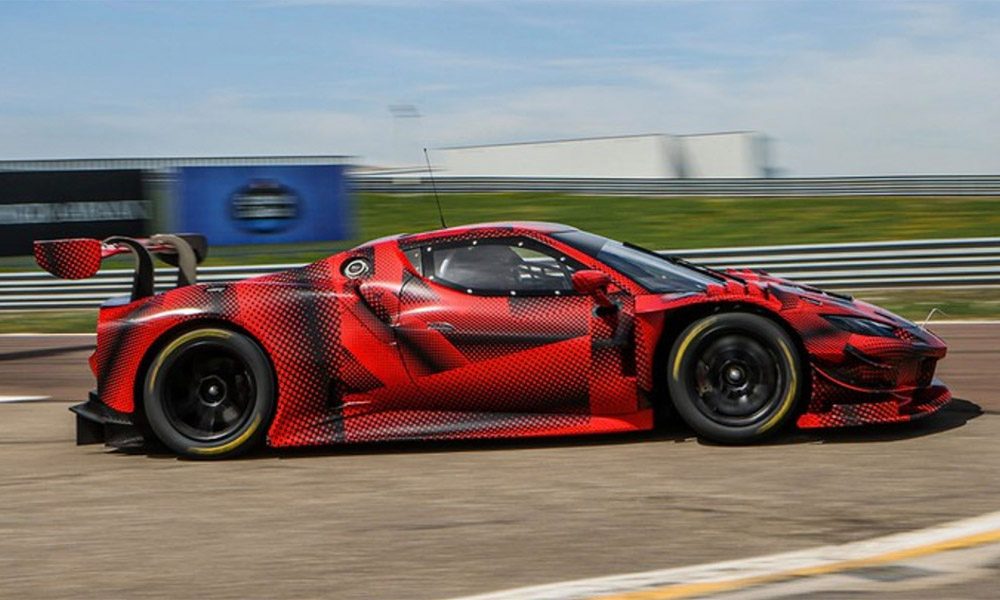 The test car was run in a red and black camouflage livery, making pinpointing subtle aerodynamic designs harder.
What isn't shrouded from plain sight is the massive rear wing. The car's body is also much sharper than the 488, namely at the front end.
Like the 488, the splitter curves upwards from each corner. Similarly, Ferrari has seemingly kept the same diffusor design.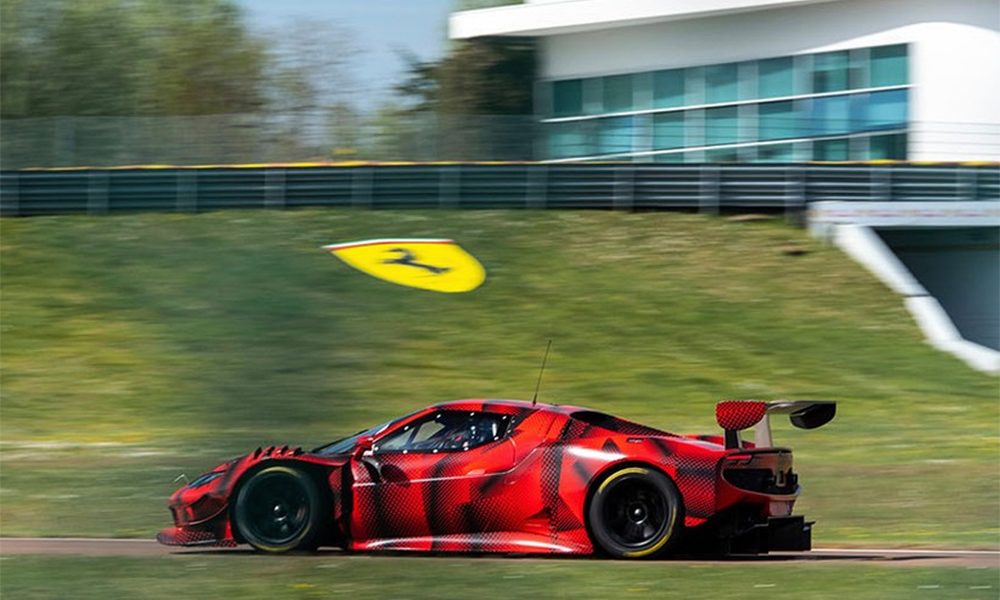 There's no word on how successful the test went, nor is there any video footage for us to get a taste of the song it sings.
However, this is our first look at the actual shape of the car. It will undoubtedly have several design tweaks between now and its 2023 debut, but this is primarily what the GT3 will look like.
French manufacturer ORECA is charged with producing the car. It will be introduced to GTE classes next year.