First times are always a special moment. Just ask Hunter McElrea that.
The young Kiwi finished third in the two-day Indy Lights test at Indianapolis, his first opportunity to drive the top-tier cars on the Road to Indy ladder.
And he couldn't wipe away his smile.
"It was a mega two days," McElrea told Velocity News.
"My first experience, and I was just blown away with how fast it was.
"450 horsepower is a big step up from what I was used to, and it didn't disappoint. It felt really fast. But I was surprised by how quickly I got used to it.
"Honestly, I surprised myself with how quickly I was on the pace and just felt comfortable."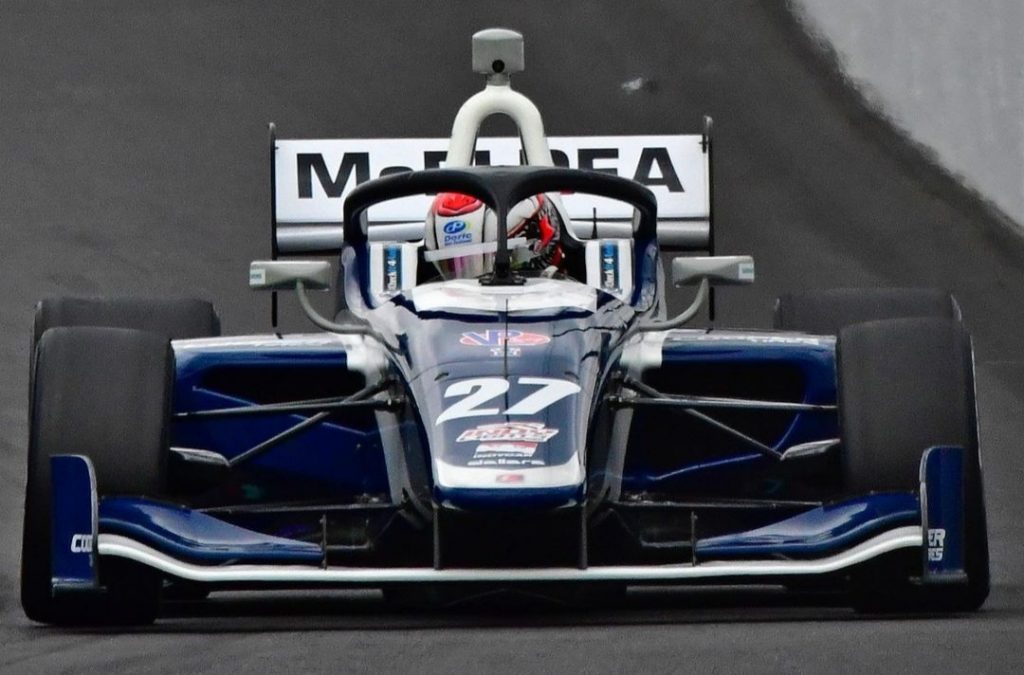 Coming into the test with a growth mindset helped ease McElrea into the test.
"I didn't really have any expectations leading into the weekend I just knew that I wanted to feel comfortable and kind of just focused on that."
McElrea was with American powerhouse Andretti Autosport for the test.
The team has won four Indy Lights titles and boasts an IndyCar team with just as many championship trophies.
McElrea hopes his performance over the weekend encourages Andretti to take him up for an Indy Lights seat next season with his heart firmly set on a future IndyCar drive.
"I can't thank all my backers, sponsors and investors enough, and Andretti Autosport for the opportunity.
"I would love to put some together for next year with them. They are a really impressive team, and you can see why they have had so much success.
"I'm just super excited for what's to come."
This year, McElrea finished third in his second Indy Pro 2000 season with Pabst Racing.