The inaugural Rodin Cars Super GT race has been declared a no result, with the Highlands affair failing to reach the necessary 75 per cent distance.
What was turning into an intriguing battle of speed and strategy between leader Gene Rollinson and second-place Paul Kelly was interrupted when Shane Hodgson crashed heavily on the approach to the bridge.
Hodgson's accident triggered a red flag, and the race was stopped with a tad over ten minutes remaining.
The race was not restarted. Fortunately, it appears Hodgson was not too badly shaken up in the crash.
You can say it is a different story for his Gen2 Porsche 997 Cup Car. The head-first accident caused significant damage to the front of the car.
The race was then declared several hours later as a no-result as it failed to reach 75 per cent of the 30-minute duration.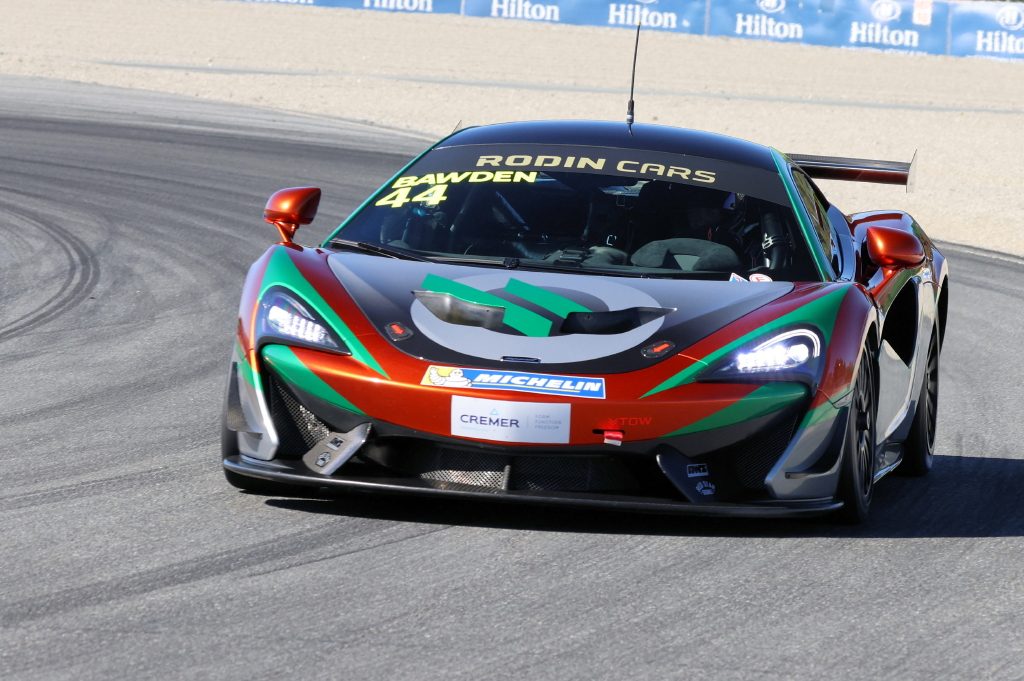 As for what went down before the red flag, Rollinson snatched the lead from polesitter Hodgson even before the field had reached turn one.
This weekend was Rollinson's first time steering the Racer Products 997 GT3 Cup Car, though he was looking like a seasoned pro leading the 27-strong field all the way until his mandatory pitstop.
As per Super GT rules, pitstop length is dictated pre-race by a Balance of Performance criteria.
That left the quicker drivers like Rollinson and Kelly sitting in the pitlane for much longer than their contenders.
When Rollinson pitted, he had a lead of less than one second over Kelly.
Kelly stopped one lap later, and despite also having a lengthy stop, emerged ahead of Rollinson.
Rollinson had been caught out by lapped traffic and lost a fair chunk of time to his rival.
It set up a ten-minute dash between the two fastest drivers, with Rollinson hunting after Kelly before Hodgson crashed a lap later.
Connor Adam was in the provisional lead at the time of the red flag. Kelly was in ninth, and Rollinson was back in 13th.
No championship points are awarded in races where there is no official result.
Two more Super GT races are on the programme for tomorrow.
The first will see Lochlainn Fitzgerald-Symes start on pole position in his 997 Porsche.
Main Image: Neville Bailey