Ford Performance is gearing up to take on Australia's toughest off-road race in the coming months, and its weapon of choice to do so is an off-road race-proven Ranger.
It's only been a matter of months since the Ford Ranger in question won its class at the 2022 Score-International Baja 1000 and then drove home afterwards, but it now has the 2023 Tatts Finke Desert Race across the ditch in its sights.
The modified ute will compete in the event's Production 4WD class and will be contested by father and son team Brad and Byam Lovell as part of Lovell Racing.
Servicing, event management and logistical support will be handled by Walkinshaw Performance in support of Ford Performance which each have previous experience in the "grueling" off-road contest.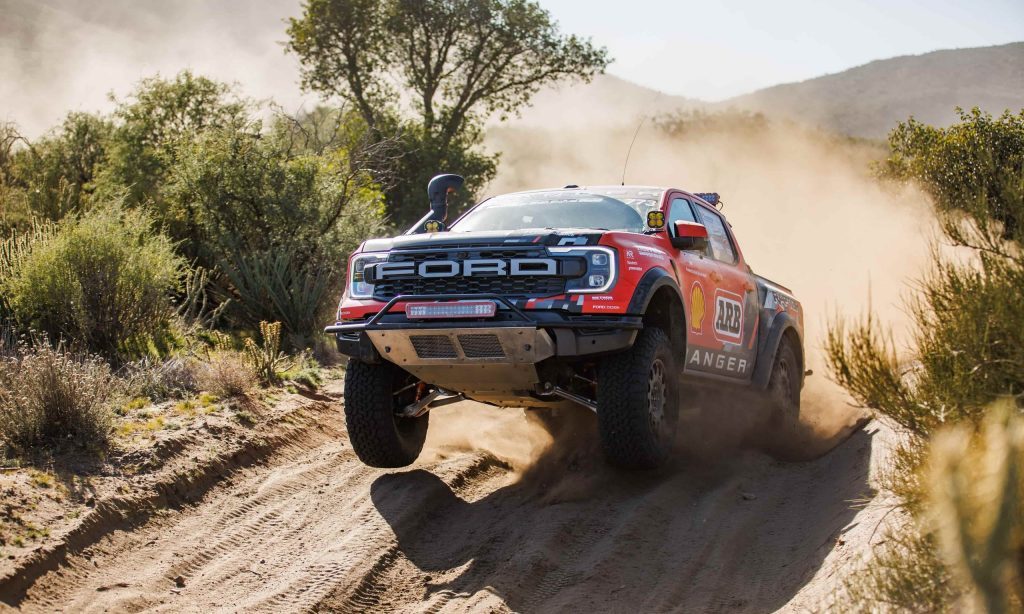 As for the race itself, it covers a distance of 460km between Alice Springs and Aputula (Finke) and is known for its harsh conditions and challenging terrain.
In saying that, no ordinary vehicle can compete in such an event which is why the team chose to use the Baja 1000-winning Ranger. So it should be a breeze for the ute really.
Additions to the once factory Ranger Raptor include safety items for the crew on board, spare wheels, additional lights, underbody and exterior protection, and a 160-litre fuel cell in the bed.
Since it competed in Mexico, the ute has undergone a minor refresh thanks to both Lovell Racing and Huseman Engineering. It has now returned to Australia where it was first developed in preparation for Finke.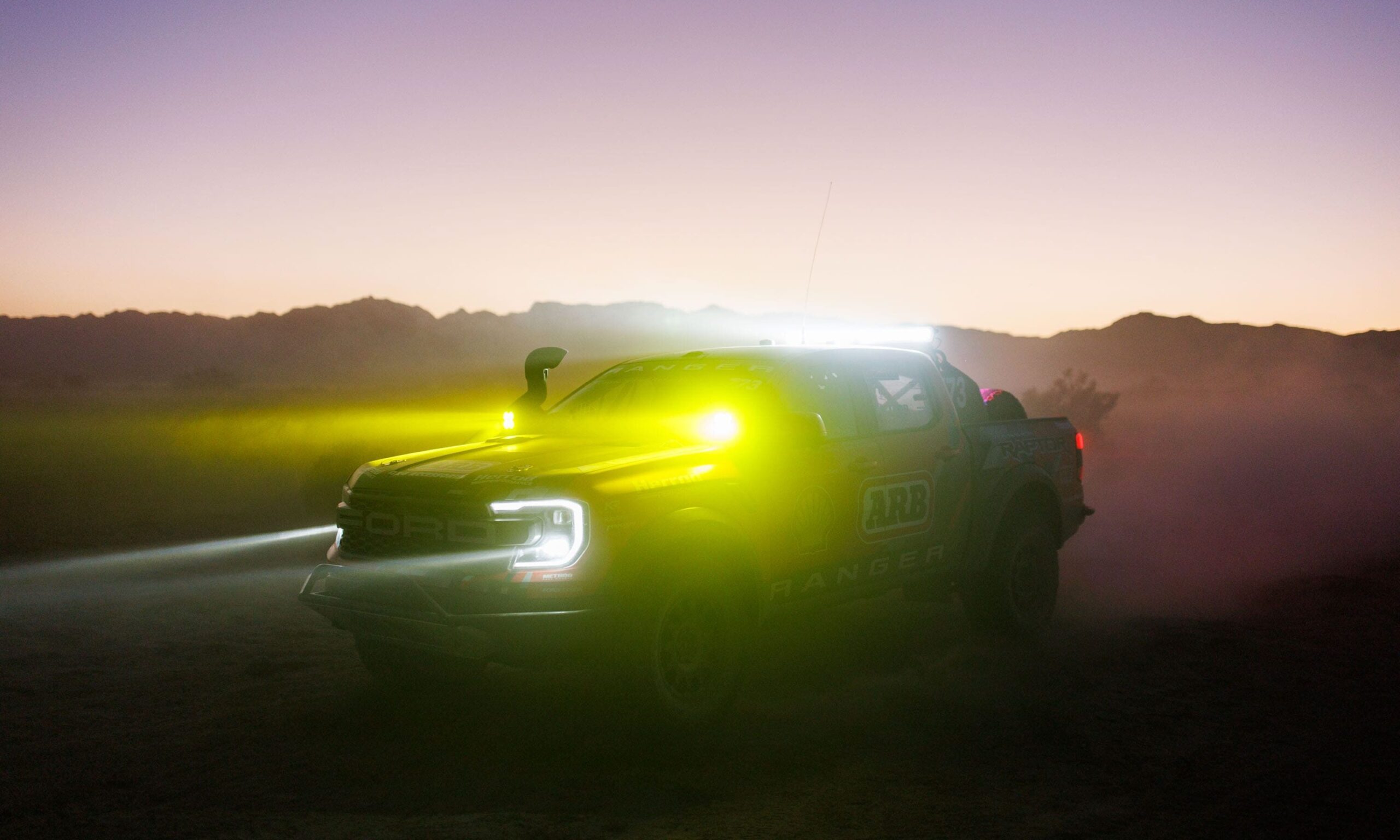 "The Finke Desert Race is one of the toughest events on the off-road calendar, and one that we've wanted to take on for a long time," said Brad Lovell.
"The Ranger Raptor is an incredible machine, and we're confident that it will perform exceptionally well in the race. We're looking forward to pushing ourselves and the vehicle to the limit."
The 2023 Tatts Finke Desert Race will take place between 9 and 12 June, 2023.