Sam Collins will return to the Golden Homes North Island Endurance Series this weekend in Taupo to compete in the 3-Hour with former Supercars star Steve Owen sharing the drive.
The blockbuster pairing will pilot Collins Motorsport's Marc II Mustang, which is well capable of running with the established GT3 cars.
Owen adds some further lair to the field having competed in Supercars as recently as 2020 where he partnered Chris Pither for the Bathurst 1000.
The Australian has a long list of endurance racing accolades, including winning the 2015 Sandown 500 with Mark Winterbottom and a victory at the 2010 Gold Coast 600 with Jamie Whincup.
Owen has also finished second in the Bathurst 1000 twice, first in 2010 with Whincup and then again with Winterbottom in 2015.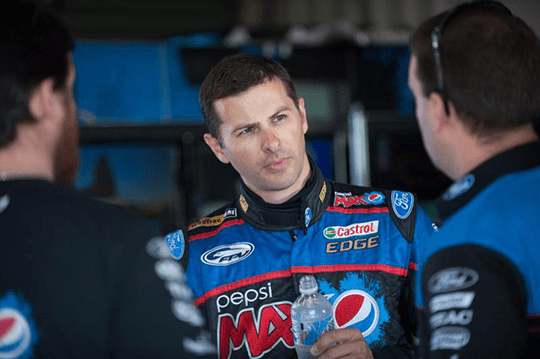 He also ventured to New Zealand to compete in the V8 SuperTourers over a several-year period, driving in the Endurance Championship with Geoff Emery and Christian Klien in 2012 and Eddie Bell and Nick McBride in 2013.
He also raced in a sole V8 SuperTourer round in 2014 as the class raced in support of the ITM 500 at Pukekohe. There he finished fifth in the first race, fourth in the second and third in the third before failing to finish in the finale.
Collins has also proved time and time again he's no slouch behind the wheel, being the defending champion in the Golden Homes North Island Endurance Series 1-Hour driving the same Marc II Mustang the duo will compete in this weekend.
The 3-Hour will present a new challenge for the team, but the car and driver lineup are sure to put on a show when the lights go green this Saturday, making for some thrilling racing.
There is no charge for spectator viewing for the event, which is a live track experience with no live stream available.
Articles and Supplementary Regulations can be found on NIERDC's website.