Vision Automobile Paris are targeting to enter the 2023 24 Hours of Le Mans with their innovative bio-methane hypercar.
Dubbed '1798', the car has been conceived from a small group of French designers to showcase the bio-fuel capabilities of automotive engineering.
As reported by sportscar365, the car will likely be powered by a twin-turbo V6 or V8 engine alongside an electric motor to create an estimated output in excess of 1000hp.
Should the car being fully built by 2023 it will be granted entry into the endurance race under the Garage 56 program.
Launched in 2012, the Garage 56 slot at the great race is reserved for innovative cars that break the current iteration of WEC technical regulations.
"We started this project four years ago," project co-founder Thomas Castex told Sportscar365.

"The first objective of this project is to produce an exceptional car, like the Aston Martin Valkyrie or a Pagani, but we want it to be born at the 24 Hours of Le Mans.

"It's not just to produce a road-legal car, because everybody wants to make sports cars, but for me it's essential to first produce something that's efficient on the track.

"I think we can be ready for the 24 Hours of Le Mans in 2023, for the centenary of the race.

"We want to use the bio-methane technology in the race and we have had some discussions with the ACO to use the Garage 56 [entry program]."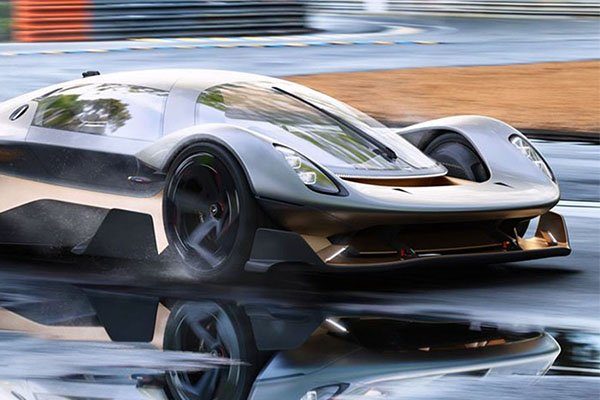 Produced from organic matter such as agricultural waste, bio-methane is a renewable energy source that can be used interchangeably with conventional fossil-fuel derived gases and fuels.
Vision are aiming to raise 6 million Euros to launch the project, with a further 10 million Euros required to fund development of a road-legal hypercar.
The car is hoped is hoped to be unveiled at Le Mans next year.