A massive weekend of motorsport is off to a shaky start at Portimao after a car on the support bill of this weekend's World Endurance Championship cleared safety fencing and landed in the grandstand.
Thankfully the incident only occurred during practice, meaning there were no spectators in that zone. The driver, Alexandre Areia, also walked away from the crash unscathed.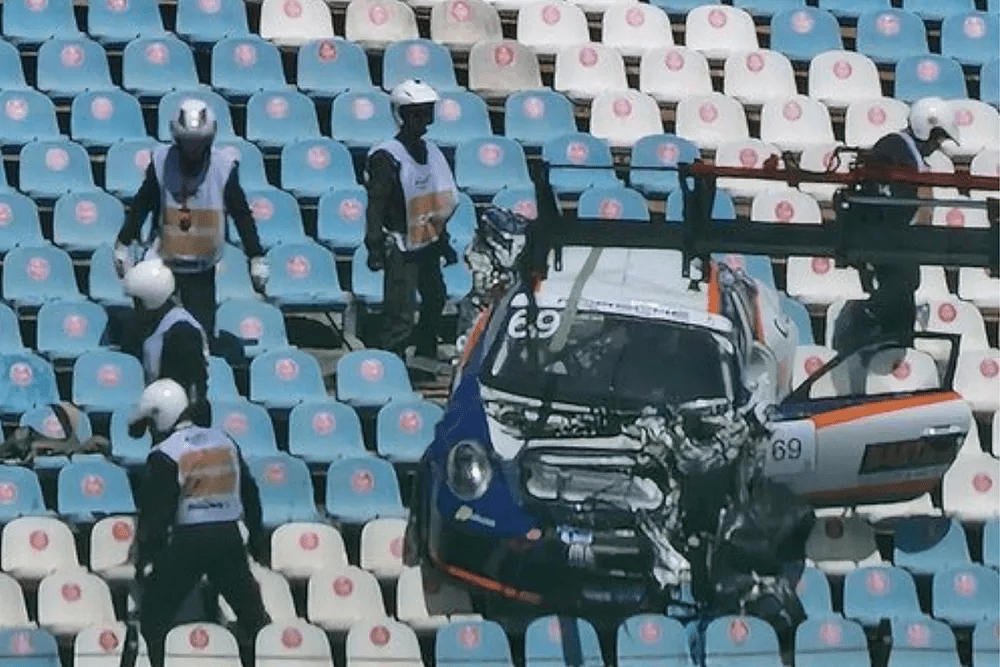 Areia competes in the Porsche Sprint Cup Iberia, driving a Porsche GT3 Cup 991. A brake failure was the cause of the accident, Areia sliding rear-first through tyres and then catch fencing to end up entirely amongst spectator seating.
Footage and images of the accident were shared online by spectators sitting in a nearby zone.
Areia posted on social media following the event, saying he was glad no one was harmed.
"I practically became a passenger," he said. "Luckily there was no one in that area of ​​the grandstand, and I managed to get out of the accident unharmed, thanks to the safety level of that car."
The FIA have announced they're investigating the incident through a statement released to publishers motorsport.com.
"The FIA is looking into the incident that occurred during the first practice session of the Porsche Sprint Series Iberica at the Autódromo Internacional do Algarve," the release says.
"The FIA is currently in the process of gathering information and a review by the FIA Circuits Commission will follow.
"The FIA is working closely with the staff of the circuit and the event organisers. The grandstand will remain closed until further notice.
"Improving safety is a continuous process, therefore conclusions drawn from this incident, and others from around the world will be integrated into the ongoing development of motorsport safety."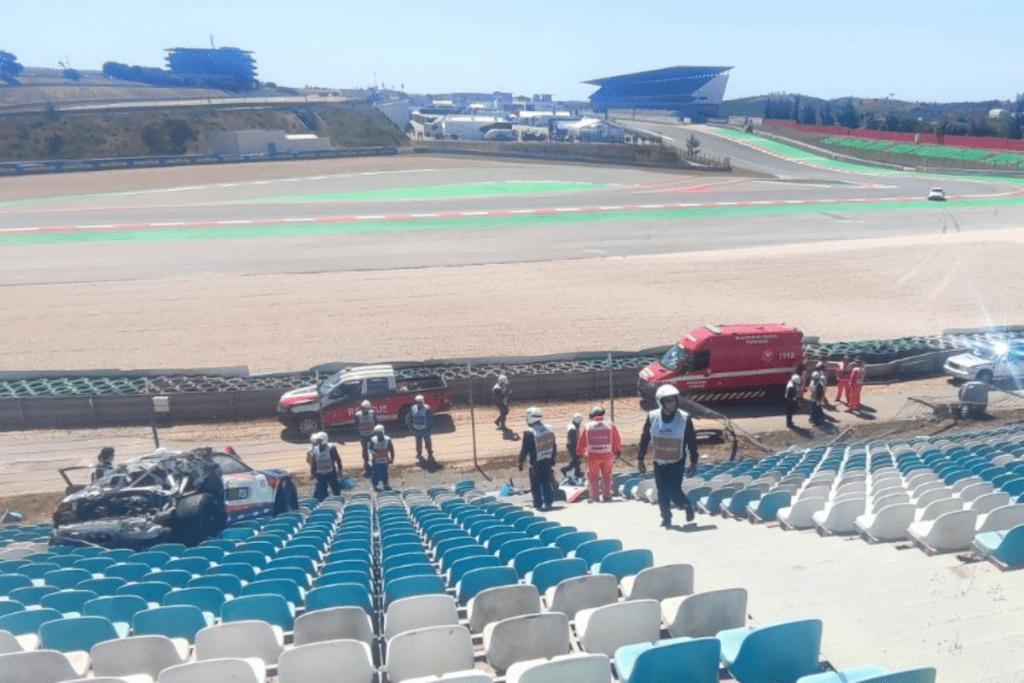 The Porsche Sprint Cup Iberia is competing in support of this weekend's WEC 6 Hours of Portimao, which sees New Zealanders Earl Bamber and Brendon Hartley in action.