Jonny Reid and Sam Fillmore claimed the New Zealand Endurance Championship title by winning Saturday's South Island Endurance Series 3-Hour, with Reid holding off a late challenge from Jono Lester to bring home their fourth consecutive win in 2023.
The father/son duo of Paul and Ant Pedersen rounded out the podium places to retain second in the standings.
Fillmore started the race from the pole in dry conditions for the defending New Zealand champions and was running at the front early, only to receive a drive-through penalty for a pit crew infringement and drop down the order.
Steve Brooks (Audi R8 GT3) took the lead when the penalty was served, having passed front-row started Hayden Knighton (Mercedes-AMG GT3) on the main straight early in proceedings.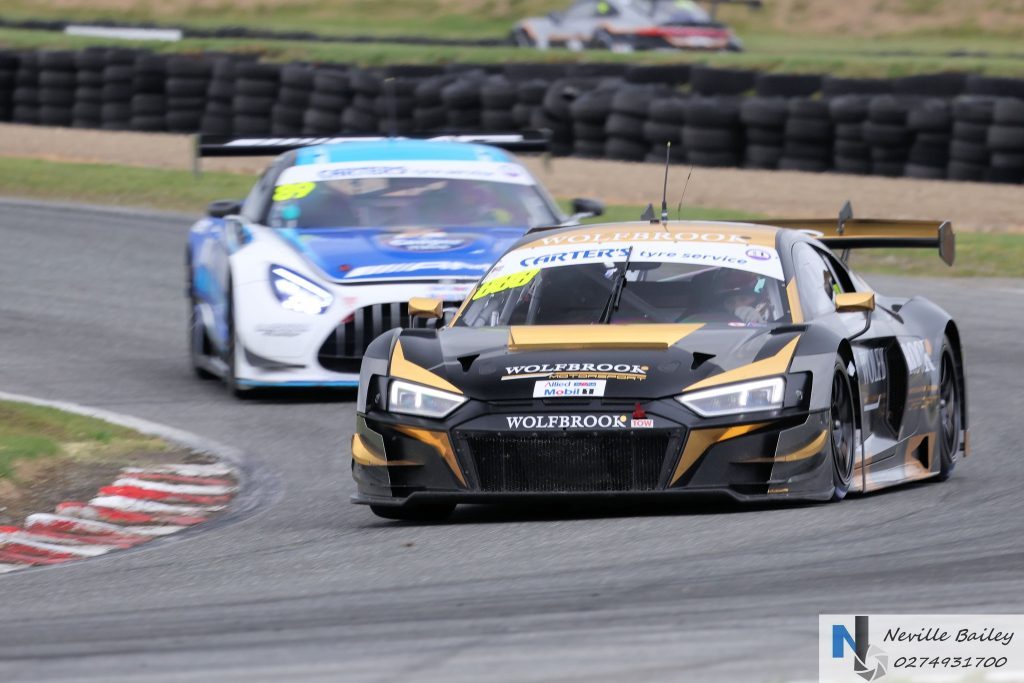 Fillmore and Heremana Malmezac, who had spun while running second earlier, began making ground on the leaders before the halfway mark.
An intense shower saw the race declared wet around the same point, and teams scrambled to the pit lane to switch to wet tyres. Both Knighton and Bree Morris (Mercedes AMG GT4) would fall victim to the conditions, the latter stranding in the gravel and bringing out a Safety Car.
Reid took over from Fillmore just prior to the halfway point, taking the lead that he would hold until the race ended.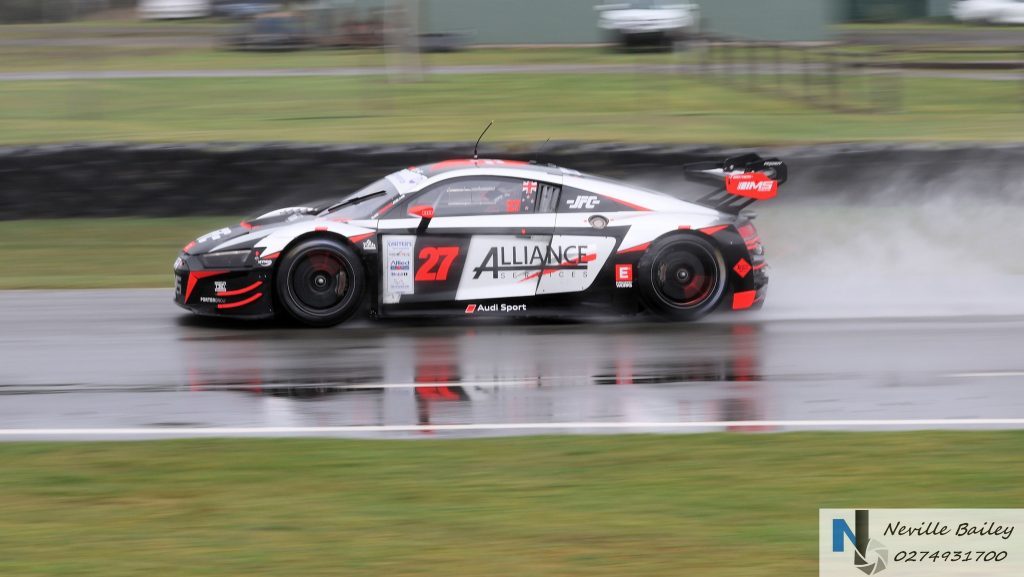 Lester and Malmezac successfully managed to un-lap themselves just after the hour mark, with the former emerging just behind the leaders in the final hour, where he would remain following a sprint to the line after a late Safety Car.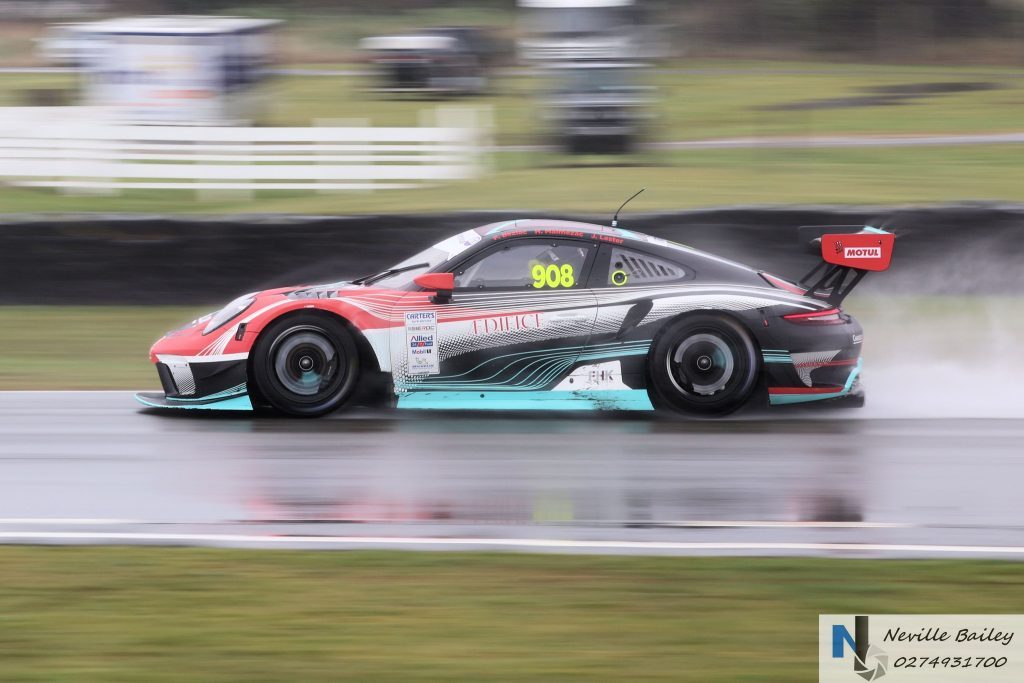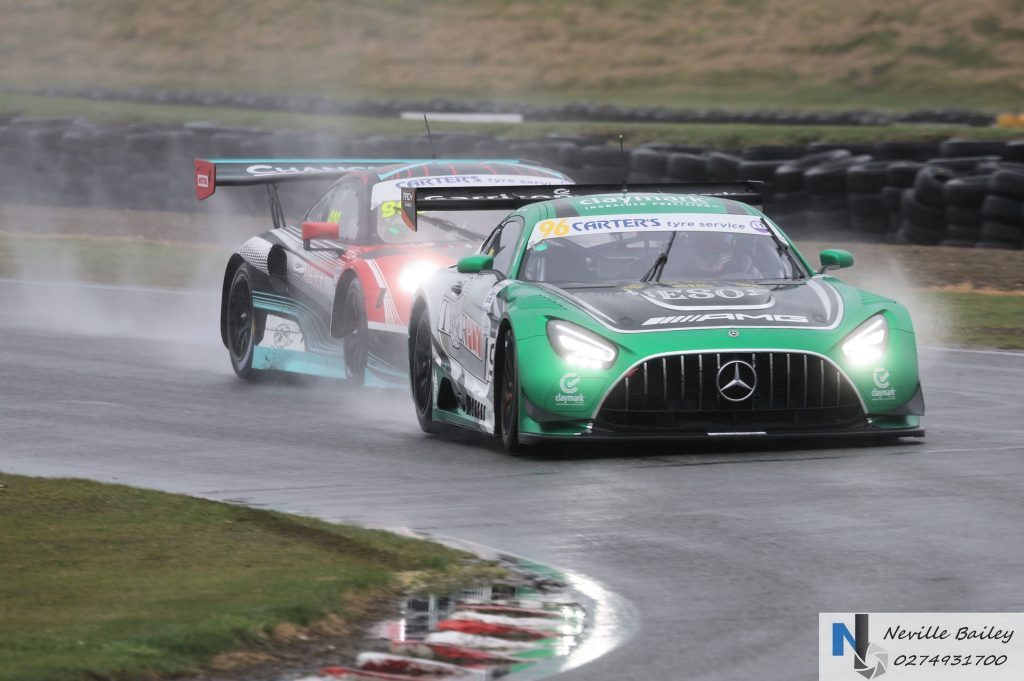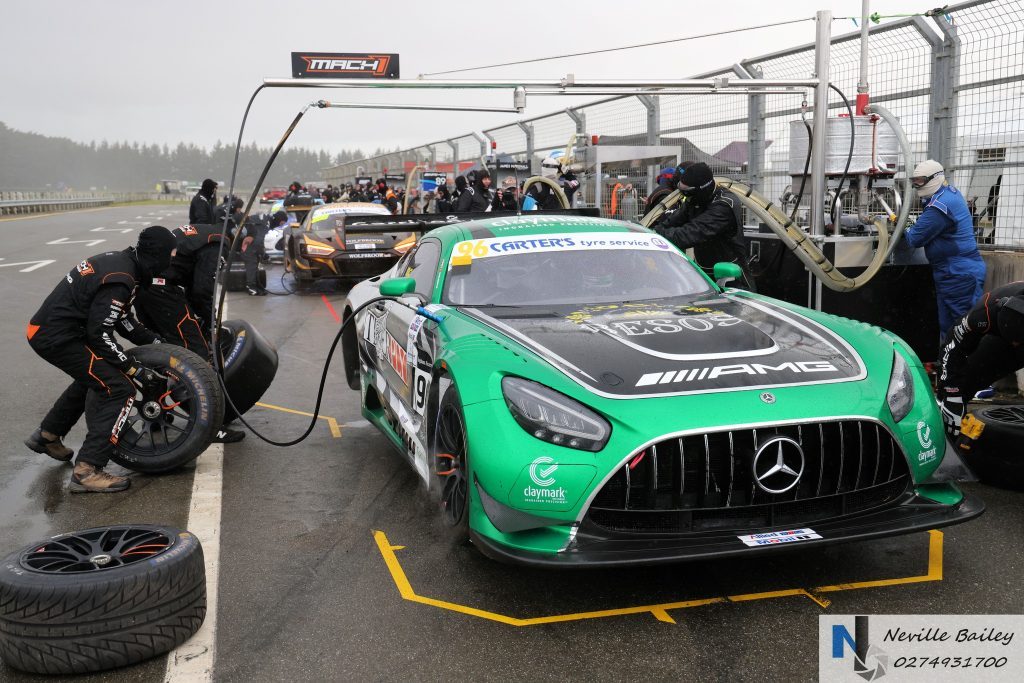 Knighton and Lawson would recover from their earlier incident to be fourth home, and the first Am/Am pairing.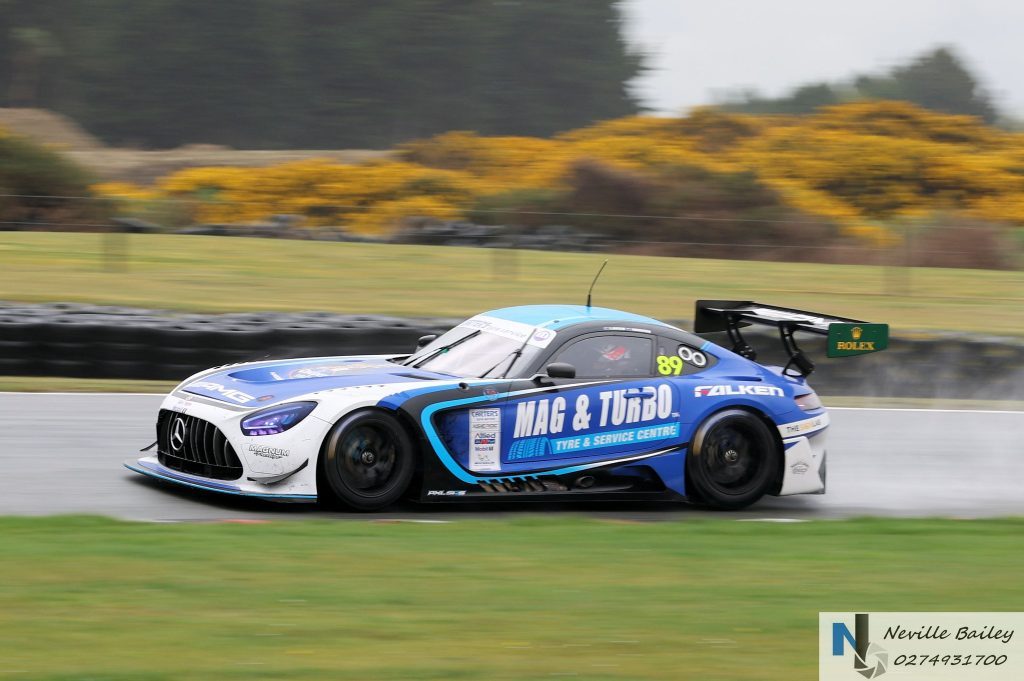 Andrew Waite, who was filling in for Bill Riding with Brooks, was another victim of the conditions, losing several laps after sliding off and stranding. The duo came home fifth but four laps off the pace.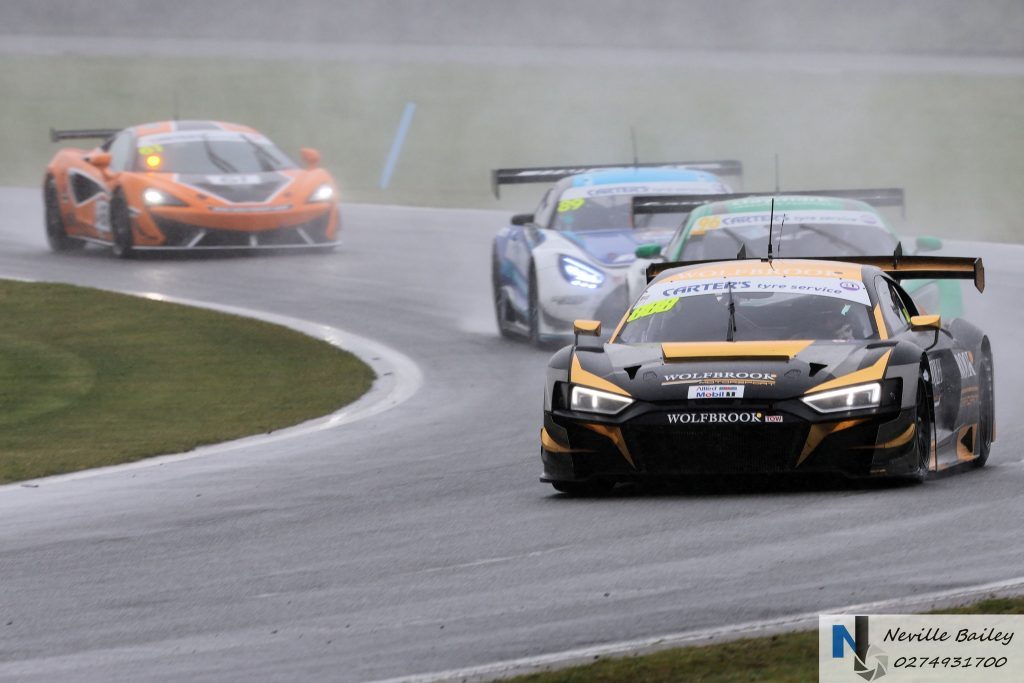 Matt Spratt and Hugh Gardiner (Porsche GT3 Cup 991.2) were the first Class 2 competitors across the line, finishing sixth overall. The duo are now tied on points with Martin Dippie and John Penny (Porsche GT3 Cup 992), who finished ninth.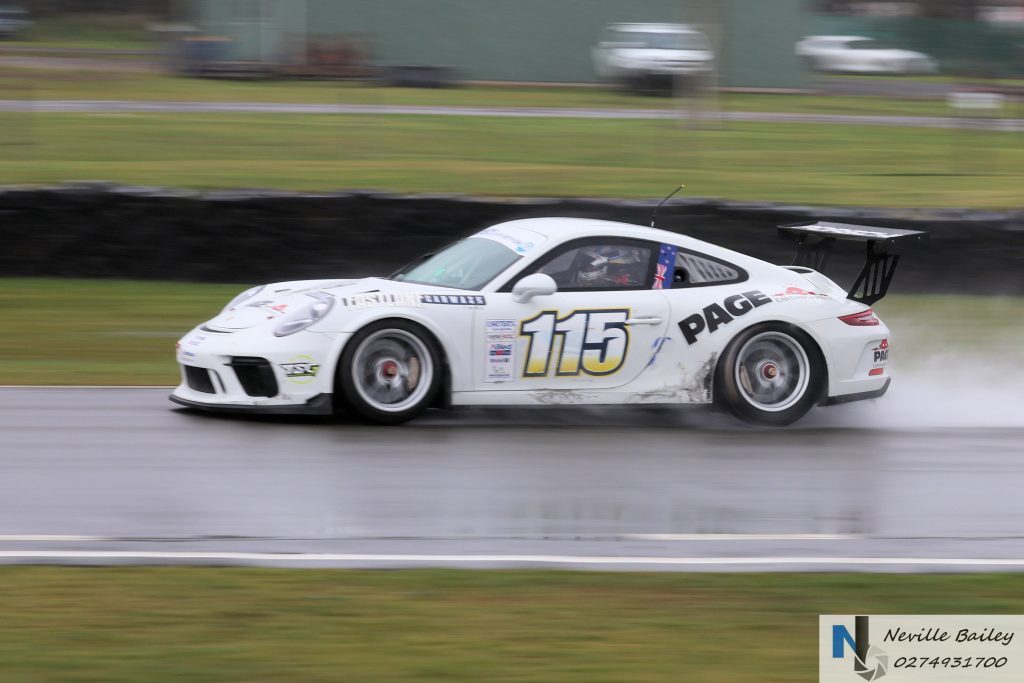 Glenn Smith and John De Veth had an unlucky outing in the McLaren GT3, with the car stuck in fourth gear for two hours. They finished seventh, 10 laps off the pace.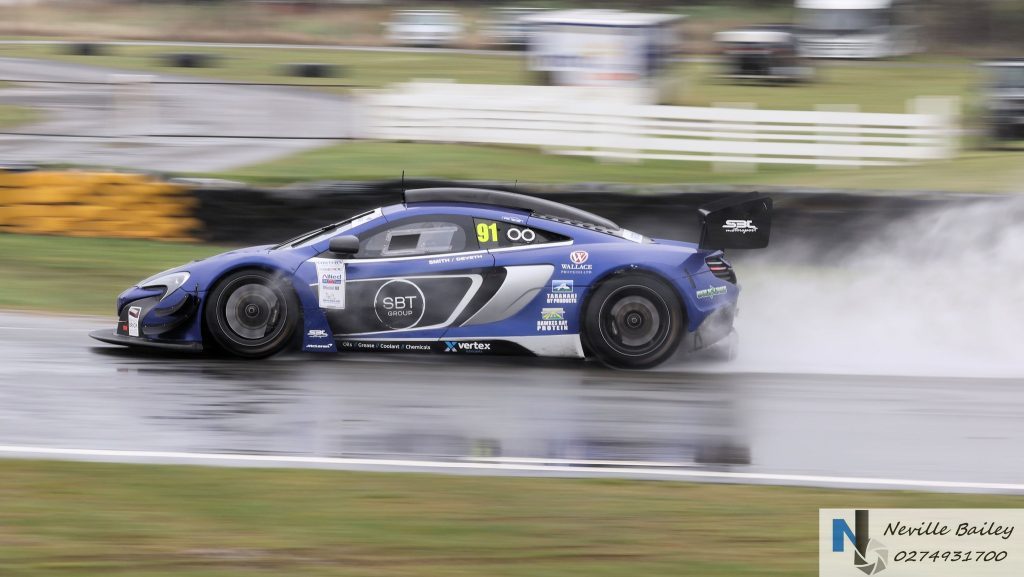 Despite Morris's early beaching, she and Christina Orr-West recovered to be the first Class 3 car home, in eighth overall.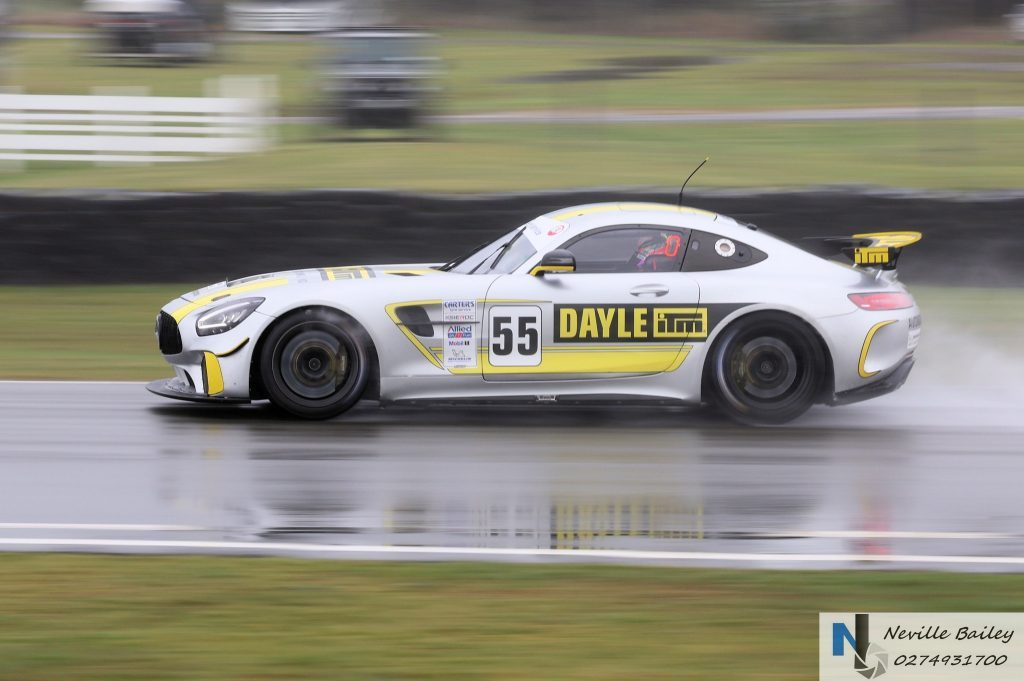 Fellow Class 3 competitors David Rogers and Brian Green (McLaren GT4) finished 11th.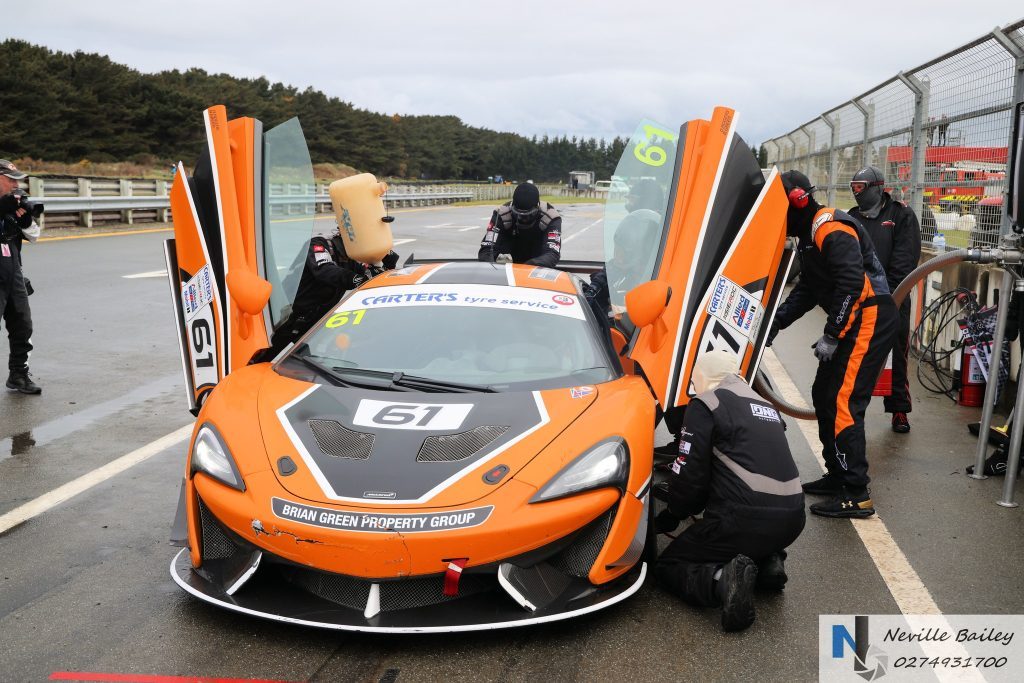 Dippie and Penny drove the #992 Porsche GT3 Cup 992 to ninth.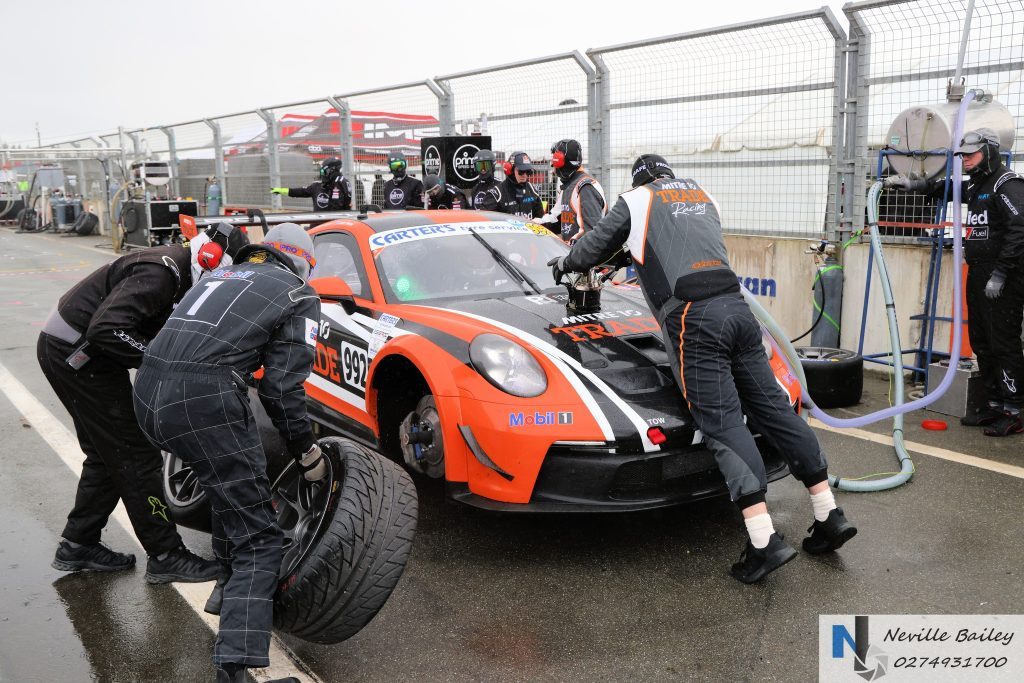 The South Island Endurance Series returns for the final round on October 14 in Timaru.