Emma Gilmour and NEOM McLaren Extreme E Team driving partner Tanner Foust have finished on the podium for the first time this season, finishing second in the second race at the Hydro X Prix in Scotland.
Treacherous conditions made the drive all the more impressive for the duo as rain fell during an Extreme E final for the very first time since the series' inception.
Kevin Hansen and Molly Taylor were the round winners, leading from start to finish for Veloce Racing to take the flag by 6.4 seconds. The battle behind was far closer, with Foust slotting into third before managing an impressive overtake on the Acciona Sainz Extreme E Team car to hand over to Gilmour to bring the race home.
The Kiwi completed her run without trouble to bring the car home for Neon McLaren's second-ever Extreme E podium.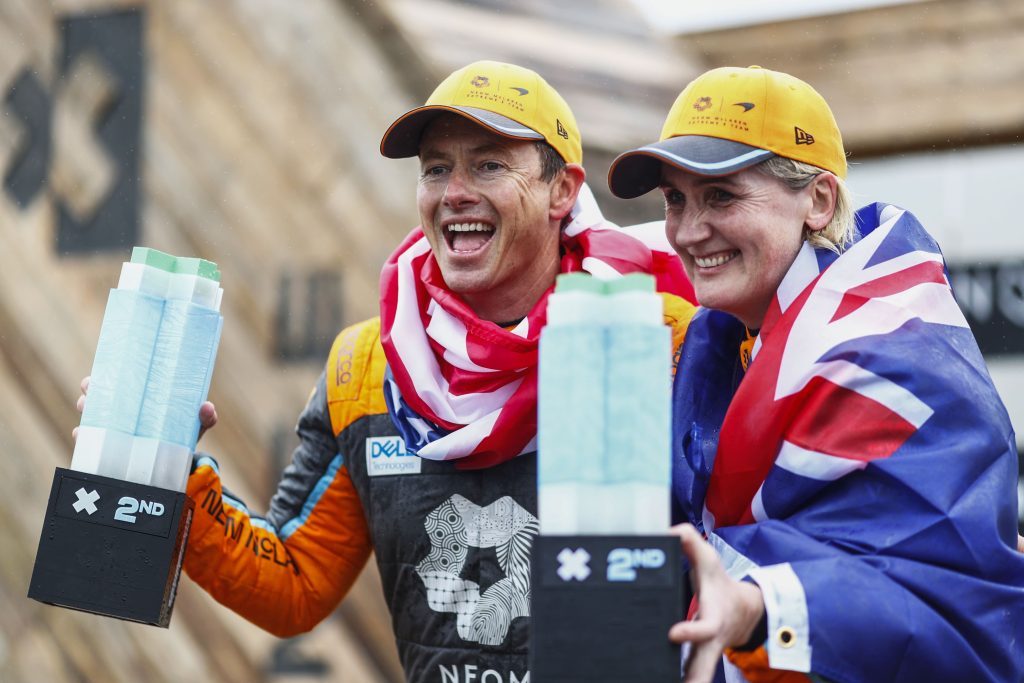 It appeared from early runnings they were quick on the day, with the pair finishing second in both qualifying heats, despite a 30-second penalty in Heat 2 for speeding in the slow zone, which relegated them from the top spot.
"It's been a fantastic trip, and it's been very challenging – the weather conditions have made it even more so," said Gilmour. "It was very stressful, especially when there are slow zones and so many places where you can potentially make a mistake, but you are very happy when you can hand it over to your teammate having done a good job. 
"To get a podium was a big relief for the team – just a great feeling – and everyone has put in so much work so we are all really happy."

Saturday's Round 3 was a different story for the pair, Foust and Gilmour failing to make the final from their sole qualifying heat after the earlier one had been cancelled due to low-lying fog.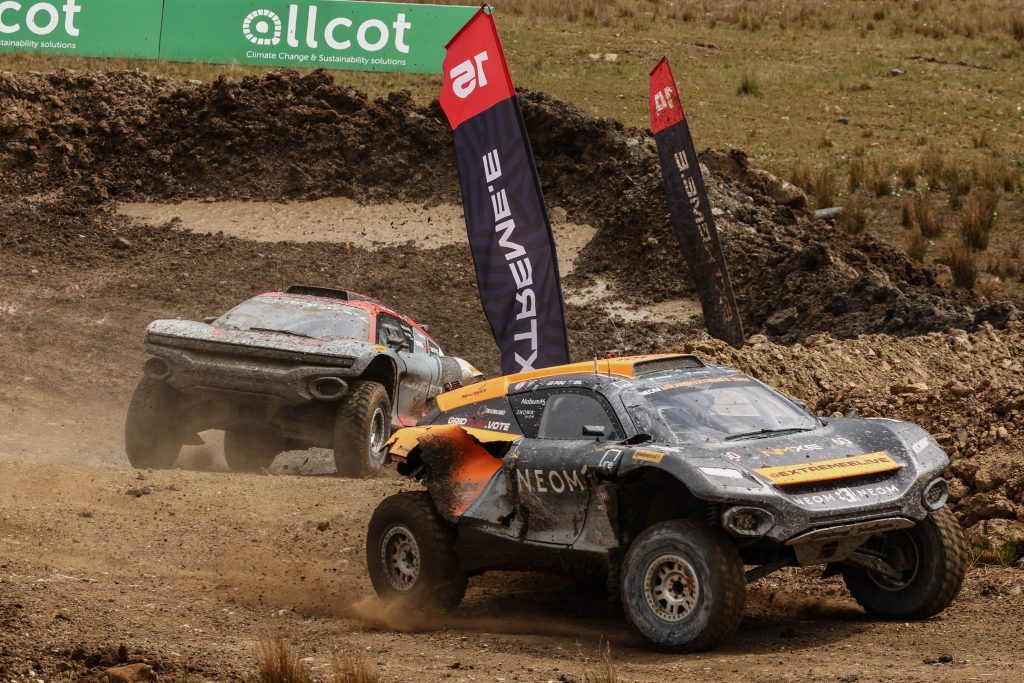 A 5-second penalty for being outside their bay in the switch zone ultimately cost them their spot in the final, the pair instead having to settle for the Redemption Race where they salvaged some points by finishing third behind Acciona Sainza XE Team and Veloce Racing.
Veloce Racing now leads the Extreme E standings after four rounds, with NEOM McLaren moving up a spot to sixth on the ladder.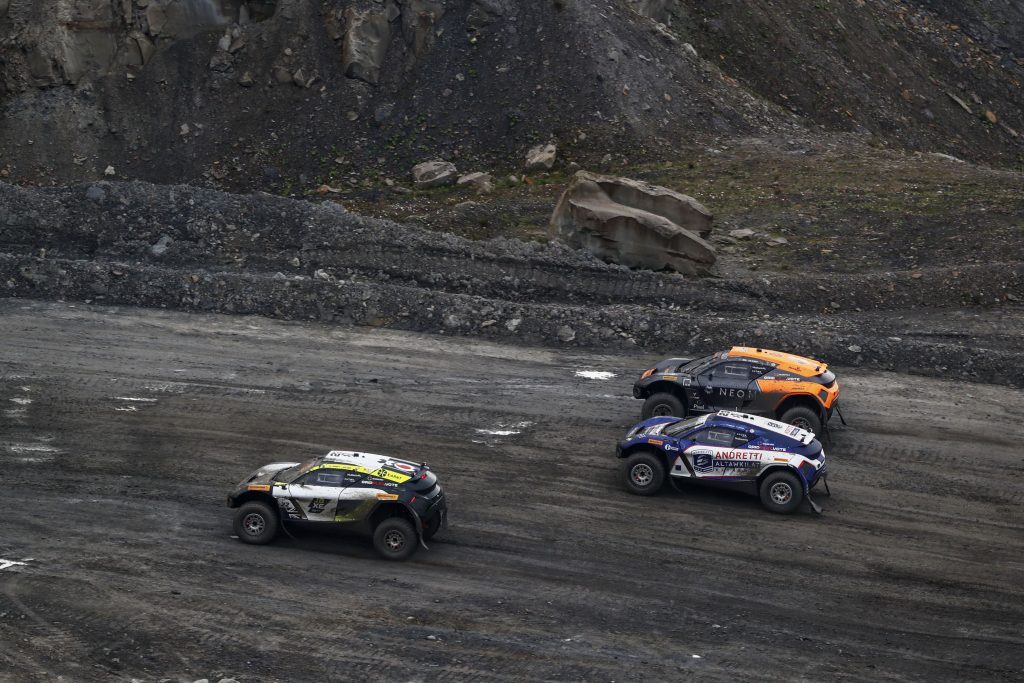 The series next returns with the Island X Prix at Sardinia, Italy, over the weekend of 8-9 July.