Man, why is the first step always the hardest?
It seems to be an inescapable fact of life that, no matter what, everything is always easier the second or third time around.
Which, if you are Marco Giltrap, can be either good news or bad news.
Two rounds into his second Toyota 86 championship, Giltrap is fourth in the driver's championship.
That's some pretty good news.
He has three podiums from the first six races, yet none of them on the top step of the rostrum.
And that's not the best news.
But does being winless bother him?
Not really. But he sure would like to catch a break soon. And when he does, he anticipates more wins to follow on quickly.
"I am hungry for a first win," he said.
"Once I get one [win], it'll be easier to get more. That's what I found with podiums after I got my first."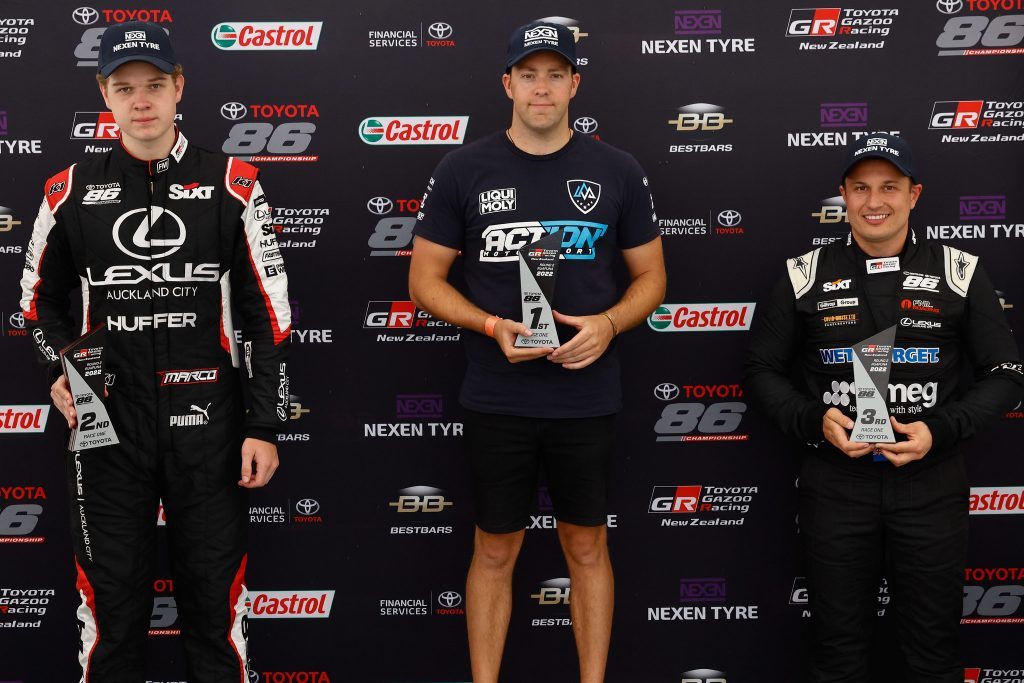 Giltrap is no longer an 86 rookie.
He has the experience, understands the car more, and can quickly analyse race situations to gauge when it's best to push for an overtake and when it's best to hold off.
It's this familiarity Giltrap believes has given him a leg-up this season.
"Having experience means I am not making the same mistakes I would last year. Mistakes like car positioning.
"[Experience] also gives me more confidence in my racing."
He's certainly showing a new side of confidence. The last round at Ruapuna Giltrap walked away with podium finishes in all three races.
"At Ruapuna, I really found my feet," he said. "We really got the car in a good window.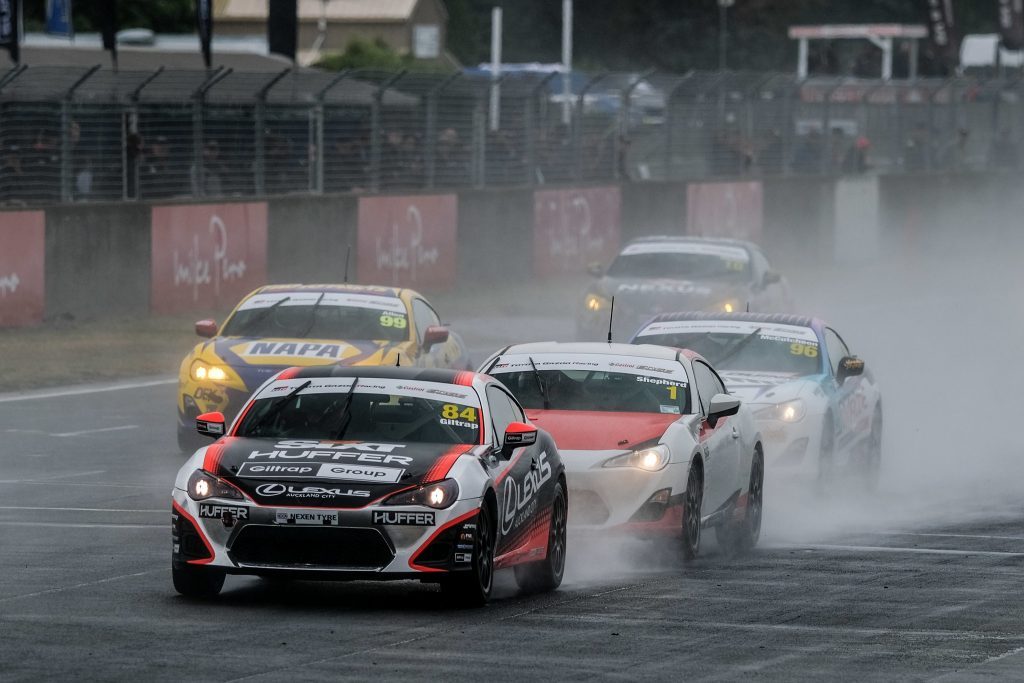 "Highlands (round one) was a bit of a slow, mediocre start. But I think we have now got on top of the car and put ourselves in a good position."
As for how the rest of the season plays out, Giltrap isn't concerned about where he finishes championship-wise.
He only wants one thing.
"Continue pushing for that race win," he said. "It would be really cool to get it."