Marco Giltrap has run a superb race to claim the One-Hour New Zealand Endurance Championship Class 2 & 3 race at Highlands Motorsport Park yesterday.
Competing in the #64 2017 Gen2 Porsche 991 GT3, Giltrap ran a clean race and avoided the drama unfolding all around to take victory over Heremana Malmezac, in a Porsche 991.2 GT3 Cup MR.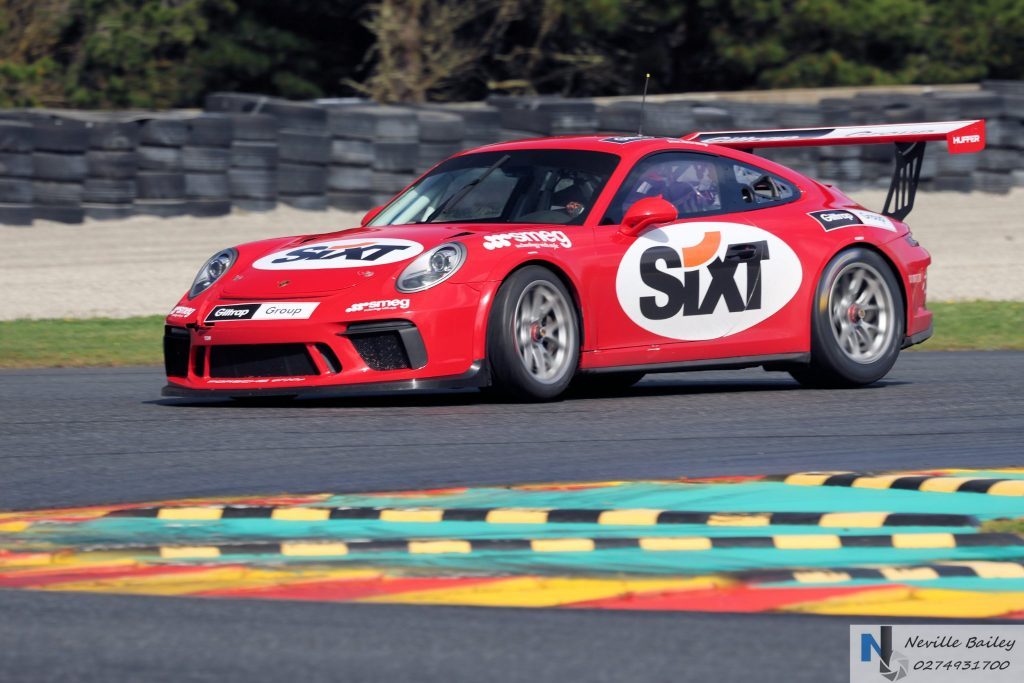 Francois Beziac, in a Porsche 991 Cup MR, rounded out the podium, some 40 seconds off the leading duo.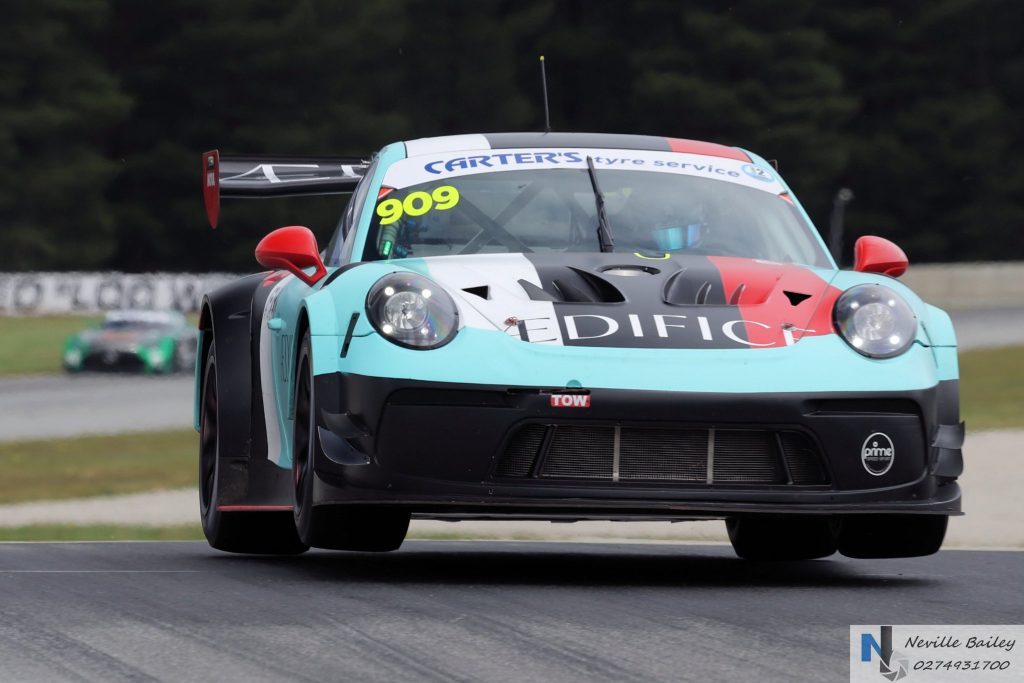 Starting on pole after topping qualifying, Giltrap held off Malmezac and the Marc Mustang of Sam Collins through early proceedings until the two came together at Turn 12.
Malmezac tagged the Mustang of Sam Collins on a massive dive up the inside, resulting in Collins returning to the lane on the back of a flatbed, the right rear of the Mustang with damage.
The two have been in the wars over the past two weeks, coming together in the final round of the South Island Endurance Series at Levels. The Porsche came out worse in that situation and was forced out of the race.
Malmezac went a lap down as a result of yesterdays incident and was awarded a 30 second time penalty post-race for the collision, not enough to see him drop out of second position.
He did, however, move back to the lead lap after the Ford Focus V8 of Jordon Michels and Porsche 991.1 GT3 Cup of Glen Brazier came together and triggered a Safety Car.
Out front, however, Giltrap built a gap as Malmezac worked his way through the field following the restart. It was to little to late for the #910, unable to claw back the gap to the leader.
Following the post-race penalty, the gap between the two was over 50 seconds.
Beziac took the final podium spot, holding off the Wolfbrook Porsche of Bill Riding and Steve Brooks to take third by two seconds.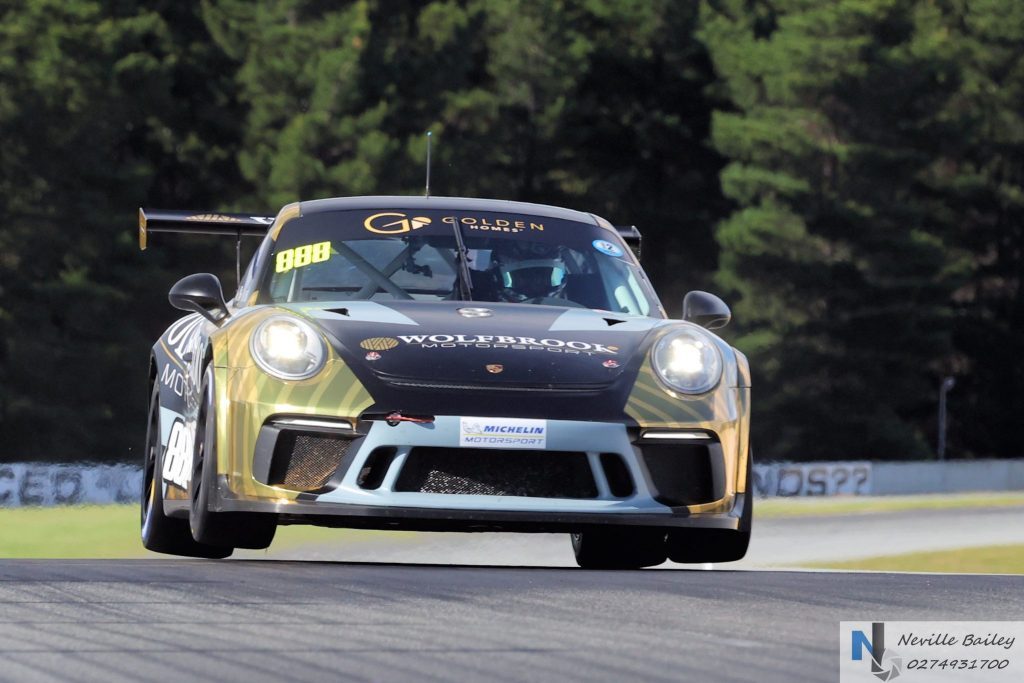 In Class 3, the Mclaren 570s GT4 driven by Nigel Cromie took the title, running as high as third overall at one point before being caught by several Class 2 runners to end up in fifth.