With this summer's New Zealand Grand Prix cancelled, a 'Feature GT Race' has spotlighted February's event.
The February 11-13 weekend at Hampton Downs was meant to be the sole Toyota Racing Series round of the season.
The country's top single-seater category would compete in the 67th running of the New Zealand Grand Prix.
However, today it was announced the race would not go ahead. Toyota said travel and border restrictions are to blame for the cancellation.
Instead, motorsport event promoter Speed Works will run a GT class as the headline act.
What was once New Zealand's biggest single-seater weekend will become a heavily GT-focused three days, with the nascent Super GT category also on the support programme.
"There are 15 or so high quality GT3 cars out there…and there's a real appetite amongst those teams to race," Speed Works' Geoff Short said.
"They're very quick and are always popular with fans…the show must go on."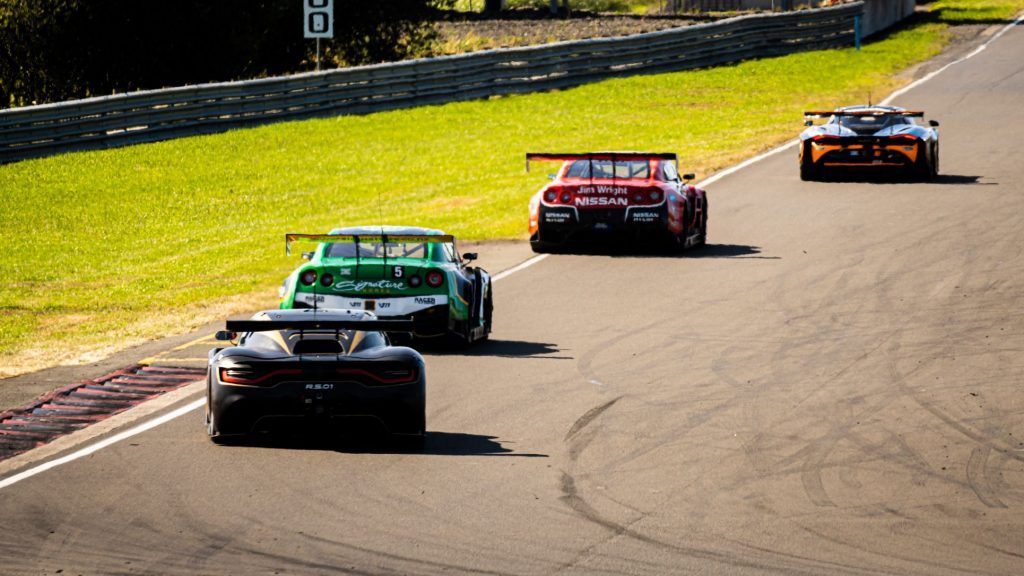 Alongside the Grand Prix, the TRS field would also have raced for the Dorothy Smith Memorial Cup in an earlier 'warm-up' affair.
While the GP-replacement GT class would never compete for the Grand Prix trophy, Short suggested the category could still race for some credible silverware.
"We are in discussion with NZIGP to assess the potential for using one of the sport's significant trophies for the race."
Recently, GT racing has had a massive popularity boost with Kiwi racers.
A big reason is the appeal of endurance racing, with the country having a North and South Island endurance series and a yearly national championship race.
In December, Speed Works held an Open GT race meeting at Hampton Downs.
Despite nothing really on offer for teams and drivers, the event still attracted the likes of a Renault R.S 01, Brabham BT62 and a McLaren 720S.
Main Image: Wrexer Productions