Hayden Paddon has won the inaugural Ben Nevis Station Golden 1200 Hillclimb in convincing fashion today.
Rotorua's Sloan Cox was second and Kaiapoi's Job Quantock third.
The overall leader-board was determined by adding a competitor's best time from day one to their best time from day two.
Paddon's combined time was 5m 49.3s, finishing nearly 30-seconds ahead of Cox's combined 6m13.5s. Though Paddon was unable to match his 2m52.8s that was set on his third attempt yesterday across both of his runs today.
Overnight rain meant conditions for day two of the event couldn't have been more different than the first day's dust and wind. The 6km gravel Hillclimb became increasingly muddy and cut up with officials opting to reduce the scheduled three runs to only two in a bid to lessen damage to the road.
Nonetheless, Paddon was untouchable in all areas, his Hyundai AP4 clearly the best machine on the day.
"I probably had an unfair advantage, but you've got to take it when you can," said Paddon.

"Huge thanks to everyone who's been part of it. We've had our challenges over the last few days so big thanks to Roger, Norm, Craig and everyone whose volunteered to make the event happen in such a short space of time.

"There's certainly a lot more we can improve on for the future to be bigger and better.

"It's a shame we couldn't get through all the runs today but with the wet conditions, we've done pretty well to get through five runs in total.

"The Hyundai has run absolutely faultlessly so huge thanks to the guys. Now we've got this engine finally sorted, we'll be able to wind the wick up for other events this year. The driving was the easiest part of the weekend to be fair."
Second-placed Cox said after the weekend:
"It's an awesome bit of road. We had no idea what the car was going to do and it's the longest road the car's done in a long time, as we used to 1.5 km not 6km. Today was a new experience with this car in the rain and it was pretty wicked, heaps of grip. I'm definitely looking forward to more events like this. We've been battling to get the car ready after Leadfoot and today it ran faultlessly."
"They were challenging conditions today and the car's been like an animal. The event has run really smoothly so credit to Hayden and the organising team. It's pretty cool to have a different format with your best time yesterday combined with best time today making this almost like a personal rally type event, something different to a shootout," concluded Job Quantock who finished a well-deserved third place in his Skoda AP4.
Only six-tenths was the deciding factor in the Open 2WD class. Mark Tapper edging out overnight leader Jeff Ward in an incredibly tight finish to the day.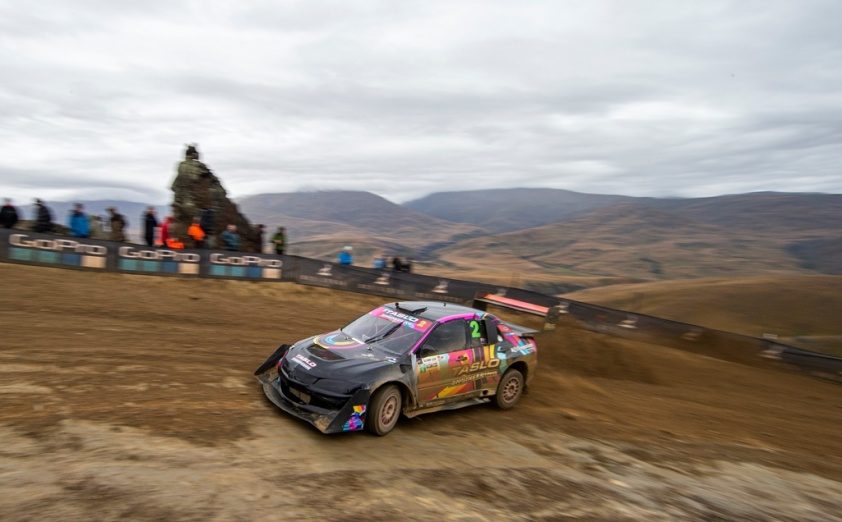 Winners from each class:
Open 4WD – Hayden Paddon (Hyundai i20 AP4) 5m49.3s
Open 2WD – Mark Tapper (Semog X-Cart) 6m52.0s
Rally 4WD – Robbie Stokes (Ford Fiesta AP4) 6m32.8s
Club 4WD – Paul Preston (Mitsubishi Lancer RS) 7m10.4s
1601-2000cc 2WD – Stewart Reid (Ford Escort Mk2) 7m20.7s
1301-1600cc 2WD – Thomas Good (Ford Escort Mk1) 7m20.4s
0-1300cc 2WD – Steve Gray (Toyota Starlet) 8m16.6s
UTV – Dyson Delhunty (Polaris RzR Turbo) 6m56.6s
Open ORANZ – Don Preston (Porter) 7m31.2s
250+cc bikes -Andrew Wright (KTM 690 Enduro R) 7m22.6s