Team Porsche New Zealand and Earl Bamber Motorsport driver Callum Hedge has started his Porsche Carrera Cup Australia campaign in fine form by taking pole position for this evening's Race 1 in Melbourne.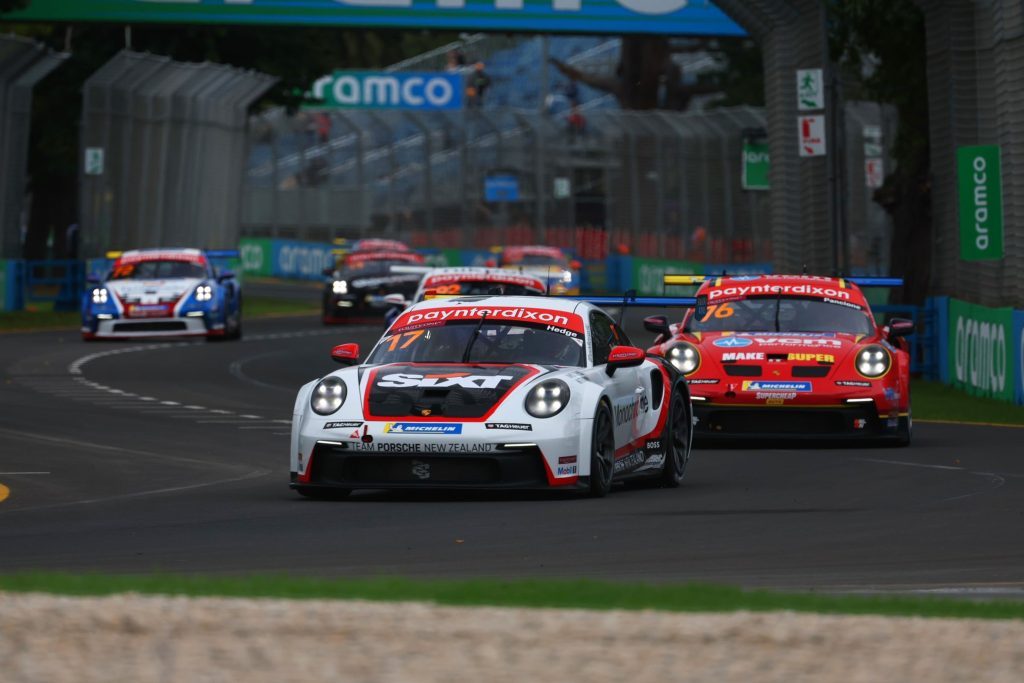 Hedge put down a 1min 48.0219sec in his best of 10 laps to top Australian Max Vidau by .2853 seconds to take top spot.
The 30 minute session was largely without drama with the Kiwi setting his best time heading into the dying stages and not being topped.
Fellow New Zealander in the field Chris Pither is quickly getting up to speed in his Coca-Cola Racing by EMA entry and qualified 15th in the 29 car field.
Hedge will have a big job ahead come race time this evening with Vidau starting alongside and Jackson Walls joined by Dylan O'Keeffe on the row behind to make for an extremely competitive start to the season.
The opening race of the 2023 Porsche Carrera Cup Australia is at 6.45pm tonight.
They'll also race once tomorrow, at 8.25pm, and once on Saturday at the same time.