We're not quite sure what the folks over at Hennessey Special Vehicles put in their coffee every morning, and that's because they've just revealed a roofless Venom F5 with a focus on the track – the Revolution Roadster.
If you couldn't already tell, the new drop-top model is a variant of the Revolution Coupe, meaning it inherits a larger front and rear splitter, dive planes, and gargantuan rear wing.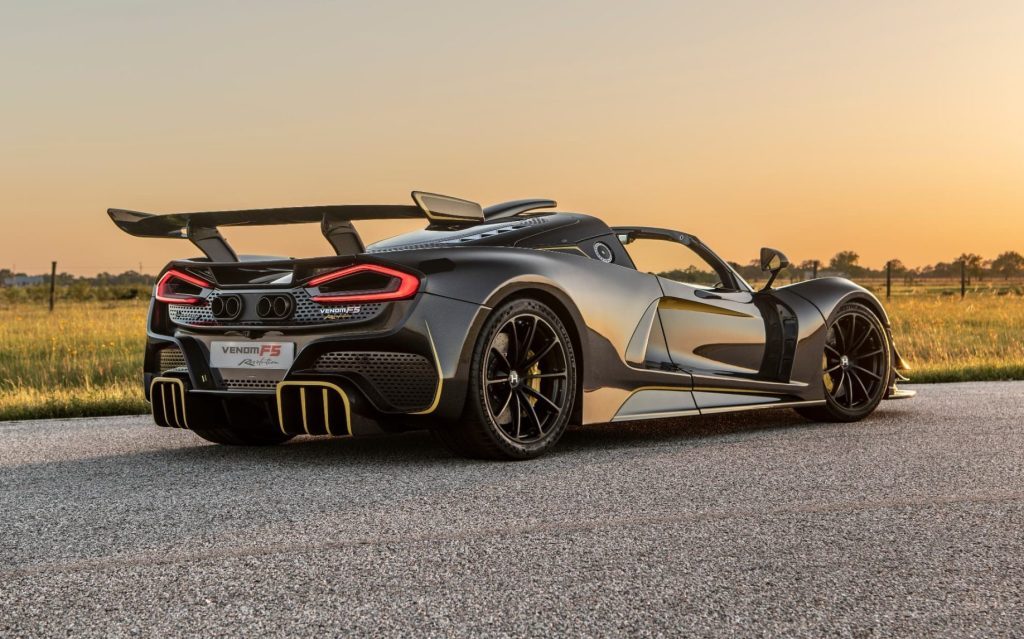 The Revolution Roadster also gets retuned suspension, new wheels, digital track telemetry, and a high-mounted central air scoop that funnels air into the beast of an engine that lays within its carbon fibre body.
Mounted in the middle of the car is an insanely powerful 6.6-litre twin-turbocharged 'Fury' V8, producing a whopping 1355kW. When you consider there's no roof attached to this thing, it's fair to say it would be the world's ultimate hair dryer.
However, a removable carbon fibre roof panel can be fitted at one's leisure via four quick-release bolts and a pair of "high-strength" latches to ensure it doesn't take off at speed.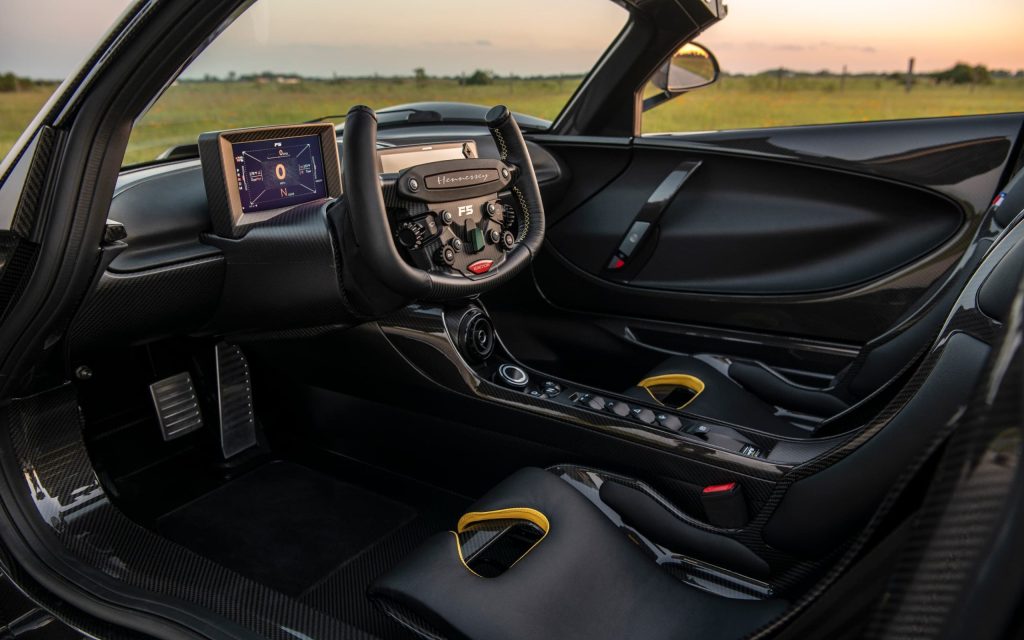 Hennessey will reveal five 'Bare Carbon' editions of the Venom F5 Revolution Roadster on August 18 at The Quail, A Motorsports Gathering, during Monterey Car Week 2023.
The American performance carmaker will make a total of 12 models overall at a price of $US3 million ($4.94 million) each, all of which have already sold out.