BSL Racing's Aaron Hodgson held out his team mate to claim the Midget Feature win as Michael Pickens goes 2-from-2 in the Sprintcar at Western Springs Speedway's Pipeline Hose Shop Red Light Racing Series.
A limited crowd in attendance watched the live streamed meeting in person last Saturday. The Midget and Sprintcar divisions were joined by the Children's Quarter Midgets and the Superstocks competing to be the TWS Superstocks King of the Springs.
The three 6-Lap Quarter Midget races were won by 12 year old Deegan Thompson from grid 3, Christchurch registered Jack Brownlees (11) who made the long tow up with Nelson's Conely Webley and Springs regular Jack Haslip (14) taking out the final over the 13-Car field.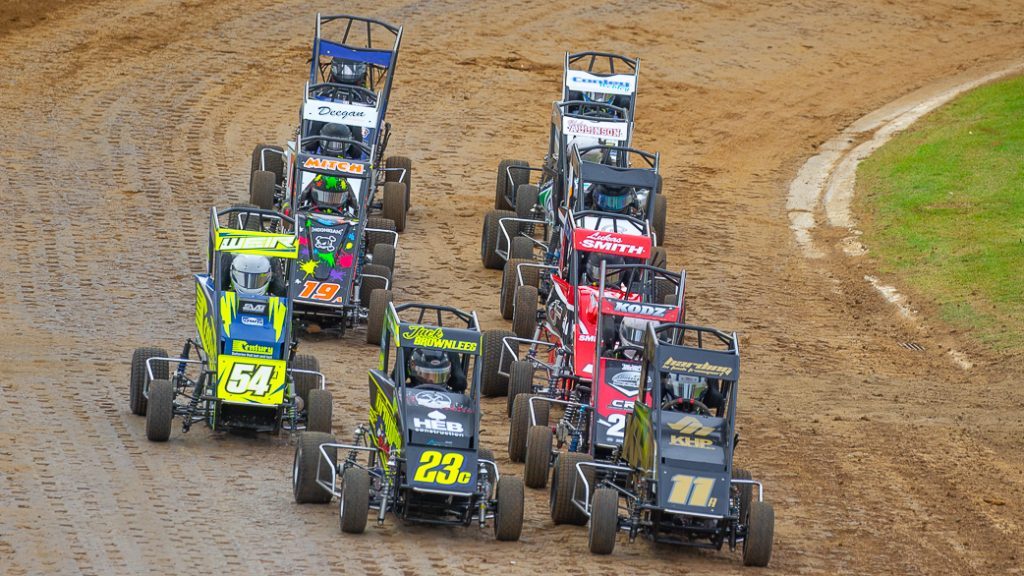 The 18-Car Superstock field also performing 3 races with wins going to Mount Maunganui's Kerry Remnant from grid 9 and Meeanee Speedway's #46b Quinn Ryan who won the second 10-Lap heat from grid 6 and the 15-Lap Feature from pole position.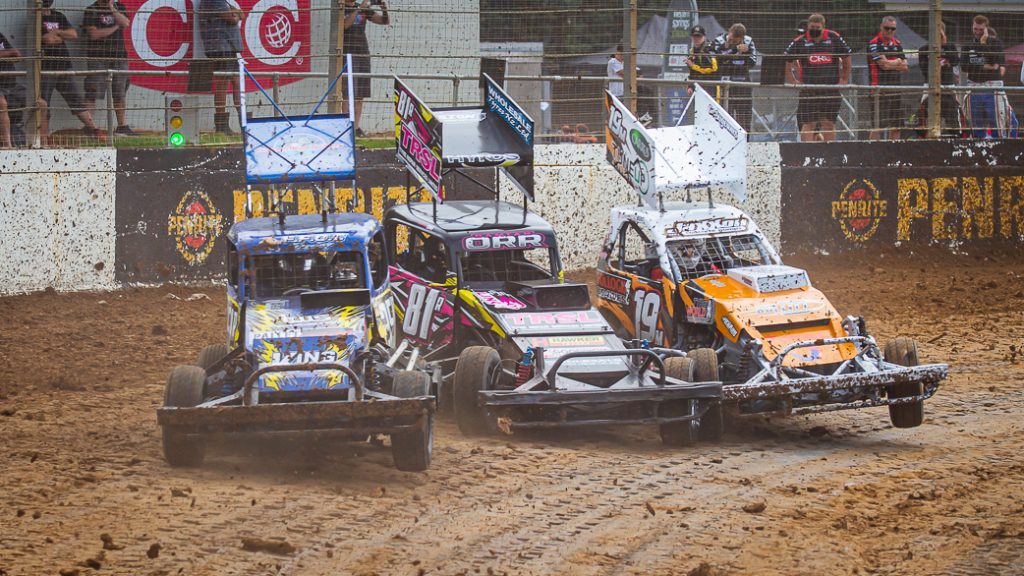 In Midget car action Hodgson was able to win the first heat race from grid 3 by nearly half a lap, setting the tone for his start to finish win in the Feature. Brad Mosen and Midget rookie Ryan Barry, the current 3NZ in Three Quarter Midgets, also a 10-Lap heat winner. Brock Maskovich claiming the final heat race.
 The 8-Lap B Dash contested by the drivers ranked 9the to 16th after heat races was won by Hayden Guptill with Mosen home 2nd, both earning a rear row 5 starting spot in the A dash with the top 8 cars. Hodson sweeping his prelim races with the dash win to start from pole position with Mitch Osborne 2nd place to start outside the Feature front row. Mosen passing 4 cars from 10th to finish 6th.
After 2 of 3 rounds the points are led by Hodgson on 56 with Hayden Guptill (53), Brad Mosen (52) and Pickens (41) all still in with a chance to win.
In the 25-Lap Feature Hodgson was never challenges and when to win by 2 seconds ahead of Guptill, Mosen Osborne and Maskovich in the top five. Kaleb Currie, Kenny Roberts, Jayden Worthington, Barry and Rookie Cole Robertson finishing top ten.
The Sprintcar heats were won by former National Champions Jamie Larsen, Jamie McDonald and Johnathan Allard along with Sprintcar rookie Max Guilford. Pickens going from 5th to 2nd in the first heat then 4th to 2nd in heat 3 then winning the 8-Lap Dash from the front by over 5 seconds.
This put Pickens on the front row where he was able to pull away from outside front row starting Dean Cooper and cruse to a 3 second win over Allard who managed to get past Cooper after a late race restart. Stephen Taylor home in 4th with Larsen rounding out the top 5. Brothers Keaton and James Dahm were 6th and 7th with rookie and son of Ozzie Sokol, Zackary in 8th place. Guilford and Brindle also inside the top ten.
Pickens perfect 2 from 2 means he has the series in the bag with 74 points. Cooper (52), Allard (39), James Dahm (37) and Keaton Dahm (36) top 5 in series points.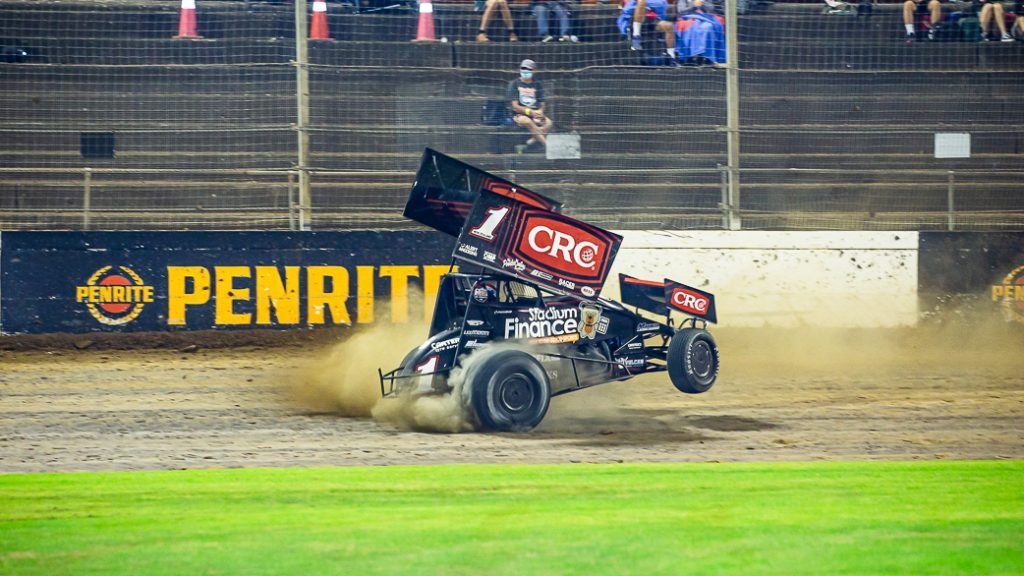 The final round of the Pipeline Hose Shop Red Light Racing Series is on Saturday 26th February and Western Springs Speedway. There are limited online ticket sales only and limited crowd size. See www.wsspeedway.com for details.
Catch all the action on the video live stream at www.wsspeedway.com/livestream  or on Flo Racing www.floracing.com