The performance arm of Honda has just unveiled possibly one of its most crazy builds yet, a CR-V with a hybrid IndyCar heart.
It's called the CR-V Hybrid Racer and Honda Performance Development (HPD) decided to fit the otherwise civilised-looking SUV with a race-bred motor to provide engineers with insight into the electrified powertrain's development before it hits the track in 2024.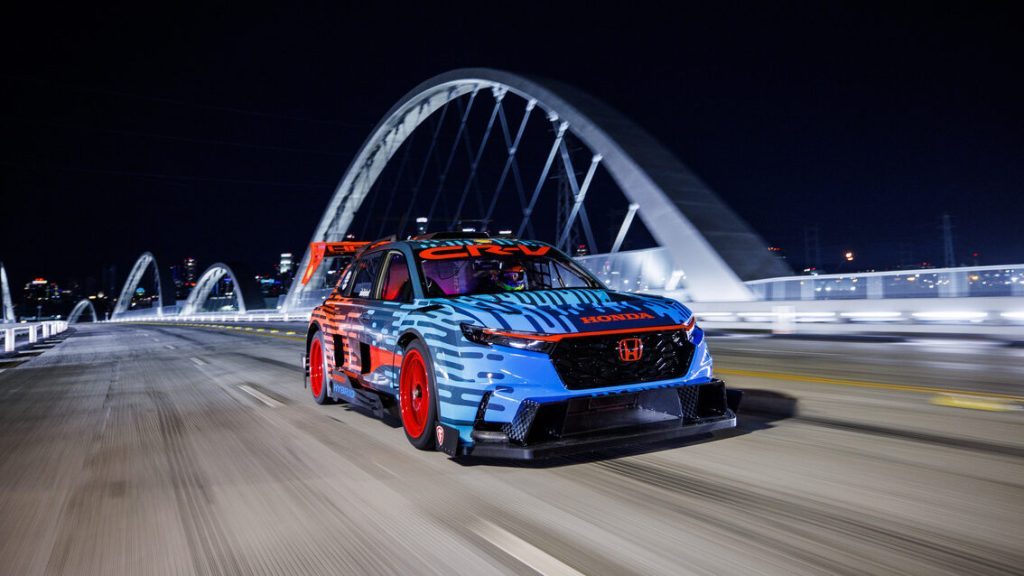 Under the bonnet, or rather in the back seat, sits a twin-turbocharged 2.2-litre V6 hybrid ripped straight from an IndyCar along with its gearbox.
The CR-V has also been dropped to the floor thanks to racing suspension, a new chassis and highly modified bodywork.
Honda made use of the sixth-generation SUV steel body shell from the beltline up which features its glass windscreen, windows and sunroof.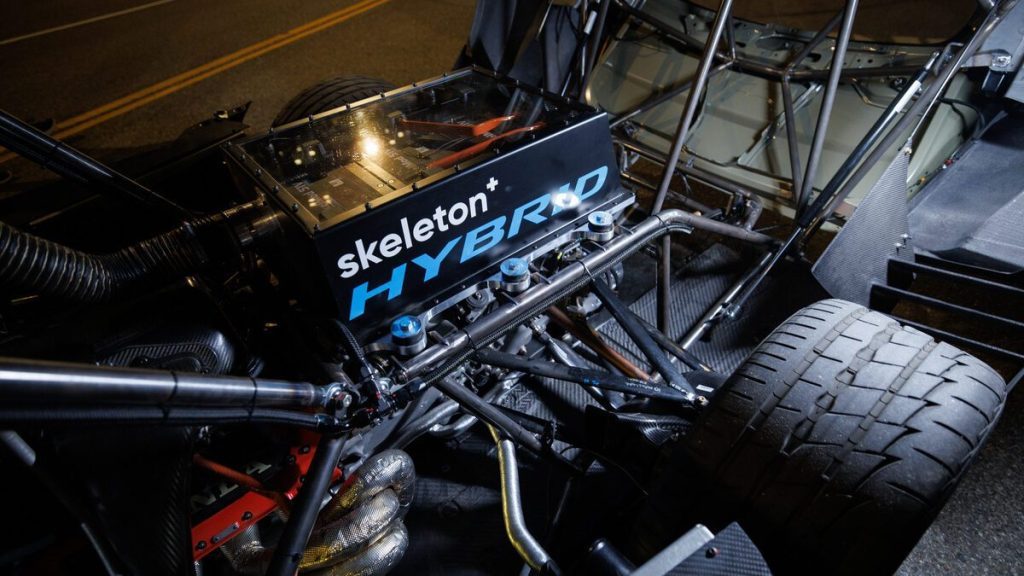 The lower half of the car is made from a carbon-fibre composite which includes a large front splitter, as well as louvered and flared fenders. At the back, there's an equally large rear wing to provide much needed downforce.
As for its wrap, Lili Melikian, a senior exterior designer, designed it to include a variety of easter eggs such as ghosted images of IndyCar circuits.
The IndyCar SUV wasn't just built for fun though as it will act as a "rolling laboratory" for Honda and HPD engineers to fettle with to develop their electrified engine technology further.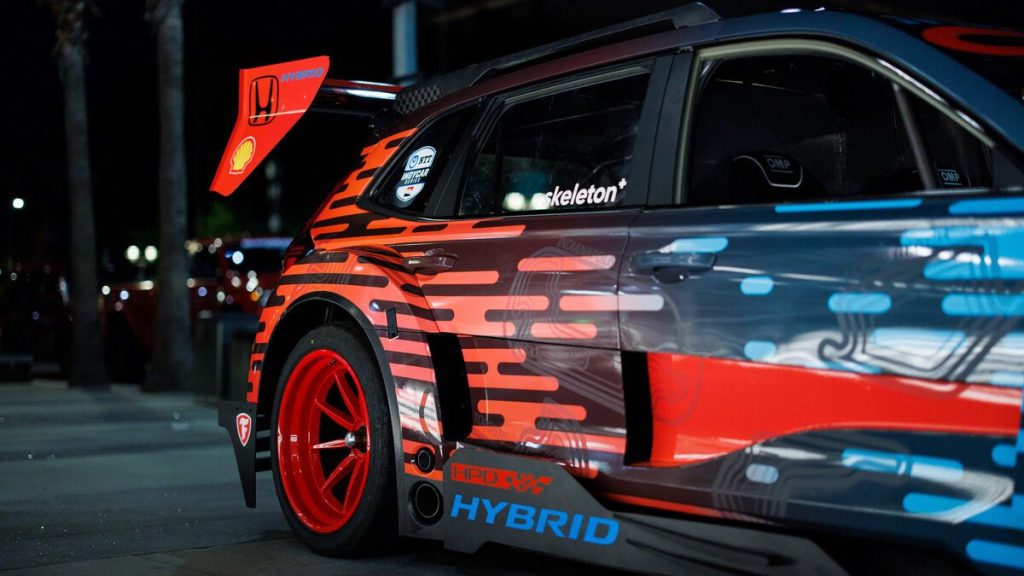 "This project vehicle is an IndyCar 'beast' in Honda CR-V 'sheep's clothing'," said David Salters, president and technical director for HPD, the North American racing arm of American Honda and Acura.
"The CR-V Hybrid Racer is our 'rolling electrified laboratory', to investigate where the talented men and women of HPD and Honda could go with electrification, hybrid technology and 100 per cent renewable fuels. "
The Honda CR-V Hybrid Racer will make its debut at the IndyCar season opener, the Firestone Grand Prix in St. Petersburg, next month to provide fans with a sneak preview of the new engine.