Ben Hunt towers over his new rally challenger.
If you didn't know him, you'd expect him to be something of a basketball athlete. But no, Hunt is one of New Zealand's top rally talents.
Hunt is a two-time New Zealand Rally champion. And, until a few weeks ago, he was associated with the colours of Subaru.
Now, largely thanks to a fishing trip with his father-in-law, Hunt has swapped blue for green and white, linking ties with Skoda to launch the first Skoda NZ Rally Team.
Hunt is entering this year's Kiwi rally championship in a Fabia R5 Rally2 car. It's brand-new, straight from the factory and had its first run on local dirt last weekend.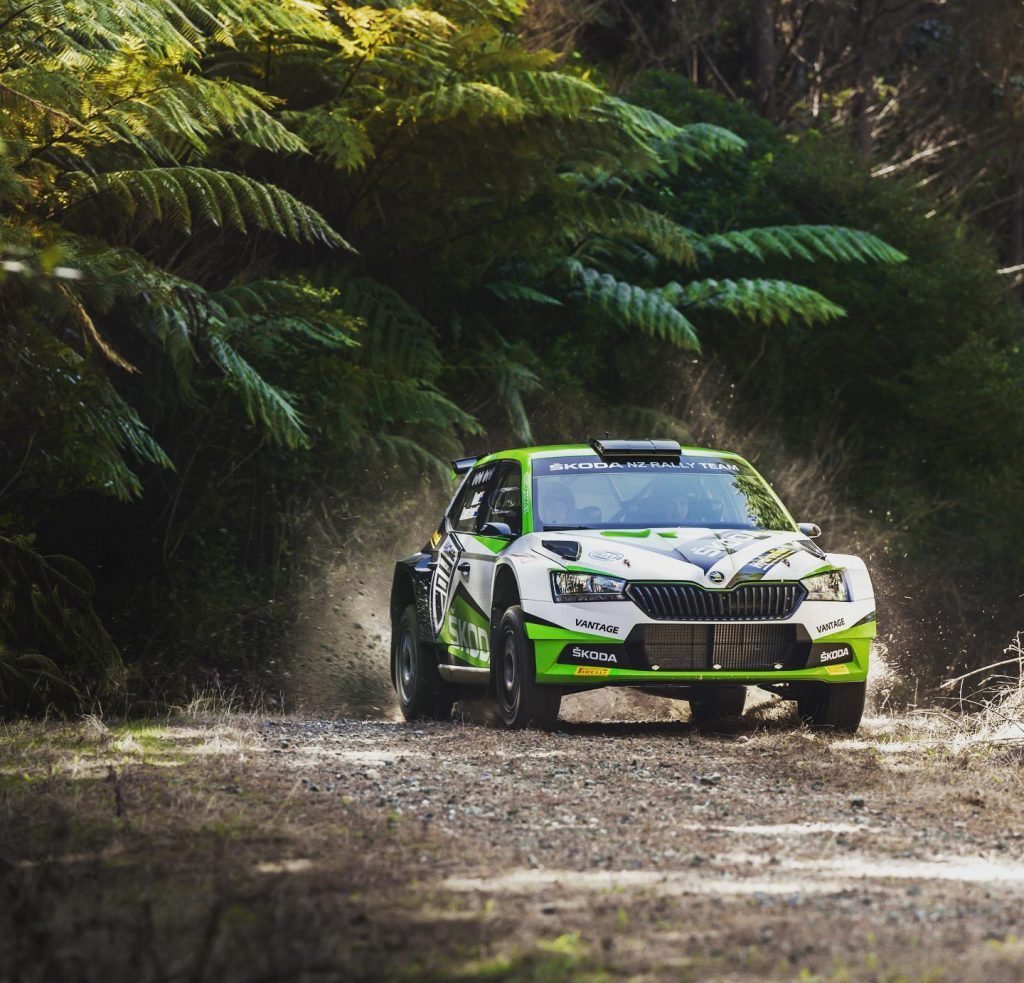 It's a bit of a change from Hunt's usual Subaru. It's shorter and more hatchback-y.
But underneath the freshly stickered bodywork is some serious muscle. It uses a 1.6-litre turbo inline-four that pumps out a tick over 210kW of power with 420Nm of torque.
"It's probably the best car you can be in," Hunt says.
"Skoda is one of the most winning rally car [manufacturers]. They've got a lot of history in motorsport and to buy a car like this, a rally2 car straight out of box from the factory, it's a dream come true."
When I had a spare minute to chat to Hunt, he had yet to have driven the car on the beaten track.
The first test was on the following Sunday at Warkworth, where Hunt's main priority was getting up to speed with an entirely new beast.
"It's more coming to grips with it, and it'll be something completely different to what I have driven before.
"It's about learning a different driving style. The characteristics are a lot different than anything else I've driven.
"But as long as a I drive smooth and fast like I try and normally done, then we should be fine."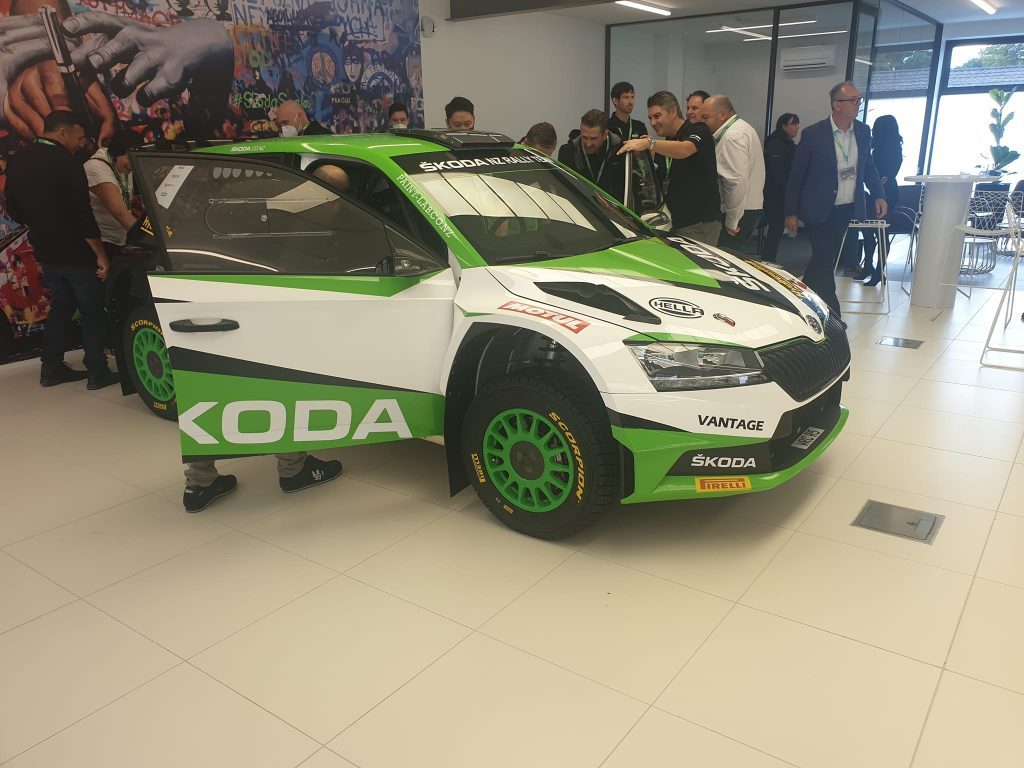 I thought it would be a good time to cheekily ask if Hunt reckons if his new car, coupled with his own skill, could challenge another certain Kiwi star.
He just laughed.
So, take it how you will.
One thing Hunt is really excited about is the opportunity to enter the Rally2 division of the WRC Rally New Zealand in September.
The round will come with plenty of TV coverage, and Hunt will also go against some of the world's best.
All in a brand-new, all-Kiwi rally team.