Jacob Douglas is pretty used to flights.
Still just 16, Douglas' young career has taken him to places like Europe to pursue his passion.
On the surface of it all, yesterday was merely another day at the airport. Douglas had just touched down in Florida, flying in from his new home in Indiana.
But this time was a little different. This time, Douglas knows it is all for real.
This weekend, Douglas will be on the start grid for the USF2000 season-opener on the streets of St. Petersburg. It's some 13,000km away from his Christchurch home, where his friends and family watch on.
But, most importantly, it marks day one in his journey to become the next Scott Dixon.
"I'm committed to becoming an IndyCar driver," Douglas tells me after his flight.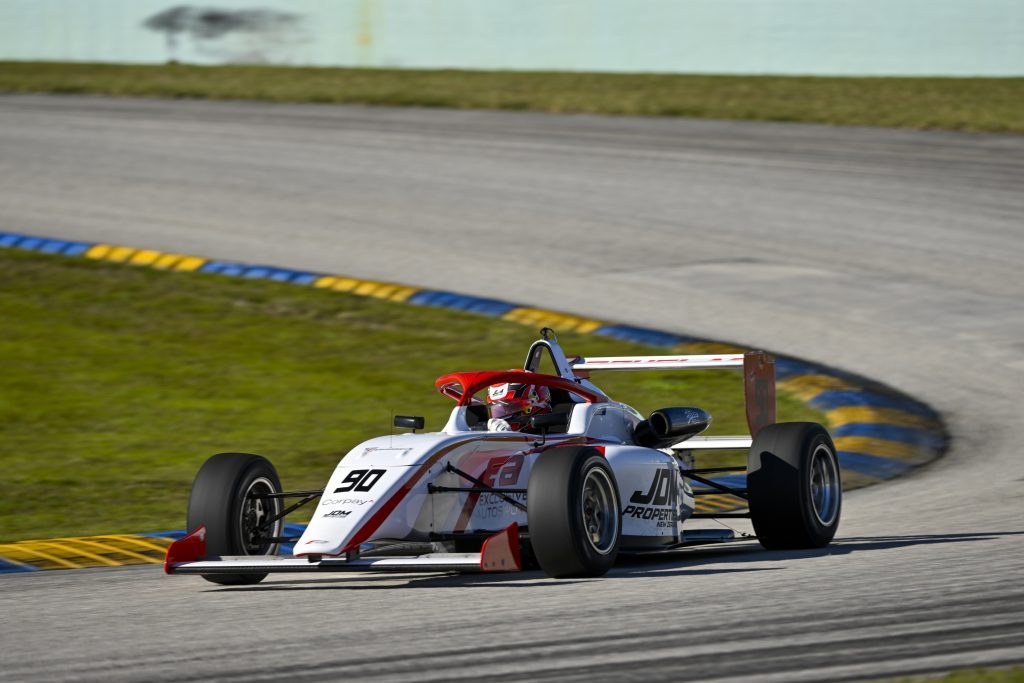 Douglas' father, Craig, says it's the start of a six-to-seven-year adventure for his son. But the ball is in his court, and it's up to Jacob to do it all.
That's why Douglas has gone to America on his own.
"Normally I would have someone at the track with me, whether it is Tiff [Chittenden, Douglas' manager] or dad," he said.
"It's a big challenge being by myself, but I am enjoying it a lot. It's a lot different to home but I think I am settling in now."
Douglas also recently got a new roommate, which he says is a big bonus.
Even better, his roomie is part of the Exclusive Autosport team Douglas is racing with this season.
A team he says he can rely on for when he needs that extra bit of motivation he once got at home.
"Everyone in the team is so nice. I can ask for help whenever I need it.
"They will help me stay focused on the next race, the next weekend."
Douglas doesn't have it easy straight up either.
His debut race meeting is on the first of two street circuits this year. It's also his first-time racing on something that isn't specifically built for speed.
And if there's one thing everyone knows about street circuits, there is zero room for error.
"I'm really excited, but there are also a few nerves. I'm going into the unknown.
"The team has been really good. They've told me not to focus too much on the walls.
"Guys like Billy [Frazer, Douglas' teammate and another proud Kiwi] have been here before. So, I can learn a lot off him."
April last year was when Frazer made his St. Pete debut. Catching up with him after that particular weekend, he described the three days as the most intense racing of his life.
But he thoroughly enjoyed the experience and said self-confidence and knowing how close you can get to the walls will find you seconds over tenths.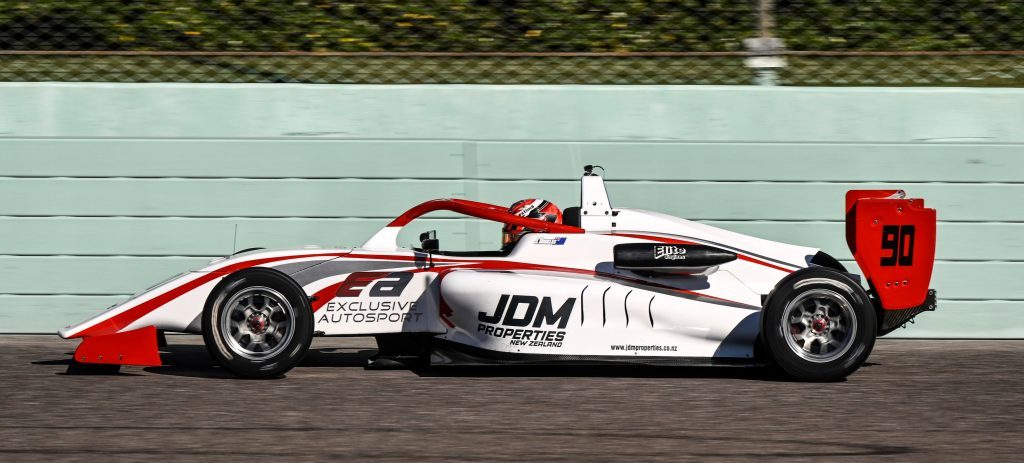 Douglas also isn't here to play second-best.
He's had a pretty extensive testing schedule, racking up the laps at Homestead Speedway and Sebring. Pace has come almost naturally too, setting the fifth-best time in the official USF2000 preseason test.
That's given him plenty of confidence and a drive to win. But he says success will come over time, and he's more just excited to begin chapter one of his stateside story.
"Everyone wasn't to win," he said. "But it's important not to rush the process. I will need to take time to learn.
"I will go for it, but, yeah, I won't rush it.
"The goal for St Pete is to win, but I also think a top-five will be a good achievement. It's a strong field this year.
"But based off our testing pace, podiums are not out of reach. That's for sure."